Doha Guides Team regularly reviews this article to ensure the content is up-to-date and accurate. The last editorial review and update were on September 30, 2023.
The State of Qatar and the United States of America share strong bilateral relations, coordinating closely on various regional and global issues. In partnership with the United States, Qatar has contributed to the region's progress, stability, and prosperity by playing a constructive role financially, politically, and militarily.
Every year, thousands of American citizens visit Qatar for both tourism and business purposes. According to Qatar Tourism, more than 2.56 million tourists visited Qatar in the first 8 months of 2023, with the USA ranking among the top 10 source countries. Additionally, there are thousands of US citizens living and working in Qatar
This article explains everything you need to know about getting a Qatar Visa for US Citizens and the essential things to consider before traveling to Qatar.
Current Status of Qatar Visa on Arrival For US Citizens
As of 30 September 2023:
After a temporary suspension in 2022 due to the FIFA World Cup, Qatar's visa-on-arrival service is once again active and accessible to US citizens. Eligibility conditions are outlined below.
Qatar Visa For US Citizens
Qatar has a very liberal visa-on-arrival policy that enables travellers from more than 100 countries to visit Qatar without a pre-arranged visa. This approach is commonly referred to as a visa-waiver program.
Now, let's address the most common question:
Do US citizens need visa for Qatar?
US citizens with a regular passport can travel to Qatar as tourists for a maximum of 30 days, subject to specific conditions. Additionally, they have the option to extend this visa-waiver for an additional 30 days.
Here are the essential requirements to qualify for this visa on arrival:
Your passport must remain valid for at least six months beyond your arrival date.
You should possess a return or onward flight ticket.
You must secure a hotel booking or a confirmed accommodation.
If your intended stay in Qatar exceeds 30 days, it's mandatory to acquire a visitor's health insurance through the MOPH website.
You can read more about Qatar's visa-on-arrival scheme here.
Qatar Visa For US Citizens Cost
The visa on arrival explained above is issued free of cost. The visa extension is also free.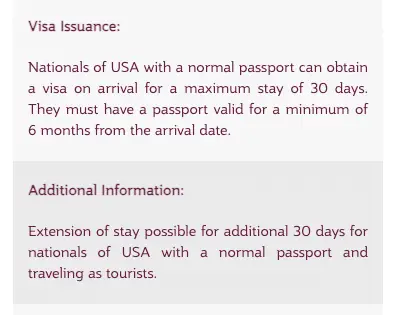 Qatar Oman Joint Visa
Nationals of the USA can also travel to Qatar without a visa if they have a valid tourist visa issued by Oman. Passengers with such visas can enter either Oman or Qatar first but are not allowed to depart to a third country. You can read about the Qatar-Oman Joint Tourist Visa here.
Qatar Transit Visa For US Citizens
US citizens (or citizens of any country) traveling through Qatar and not planning to leave the airport do not need a transit visa. For more information, refer to our detailed guide about transit through Doha airport.
The online application service for the Qatar Transit Visa is currently suspended. Travelers who intend to explore the city during their layover can utilize the visa-on-arrival option as described earlier. Alternatively, you can inquire at your local Qatar Airways office to check if they can provide a Transit Visa.
Qatar Visa For US Green Card Holders
The free visa-on-arrival facility applies only to US citizens and not to US residents or Green Card holders. US residents with a foreign passport should check if the country of their citizenship is eligible for a visa on arrival to Qatar.
If not, they can apply for Electronic Travel Authorization – ETA (A3) visa through the Hayya Portal.
They can also enter using other visas like Tourist Visa, Family Visit Visa or Business Visa.
Qatar Visa For US Visa Holders
Foreign nationals with US visitor visas can apply for ETA (A3) visa through the Hayya Portal.
Alternatively they can check if their nationality is eligible for visa-on-arrival.
Flying To Qatar
If you're booking flights to Qatar, we highly recommend Qatar Airways. It's rated as a 5-star airline and is renowned for its luxury, comfort, and extensive global network. Booking with Qatar Airways guarantees an exceptional travel experience. You can see the latest offers from Qatar Airways here.
Things To Consider While Visiting Qatar
US citizens visiting Qatar should be mindful of respecting the local traditions, cultures, and laws. The following things should be kept in mind:
The public dress code in Qatar requires that men and women cover shoulders, chests, stomachs, and knees, and that tight leggings be covered by long shirts or dresses.
Alcohol is legal in Qatar but highly regulated and only available in limited locations to non-Muslim non-Qatari adults aged 21+. Public drinking and intoxication are punishable. See our guide to alcohol laws in Qatar.
It is illegal in Qatar to engage in sexual relations outside of marriage.
Medical facilities in Qatar require pregnant women to present a marriage certificate to receive prenatal care.
According to the US Government Travel Advice, US Medicare/Medicaid does not apply overseas. Most hospitals and doctors overseas do not accept US health insurance. The US Embassy strongly recommends supplemental insurance to cover medical evacuation.
Homosexuality is criminalized in Qatar. LGBTQIA+ travelers should consult the official Department of State Travel Advisory for Qatar for more detailed information.
Most illegal drugs in the United States are illegal in Qatar, including marijuana/THC.
It is illegal to take photos and videos of strangers without their permission.
Visitors can drive temporarily in Qatar with their US driving license. Traffic accidents and tickets are considered seriously. See our guide to driving in Qatar.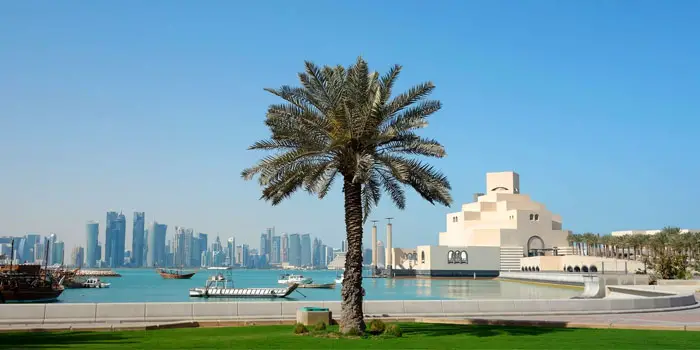 Qatar Entry Requirements For US Citizens
Visitors to Qatar from the US should keep in mind the below requirements:
Visitor's passport must be valid for 6 months to get visa-waiver.
Passports must be machine readable.
Visitors must hold return/onward tickets.
Visitor must have confirmed accommodation.
Visitors must have health insurance if their duration of stay is more than 30 days.
Vaccination against polio required if arriving from Afghanistan or Pakistan.
Covid vaccination and PCR testing is not required in 2023.
Enrolling In STEP
The US Embassy highly encourages US travelers to enroll in the Smart Traveler Enrollment Program (STEP). This free service allows US citizens traveling abroad or living abroad to register their trip with their nearest Embassy or Consulate.
By enrolling, you will receive important information from the US embassy in case of an emergency. Here is the link to enrol in STEP.
US Embassy in Qatar
The US Embassy in Qatar is situated at 22nd February Street, Al Luqta District, Doha. The contact phone number is +974 4496 6000. For more information, check the US Embassy in Qatar website.
Emergency Contacts
For emergency services within Qatar, call 999.
The emergency contact line for the US Embassy in Qatar during and outside of office hours is +974 4496 6000.
From outside of Qatar, concerned family or friends can contact the US Embassy in Qatar at 1-202-501-4444 or 1-888-407-4747.
READ NEXT: Guide To Qatar Visa On Arrival
---
Frequently Asked Questions
---
Can Americans travel to Qatar without a visa?
US citizens traveling to Qatar can get a 30-day tourist visa on arrival, subject to certain conditions like six months of passport validity, return flight tickets, and confirmed accommodation.
How many days can US citizens stay visa-free in Qatar?
The Qatar visa waiver issued to US citizens is valid for 30 days and can be extended for another 30 days.
Do US Green Card holders need visas for Qatar?
The visa waiver program is based on the passport (not resident status). If the Green Card holder's country of citizenship is eligible for a visa waiver, he/she can travel without a visa. Or else they can apply for an ETA (A3) visa.
Do I need Covid vaccination or testing to visit Qatar?
As per the latest travel policy announced by Qatar's Ministry of Public Health (MoPH), pre-travel and post-travel Covid testing and Ehteraz pre-registration are not required in 2023.
Is travelling to Qatar safe for US citizens?
Traveling to Qatar is typically very safe for US citizens. However, as with any travel, it's advisable to take standard precautions, even though the country has very low crime rates.
---
Related Articles:
Copyright © DohaGuides.com – Unauthorized reproduction of this article in any language is prohibited. The information provided on this website is intended for general guidance and informational purposes only. It should not be considered a substitute for professional advice, and travelers are encouraged to verify visa requirements and travel advisories through official government sources before making any travel arrangements.
---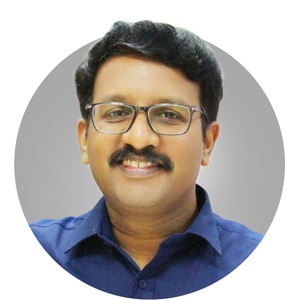 Aneesh, the Founder & Editor of DG Pixels, holds a Master's Degree in Communication & Journalism, and has two decades of experience living in the Middle East. Since 2014, he and his team have been sharing helpful content on travel, visa rules, and expatriate affairs.