About DohaGuides.com
Welcome to DohaGuides.com, the go-to website for valuable information on visiting, working, and living in Doha, Qatar. We pride ourselves on providing easy-to-understand instructions for a wide range of topics, making your experience as smooth and enjoyable as possible.
We understand the importance of accurate and up-to-date information, which is why our articles are prepared after intense research on available official resources and personal experiences.
For the last several years, our team has been striving to present you with the latest information and update our articles accordingly.
Many of our articles have been quoted by trusted global media outlets such as CNN, Al Jazeera, and Time Magazine, attesting to our expertise and credibility.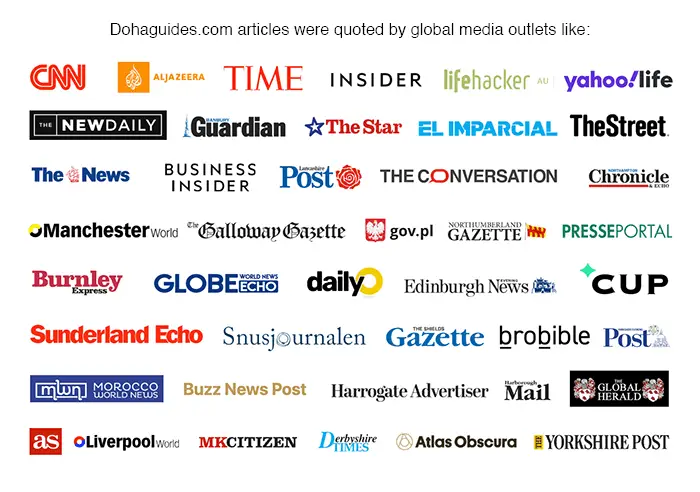 Whether you live in Qatar or are simply interested in learning more about this fascinating country, we invite you to follow us on Facebook, Twitter, Instagram and Youtube.
Thank you for choosing DohaGuides.com as your trusted source for all things Doha. We are committed to providing you with the best experience possible, so please don't hesitate to email us. with any questions or feedback.