Qatar is one of the region's most significant financial, trade, and business centres. It has become one of the most prominent investment destinations for foreign companies because of its business-friendly environment. Moreover, many conferences, exhibitions, and congresses are held in the country, attracting professionals worldwide.
Visitors to Qatar can use the various types of visit visas offered, and the most suitable one for business visitors will be the business visa. This article will discuss Qatar Business Visa requirements, types, validity, cost, and the application process.
21 SEP 2022 UPDATE: From 1 November to 23 December 2022, visitors' entry into the State of Qatar will be restricted to holders of Hayya Card only. Visit visa services will be suspended during this period. The following categories will be excluded from the Hayya Card requirement:
– Qatari citizens, residents and GCC citizens holding a Qatari ID card 
– Holders of personal recruitment visas and work entry permits 
– Humanitarian cases through the airport (based on the approval from the official application platform)
What is Business Visa?
A business visa is a travel authorization that allows entrepreneurs and company employees to work temporarily abroad. The purpose of business visas is to allow holders to perform temporary tasks that cannot be considered permanent employment, while work permits allow holders to perform tasks that can be considered permanent employment.
Qatar Business Visa Eligibility
The most important requirement for issuing a Qatar Business Visa is that the visitor should be coming for professional, business or investment purposes. The purpose of the visit should be clear and supported with valid documents from a local establishment. Needless to say, the visitor should be above 18 years, have a passport valid for six months and no criminal records in the past.
Qatar Business Visa Types
There are two types of business visas being issued by Qatar:
a) 72 Hours Business Visa: This is a short-term visa for quick business visits like attending meetings, conferences, exhibitions etc. This visa is issued on arrival and can be extended for another 72 hours.
b) 30 or 90 Days Business Visa: This visa is valid for 30 or 90 days and is mainly used by people working on short-term projects like consultants and contractual works. This visa must be applied by established businesses or authorised agents in Qatar.
Qatar Business Visa Validity
As explained above, the validity of the Qatar Business Visa depends upon the type of visa.
| Visa Type | Normal Visa Validity |
| --- | --- |
| 72-Hour Business Visa | 72 Hours |
| 30 Days Business Visa | 30 Days |
| 90 Days Business Visa | 90 Days |
Qatar Business Visa Extension
72 Hour Business Visas are extendable for another 72 hours (A total of 6 days). A fee of QR 50 applies.
30 Days Business Visas are extendable for another 60 days (A total of 3 months). The fee is QR 200 per month.
Recently, 90 Days Business Visas were extended up to 9 months. However, this may not be possible in all cases.
---
How To Apply for Qatar Business Visa Online
The 30 or 90 days Business Visa should be applied by the local business or agency inviting the visitor. Only entities with smart card can log in to the MOI portal to apply for a business visa. Below are the steps to apply for Qatar Business Visa online:
Step 1: Log in to the MOI portal
The online application should be through the Ministry of Interior (MOI) online portal.
Step 2: Select "Visa Services", then "Issue Visa", and choose "Business Visa"
Step 3: Fill out the required information
These include name, birth date and place, passport details, phone number and address. Enter your email address to receive a soft copy of the visa application receipt. Click on "Confirm".
Step 4: Pay appropriate fees to issue the visa
After the transaction is completed, an approval number is provided for follow-up. The final approval takes less than three days.
This service is also available via Metrash2, MOI self-service kiosks and MOI Service Centres.
How To Apply for Qatar Business Visa Directly
Companies can also apply directly at the MOI Services Centres or Directorate Headquarters. A company or establishment applying for a business visa should be legally registered in Qatar and in good standing.
The Business Visa Application Form should be downloaded and filled up. The company representative or owner has to submit the below documents directly:
Qatar Business Visa Requirements
Completed business visa application form
Clear copy of the visitor's passport
Copy of valid establishment ID
Copy of document that proves the profession
Return air ticket for the visitor
Visa fee should be paid by bank card
---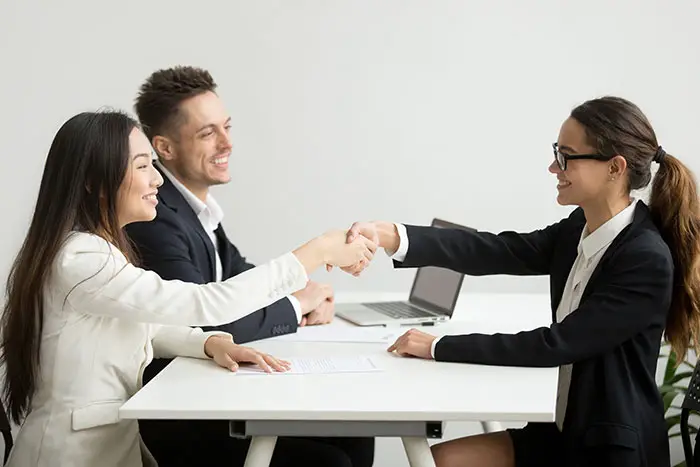 How To Get 72 Hours Qatar Business Visa On Arrival
This type of visa is issued for businessmen instantly on arrival at the entry borders (Hamad International Airport or Abu Samara border). The required conditions are as below:
The visitor should prove his business status by producing the necessary documents.
There must be a reason for the visitor to visit the country, such as visiting an accredited company.
The visitor must have a credit card with a balance of QR 5,000 or its equivalent in cash.
The visitor should have a hotel reservation for the period of stay.
He should hold a return ticket.
Qatar Business Visa Requirements (72 Hours Visa On Arrival)
The following are the requirements for 72 hours business visa issued on arrival:
Passport with six months' validity
Document to prove business purpose (letter of invitation etc.)
Return air ticket
Hotel reservation
Credit card with QR 5000 balance or equivalent in cash
Due to travel restrictions, a business visa on arrival is not available now. Travellers can opt for a Qatar visa on arrival by applying for an Ehteraz pre-travel registration.
---
Qatar Business Visa Price
The cost of a Qatar Business Visa depends on the duration of the visa.
| Visa Type | Visa Price |
| --- | --- |
| 72-Hour Business Visa | QR 50 |
| 30 Days Business Visa | QR 200 |
| 90 Days Business Visa | QR 600 |
There will be an additional fee for visa extension beyond the regular validity period.
The extension fee for 72 Hour Business Visa is QR 50 for 72 hours more.
The extension fee for other Business visas is QR 200 per month.
Qatar Business Visa Fine
An expired business visa has a high penalty of QR 200 per day.
---
Advantages of Qatar Business Visa
The advantages of the Qatar Business Visa are as below:
The business visa process is relatively simpler than the employment visa
You don't have to undergo a medical test
You are legally allowed to offer your services to a business
You are not bound by a sponsorship or labour contract
Current Status of Qatar Business Visa
Due to the travel restrictions after the pandemic, Qatar has reduced the number of business visas issued. Nowadays, business visas are primarily approved for government or semi-government companies or big projects. Hence the approval rate for smaller businesses is low.
READ NEXT: Qatar Visa On Arrival Procedure
---
FAQ on Qatar Business Visa
---
How can I get a business visa in Qatar?
A 72-hour business visa can be issued on arrival. A 30 or 90 days business visa should be applied for by a business registered in Qatar.
Can I change business visa to work visa in Qatar?
Qatar business visa can be converted to a work visa by getting a NOC from the original company that applied for your business visa.
Is Qatar business visa available now?
A 72-hour business visa on arrival is currently suspended in Qatar. 30 or 90 days business visas are only issued for high-priority projects.
How much is a business visa for Qatar?
A 72-hour business visa on arrival costs QR 50, while a 30-day business visa costs QR 200.
---
Related Articles:
Copyright © DohaGuides.com – Full or partial reproduction of this article in any language is prohibited.
---