Doha Guides Team regularly reviews this article to ensure the content is up-to-date and accurate. The last editorial review and update were on 3 November 2023.
Qatar has a free transit visa scheme since 2016, under which travellers with layovers of five hours or more at Hamad International Airport can request a complimentary Qatar Transit Visa.
The scheme will allow transit passengers of all nationalities to enter Qatar for up to 96 hours (4 days) between flights. This article explains the eligibility requirements, application process, validity, and other details about the Qatar Transit Visa.
Qatar Transit Visa Updates: Quick Summary
Transit Visa Status (November 2023)
A Transit Visa is not required
for transit travellers who are not planning to leave Doha Airport's transit area.
You will need
a visa in two situations
:
(1) You want to visit the city of Doha for sightseeing.
(2) You have to collect your own baggage from one airline and check in with another airline.
Qatar Airways'
Online Transit Visa Service has been suspended
since the last few years.
If you require a visa, citizens of 90+ countries can use the
free Visa On Arrival (VOA) facility
.
If your nationality is not eligible for VOA, you can
contact your nearest Qatar Airways office
.
You can also apply for an
Online Tourist Visa through Hayya portal
.
---
What is Transit Visa?
Generally a transit visa is a temporary travel authorization that lets passengers pass through a foreign country to get to another. For example if you are travelling from country A to country C through country B, you may need a transit visa from country B.
However, Transit Visa is not required for most transit passengers travelling through Qatar (if you are not planning to leave Doha Airport).
There may be certain situations when a visa is required (for example, you have booked separate tickets with two different airlines and need to collect your baggage to check in to the connecting flight).
If you are wondering if you need a transit visa for your layover in Qatar, please check this article. We have explained the different scenarios in detail.
---
What is Qatar Transit Visa?
Qatar Transit Visa is an optional visa which is only required if you want to leave the airport transit area for baggage collection or visit Doha city for sightseeing.
Qatar Airways passengers transiting in Qatar for a minimum of 5 hours are eligible for the Qatar Transit Visa. It is free of charge, valid for up to 96 hours (four days) and open to passengers of all nationalities.
How To Apply For Qatar Airways Transit Visa
Earlier Qatar Airways had an online service for transit passengers to apply for this visa. However, this service is currently suspended (since a few years).
If you need a visa and your nationality is not eligible for a visa on arrival, you can contact your nearest Qatar Airways ticketing office. They may be able to help with a transit visa if you are eligible.
Note that Qatar Airways also has stopover packages that provide hotel accommodations and city tours.
After applying for the visa, you can check the status of your application using your visa request number or by emailing [email protected]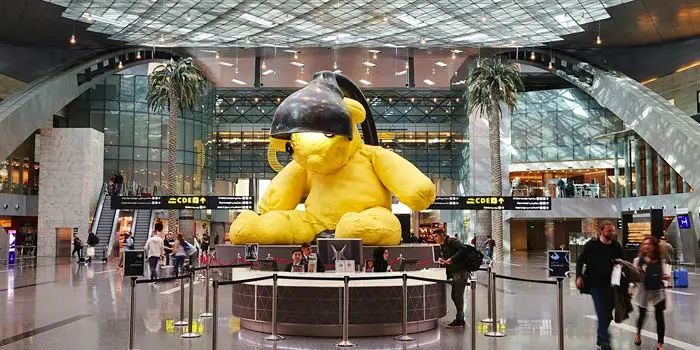 Qatar Transit Visa Requirements
To be eligible for a Qatar Transit Visa, the following conditions must be met:
Passport Requirements
Every passenger (including infants) must have individual passports.
The passport should be valid for a minimum of six months at the time of entry into Qatar (not at the time of application).
Your name in the booking must match your passport name.
A clear passport copy must be submitted to Qatar Airways.
Ticket Requirements
Confirmed tickets for a journey into Qatar and the onward journey out of Qatar must be on the Qatar Airways ticket document.
Layovers in Qatar should be at least 5 hours.
Both flights must be operated by Qatar Airways.
The facility is not applicable to travel where Doha is the point of turnaround, for example, BOM-DOH-BOM.
Customers must hold a copy of the approved transit visa at boarding and upon arrival in Qatar.
---
Visa Application Period
Transit visa applications should be made at least seven days (excluding public holidays) before arrival in Qatar and a maximum of 90 days.
Visa Processing Time
The transit visa application processing time is a minimum of seven days, excluding public holidays.
Qatar Transit Visa Validity
The entry is valid for 96 hours. Staying beyond 96 hours is not permitted under this scheme.
Entry into Qatar with an approved visa must be within 30 days of the issuance date. Extension of validity is not permitted; in this case, a new visa application must be submitted.
Qatar Transit Visa Cost
The 96-hour transit visa is issued free. All other expenses, including accommodation costs in Qatar, must be borne by the passenger.
Approval Authority
Entry into Qatar will be at the discretion of the immigration authorities. Qatar Airways offices act only as a processing agent for visa applications. They will not be liable for any expenses incurred should there be a delay in visa issuance or rejection from the Ministry of Interior.
Visa Rejection Upon Arrival
In case of visa rejection upon arrival in Qatar, the passenger may travel onward if holding a valid visa for a final destination. He may also make alternative arrangements for return travel to the origin/other destination at his own expense.
Nationals from more than 90 countries are eligible for visa-free entry into Qatar. A pre-approved transit visa is no longer needed if you are a citizen of one of these countries.
To apply for a Transit Visa, please contact your nearest Qatar Airways ticketing office.
---
FAQ On Qatar Transit Visa
---
Do I need a visa for transiting via Doha?
No, you do not need a visa to transit in Doha at Hamad International Airport. A visa is only required if you want to leave the airport and enter Qatar.
How much does Qatar Transit Visa cost?
Qatar Transit Visa is issued free. However, only one stopover is permitted on the entire journey.
Can I extend my Qatar Transit Visa?
No. The visa cannot be extended for more than 96 hours.
Do I get a complimentary hotel stay with a Qatar Transit Visa?
No. Any hotel or accommodation must be arranged and paid for by the passenger(s).
Should I collect my baggage if I have a Transit Visa?
If your stopover is more than 24 hours, baggage must be collected in Doha. If less than 24 hours, you have the option to collect at your final destination.
Can I apply for Qatar Transit Visa online?
The online Transit Visa service by Qatar Airways is currently suspended. Please contact your nearest Qatar Airways office.
Can I leave Doha Airport in transit?
You can leave Doha Airport only if you have valid Qatar visa (visa on arrival, transit visa, etc.)
READ NEXT: Doha Airport Transit Requirements And Procedure 
---
Related Articles:
Copyright © DohaGuides.com – Unauthorized reproduction of this article in any language is prohibited.
---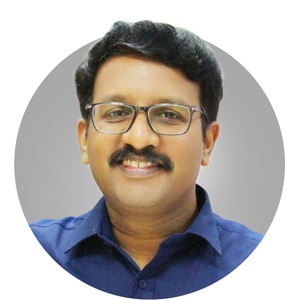 Aneesh, the Founder & Editor of DG Pixels, holds a Master's Degree in Communication & Journalism, and has two decades of experience living in the Middle East. Since 2014, he and his team have been sharing helpful content on travel, visa rules, and expatriate affairs.