Question About Qatar?
Answer Is Here
With answers to hundreds of questions, DohaGuides.com is your trusted source for information and guides on Visiting, Working and Living in Doha, Qatar.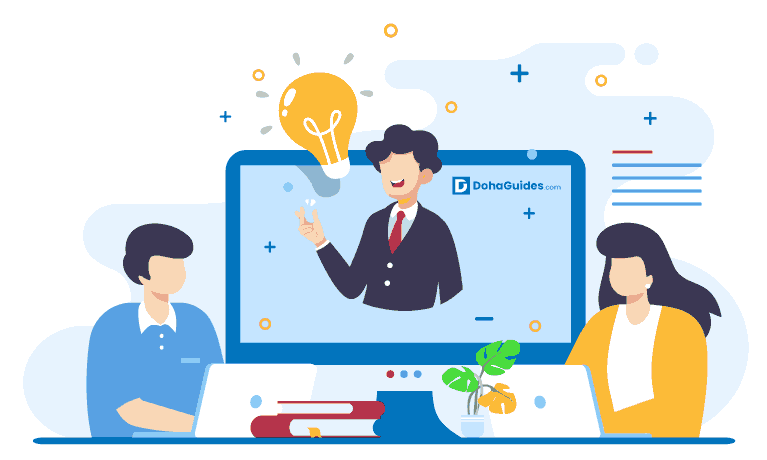 ---
Important News Updates
---
24 Jun 2022: Qatar plans 'stopover campaign' to attract more tourists
23 Jun 2022: Qatar will wait for the right time to apply Value Added Tax VAT: Minister
23 Jun 2022: Qatar to ban single-use plastic bags from November 15
16 Jun 2022: Hamad International Airport named World's Best Airport 2022
16 Jun 2022: Doha Metro Red Line to operate alternative services on June 17 and 18
16 Jun 2022: Qatar Airways reports record profit; the highest in the global airline industry for the same period
15 Jun 2022: FIFA extends payment period for second phase tickets
07 Jun 2022: 99% road network linking stadiums complete
01 Jun 2022: Summer working hours in open spaces effective today
30 May 2022: Fahes vehicle inspection at Wadi Al Banat and Mesaimeer needs appointment through the app
27 May 2022: Qatar residents can receive up to 10 visitors during FIFA World Cup
27 May 2022: Hayya Card only gateway for all to enter Qatar during World Cup 2022: SC
26 May 2022: Qatar Airlines arrange to have Match Day Shuttle flights with GCC airlines
26 May 2022: Hayya Card, the match ID for Qatar 2022 will be digital
22 May 2022: Hamad International Airport to restrict access to curbside pick-up and drop-off
18 May 2022: Cabinet approves draft resolution making health insurance mandatory for expat employees
18 May 2022: Qatar further relaxes Covid-19 restrictions
18 May 2022: Strong wind to continue until the beginning of next week: Met Dept
15 May 2022: 43 services and forms available on the new Labour Ministry website
11 May 2022: Mowasalat to replace Karwa city taxis with hybrid eco-taxis
11 May 2022: FIFA World Cup Trophy to visit 54 countries
30 Apr 2022: Qatar exempts nationals and residents of GCC and EU from Ehteraz registration
30 Apr 2022: Qataris, GCC citizens can use IDs to travel among Gulf countries
29 Apr 2022: Visitors through Abu Samra border centre will need to take an insurance policy online
14 Apr 2022: New changes to visa on arrival policy for Indian, Pakistani and Iranian nationals; Hotel booking through Discover Qatar is now mandatory
01 Apr 2022: FIFA World Cup Qatar 2022 Final Draw held at DEEC
31 Mar 2022: PHCC to resume 100% in-person health services
30 Mar 2022: Qatar eases Covid-19 restrictions; No need for masks inside malls
30 Mar 2022: Official working hours during Ramadan announced
23 Mar 2022: Qatar launches accommodation and Hayya Card websites for FIFA World Cup
23 Mar 2022: Qatar updates the list of COVID-19 Red Health Measure countries
21 Mar 2022: Applications for FIFA World Cup Qatar 2022 volunteer programme are now open
17 Mar 2022: Facemasks not mandatory for students aged 12 years and below: Ministry of Education
15 Mar 2022: Qatar updates travel & quarantine policy; Pre-registration not needed for vaccinated GCC & EU residents
10 Mar 2022: Debit Card with 3 months statement or Credit Card is required for Qatar Visa On Arrival; Cash is not accepted now.
10 Mar 2022: Validity of booster dose immunity or Covid-19 recovery extended to 12 months
14 Feb 2022: MoPH updates Ehteraz app with new feature
11 Feb 2022: Over one million people received Covid-19 vaccine booster dose in Qatar
19 Jan 2022: FIFA World Cup Qatar 2022 tickets sale starts today
28 Dec 2021: People will lose Gold Frame on the Ehteraz app 9 months after the second dose
23 Dec 2021: Lusail Tram service to open to the public in January 2022
18 Dec 2021: Traffic Dept initiative to give 50 per cent discount for paying accumulated traffic violations
02 Dec 2021: Ehteraz pre-registration should be done at least 3 days before arrival
02 Dec 2021: RT-PCR test result not required for Ehteraz pre-registration
11 Nov 2021: MOI officials explain the requirements for a Qatar family visit visa
28 Jul 2021: Health insurance, Return Ticket is now mandatory to apply for a family visit visa
13 Jul 2021: Ehteraz Pre-Travel Registration requirement will be optional for residents: MOPH
10 Jul 2021: Exceptional entry permit not required for those out of Qatar for less than 6 months
24 Jun 2021: Major banks in Qatar will be accepting old banknotes until the 31st of December 2021
---
Explore The Categories
---
---
Trending Articles
---
---
Recommended Articles
---
---
New To Qatar? Know The Basics
---
About Qatar
The State of Qatar is a country in the Middle East on the Persian Gulf Peninsula. With the eyes of the world on the nation for the 2022 FIFA World Cup, it has rapidly transformed itself into a thriving economic and cultural powerhouse, often termed as the richest country in the world. Qatar is ruled by Emir HH Sheikh Tamim bin Hamad Al Thani.
| | |
| --- | --- |
| Capital | Doha |
| Area | 11,581 square km |
| Population | 2.8 million |
| GDP | $357.338 billion |
| Per Capita | $138,910 |
| Currency | Qatari Riyal (QAR) |
| Time Zone | UTC+3 (AST) |
| Calling Code | +974 |
| Helplines | Inside the State of Qatar | Outside the State of Qatar |
| --- | --- | --- |
| Govt Technical Support | 190 | +974 4406 9999 |
| MOPH Helpline | 16000 | +974 4406 9963 |