Question About Qatar?
Answer Is Here
With answers to hundreds of questions, DohaGuides.com is your trusted source for information and guides on Visiting, Working and Living in Doha, Qatar.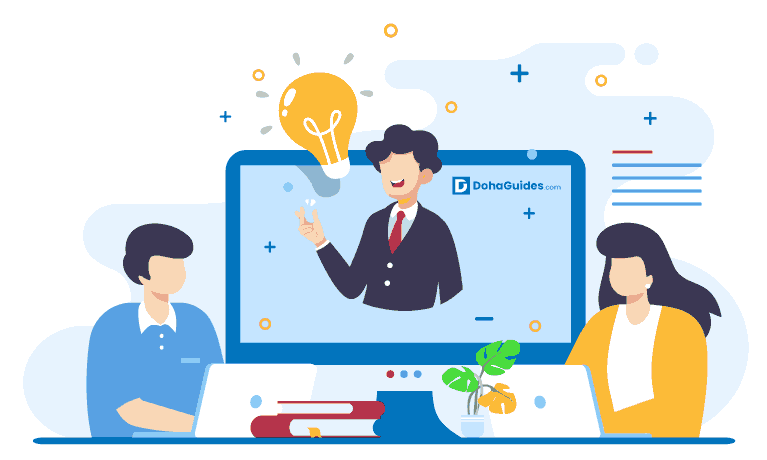 ---
Important News Updates
---
2 August 2021: Doha Metro will be open on 6 August; Will be closed on 13 & 20 August
30 July 2021: According to new announcement on MOPH website, Qatar will be introducing a new travel policy from 2nd August 2021 (12 noon) with compulsory hotel quarantine for travellers from Bangladesh, India, Nepal, Pakistan, Philippines and Sri Lanka. It would be 2 days hotel quarantine for those vaccinated / recovered from Qatar. They would be allowed to leave the hotel on the second day if the result of the PCR test is negative. For all others hotel quarantine will be for 10 days.
29 July 2021: Qatar's Phase-3 COVID restrictions to continue during August
28 July 2021: Travel insurance with coverage for healthcare services is now mandatory to apply for a family visit visa
28 July 2021: Nearly 70% adult population in Qatar are now fully vaccinated
25 July 2021: Qatar Govt Communication Office (GCO) launches Interactive COVID-19 Travel Measures Guide
20 July 2021: GCC Residents can use visa on arrival service to travel via Qatar
18 July 2021: Qatar Visa on Arrival is now available for eligible nationalities, subject to conditions
18 July 2021: Mekaines quarantine period has been reduced to 10 nights
13 July 2021: Ehteraz Pre-Travel Registration requirement will be optional for residents: MOPH
10 July 2021: Exceptional entry permit not required for those out of Qatar for less than 6 months
09 July 2021: Resident children below the age of 18 years arriving in Qatar are exempt from hotel quarantine
09 July 2021: Third phase of the lifting of COVID-19 restrictions to start today
08 July 2021: Ministry of Interior announces resumption of issuing tourist and family entry visas
08 July 2021: Qatar issues new travel policy; no quarantine for vaccinated people
05 July 2021: Metrash2 accepts family resident visa applications from Indian expats
03 July 2021: No Metro services on Fridays until 13 August and during Eid holidays
27 June 2021: Ministry of Interior launches e-wallet service on Metrash2 app
24 June 2021: Major banks in Qatar will be accepting old banknotes until the 31st of December 2021
23 June 2021: Drive-through and QNCC vaccination centres to be closed
22 June 2021: Qatar Vaccination Center for Business and Industry Sector is now open
21 June 2021: Qatar ranked the 29th most peaceful country by the Global Peace Index
18 June 2021: Second phase of the lifting of COVID-19 restrictions to start today
17 June 2021: Weekly rapid antigen tests required for non-vaccinated employees
12 June 2021: Online registration platform launched for entry through Abu Samra border
03 June 2021: Random COVID-19 testing for travellers arriving in Qatar: MoPH
02 June 2021: Ehteraz updates with new features: HC number, last test result included
---
Explore The Categories
---
---
Latest Articles
---
---
Recommended Articles
---
---
New To Qatar? Know The Basics
---
About Qatar
The State of Qatar is a country in the Middle East on the Persian Gulf Peninsula. With the eyes of the world on the nation for the 2022 FIFA World Cup, it has rapidly transformed itself into a thriving economic and cultural powerhouse, often termed as the richest country in the world. Qatar is ruled by Emir HH Sheikh Tamim bin Hamad Al Thani.
| | |
| --- | --- |
| Capital | Doha |
| Area | 11,581 square km |
| Population | 2.8 million |
| GDP | $357.338 billion |
| Per Capita | $138,910 |
| Currency | Qatari Riyal (QAR) |
| Time Zone | UTC+3 (AST) |
| Calling Code | +974 |