Question About Qatar?
Answer Is Here
With answers to hundreds of questions, DohaGuides.com is your trusted source for information and guides on Visiting, Working and Living in Doha, Qatar.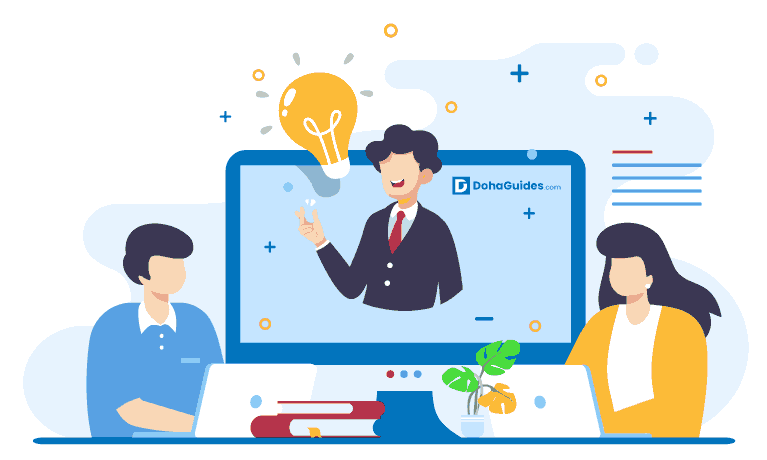 ---
Important News Updates
---
03 June 2021: Random COVID-19 testing for travellers arriving in Qatar: MoPH
02 June 2021: Ehteraz updates with new features: HC number, last test result included
27 May 2021: Doha Metro to resume services on the weekend; increases capacity to 30%
23 May 2021: Qatar National Library will reopen on 30 May; Visits through appointments
19 May 2021: MOPH lowers the age limit for COVID-19 vaccination to 30 years
12 May 2021: Quarantine exemption of all vaccines administered in Qatar raised to nine months
12 May 2021:  Children aged from 12 to 15 years are to be offered the Pfizer-BioNTech COVID-19 vaccine in Qatar
26 April 2021: MOPH announces changes to travel and quarantine policy for travellers from six countries
22 April 2021: Travellers who have recovered from COVID-19 are now eligible for quarantine exemption
22 April 2021: All travellers to Qatar need COVID-19 test within 72 hours before arrival: MOPH
12 April 2021: Ministry opens new COVID-19 vaccination center in Industrial Area
07 April 2021: MOPH has fixed a unified price of QR 300 for COVID-19 testing in private clinics
06 April 2021: Health card no longer required to get COVID-19 vaccine in Qatar: MOPH
01 April 2021: Schools, kindergartens and universities to switch to distance learning
---
Recently Added Articles
---
---
Explore The Categories
---
Get Access To Our Free Newsletter
No spamming – Only 2 or 3 highly useful emails per month. Promise!
---
Check What's Trending Now
---
---
New To Qatar? Know The Basics
---
About Qatar
The State of Qatar is a country in the Middle East on the Persian Gulf Peninsula. With the eyes of the world on the nation for the 2022 FIFA World Cup, it has rapidly transformed itself into a thriving economic and cultural powerhouse, often termed as the richest country in the world. Qatar is ruled by Emir HH Sheikh Tamim bin Hamad Al Thani.
| | |
| --- | --- |
| Capital | Doha |
| Area | 11,581 square km |
| Population | 2.8 million |
| GDP | $357.338 billion |
| Per Capita | $138,910 |
| Currency | Qatari Riyal (QAR) |
| Time Zone | UTC+3 (AST) |
| Calling Code | +974 |