Question About Qatar?
Answer Is Here
With answers to hundreds of questions, DohaGuides.com is your trusted source for information and guides on Visiting, Working and Living in Doha, Qatar.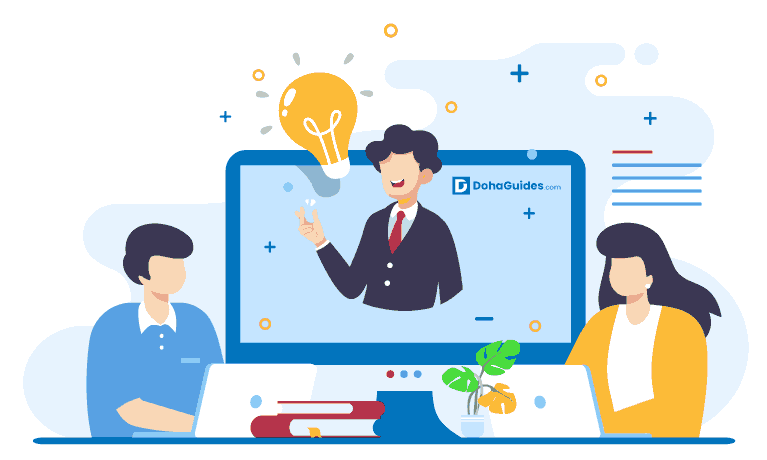 ---
Recent News Updates
---
16 Aug 2022: Mowasalat to test-drive over 1,300 World Cup buses on August 18
15 Aug 2022: Daytrip fans attending FIFA World Cup can now apply for Hayya Card
12 Aug 2022: 100 days to go countdown to conclude Saturday
11 Aug 2022: Qatar v. Ecuador to kick off FIFA World Cup 2022 on November 20
11 Aug 2022: Giant cruise ships to serve as hotels arrive on Nov 10, 14
11 Aug 2022: Qatar marks the 100-day countdown to Qatar 2022 with special activities
10 Aug 2022: Doha Metro Red Line, Lusail Tram alternative services Friday
10 Aug 2022: One-time rapid antigen test must be done before students return to schools
04 Aug 2022: Doha Metro to provide alternative buses on Green Line on 5th August
03 Aug 2022: Qatar sees 499% rise in visitor arrivals this year
---
Explore The Categories
---
---
Trending Articles
---
---
Recommended Articles
---
---
New To Qatar? Know The Basics
---
About Qatar
The State of Qatar is a country in the Middle East on the Persian Gulf Peninsula. With the eyes of the world on the nation for the 2022 FIFA World Cup, it has rapidly transformed itself into a thriving economic and cultural powerhouse, often termed as the richest country in the world. Qatar is ruled by Emir HH Sheikh Tamim bin Hamad Al Thani.
| | |
| --- | --- |
| Capital | Doha |
| Area | 11,581 square km |
| Population | 2.8 million |
| GDP | $357.338 billion |
| Per Capita | $138,910 |
| Currency | Qatari Riyal (QAR) |
| Time Zone | UTC+3 (AST) |
| Calling Code | +974 |
| Helplines | Inside the State of Qatar | Outside the State of Qatar |
| --- | --- | --- |
| Govt Technical Support | 190 | +974 4406 9999 |
| MOPH Helpline | 16000 | +974 4406 9963 |
| Emergency Number | 999 | – |