Question About Qatar?
Answer Is Here
With answers to hundreds of questions, DohaGuides.com is your trusted source for information and guides on Visiting, Working and Living in Doha, Qatar.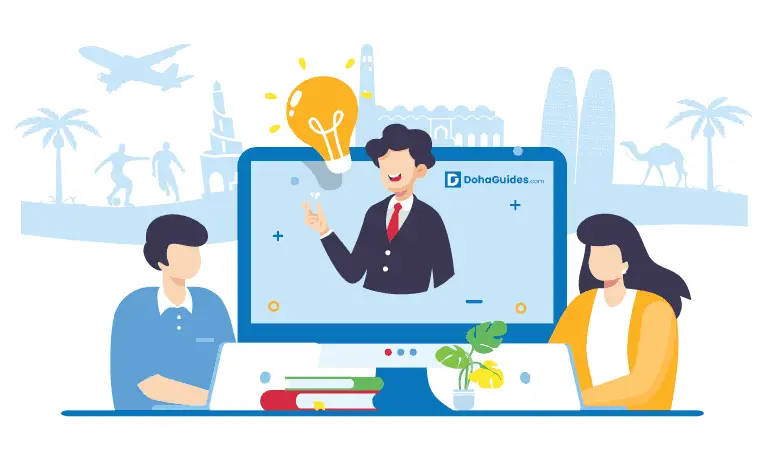 ---
Hayya Updates
---
---
Recent News Updates
---
16 May 2023: Doha International Book Fair set to be held from 12 to 21June.
10 May 2023: Qatar Airways flies its first Boeing 737 MAX 8.
07 May 2023: Abu Samra border to become 100% electronic soon: Official.
07 May 2023: Ashghal begins 22 new projects in 2023.
28 Apr 2023: Qatar announced as host of the FIBA Basketball World Cup 2027.
25 Apr 2023: MoT to switch 35% vehicles, 100% buses to electric by 2030.
22 Apr 2023: Doha Metro and Lusail Tram announce new service hours from 24 April.
20 Apr 2023: Dedicated lane for pre-registered vehicles crossing Abu Samra border: MoI
16 Apr 2023: Qatar announces new tourist visa options via Hayya platform.
12 Apr 2023: Qatar and Bahrain to restore diplomatic relations.
---
Explore The Categories
---
---
Visiting Qatar
---
---
Trending Articles
---
---
Recommended Articles
---
---
New To Qatar? Know The Basics
---
About Qatar
The State of Qatar is a country in the Middle East on the Persian Gulf Peninsula. With the successful hosting of FIFA World Cup 2022, it has rapidly transformed itself into a thriving economic and cultural powerhouse, often termed the richest country in the world. Qatar is ruled by Emir HH Sheikh Tamim bin Hamad Al Thani.
| | |
| --- | --- |
| Capital | Doha |
| Area | 11,581 square km |
| Population | 2.95 million (Jan 2023) |
| Currency | Qatari Riyal (QAR) |
| Time Zone | UTC+3 (AST) |
| Calling Code | +974 |
| Helplines | Inside the State of Qatar | Outside the State of Qatar |
| --- | --- | --- |
| Govt Technical Support | 190 | +974 4406 9999 |
| MOPH Helpline | 16000 | +974 4406 9963 |
| Emergency Number | 999 | – |
| Hayya Helpline | 800 2022 | +974 4441 2022 |