Question About Qatar?
Answer Is Here
With answers to hundreds of questions, DohaGuides.com is your trusted source for information and guides on Visiting, Working and Living in Doha, Qatar.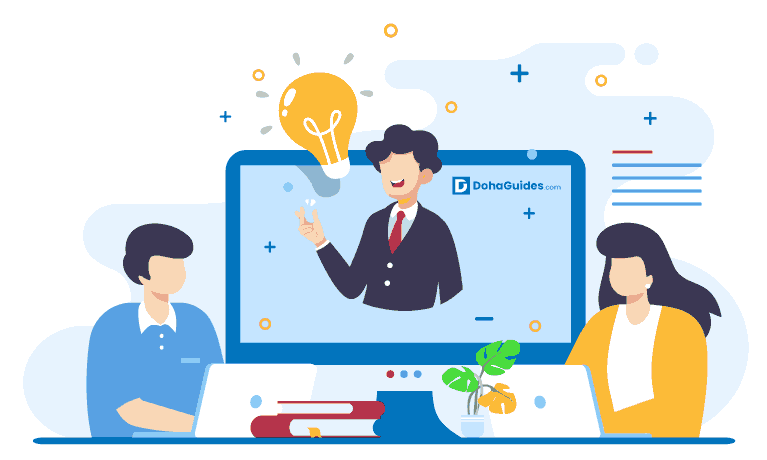 ---
Important News Updates
---
03 Oct 2021: Qatar updates travel and return policy; New policy from 06 October
03 Oct 2021: MOPH reduces cost for Covid-19 PCR test to QR 160
30 Sep 2021: Doha Metro to operate at 75% capacity from Oct 3
29 Sep 2021: Qatar lifts more Covid-19 restrictions; mask requirement eased
28 Sep 2021: Qatar Airways voted World's Best Airline for record sixth time
19 Sep 2021: 80% of Qatar population fully vaccinated against COVID-19: MoPH
15 Sep 2021: All eligible people to get booster shot; priority for elderly and at-risk groups
12 Sep 2021: Ehteraz updates app with details of third Covid-19 vaccine dose
05 Sep 2021: Metrash2 enables reporting of family disputes
02 Sep 2021: Mobile phones behind over 80% traffic accidents in Qatar
01 Sep 2021: Visa on arrival to Qatar for Lebanese travellers announced with new conditions
31 Aug 2021: Over 55% of people aged 12-15 years vaccinated
26 Aug 2021: Health insurance, return ticket must for family visit visas: MOI official confirms
26 Aug 2021: Doha Metro will be back to regular services on Fridays from 27 August
25 Aug 2021: Parents urged to get eligible children vaccinated as schools reopen
24 Aug 2021: Milestone moment for Qatar as two million fully-vaccinated against Covid-19
24 Aug 2021: Qatar to administer third dose of Covid-19 vaccine for specific categories
22 Aug 2021: MoPH updates list of private health facilities for RT-PCR testing
19 Aug 2021: Travellers advised caution on carrying medicines to Qatar: Indian Embassy
17 Aug 2021: Blended learning to continue with 50% attendance: Qatar Education Ministry
05 Aug 2021: Hamad International Airport picked as World's Best Airport by Skytrax
30 Jul 2021: New travel policy with compulsory hotel quarantine for travellers from 6 Asian countries
29 Jul 2021: Qatar's Phase-3 COVID restrictions to continue during August
28 Jul 2021: Travel insurance is now mandatory to apply for a family visit visa
25 Jul 2021: Qatar GCO launches Interactive COVID-19 Travel Measures Guide
20 Jul 2021: GCC Residents can use visa on arrival service to travel via Qatar
18 Jul 2021: Qatar Visa on Arrival is now available for eligible nationalities, subject to conditions
18 Jul 2021: Mekaines quarantine period has been reduced to 10 nights
13 Jul 2021: Ehteraz Pre-Travel Registration requirement will be optional for residents: MOPH
10 Jul 2021: Exceptional entry permit not required for those out of Qatar for less than 6 months
08 Jul 2021: Ministry of Interior announces resumption of issuing tourist and family entry visas
05 Jul 2021: Metrash2 accepts family resident visa applications from Indian expats
24 Jun 2021: Major banks in Qatar will be accepting old banknotes until the 31st of December 2021
---
Explore The Categories
---
---
Latest Articles
---
---
Recommended Articles
---
---
New To Qatar? Know The Basics
---
About Qatar
The State of Qatar is a country in the Middle East on the Persian Gulf Peninsula. With the eyes of the world on the nation for the 2022 FIFA World Cup, it has rapidly transformed itself into a thriving economic and cultural powerhouse, often termed as the richest country in the world. Qatar is ruled by Emir HH Sheikh Tamim bin Hamad Al Thani.
| | |
| --- | --- |
| Capital | Doha |
| Area | 11,581 square km |
| Population | 2.8 million |
| GDP | $357.338 billion |
| Per Capita | $138,910 |
| Currency | Qatari Riyal (QAR) |
| Time Zone | UTC+3 (AST) |
| Calling Code | +974 |