Question About Qatar?
Answer Is Here
With answers to hundreds of questions, DohaGuides.com is your trusted source for information and guides on Visiting, Working and Living in Doha, Qatar.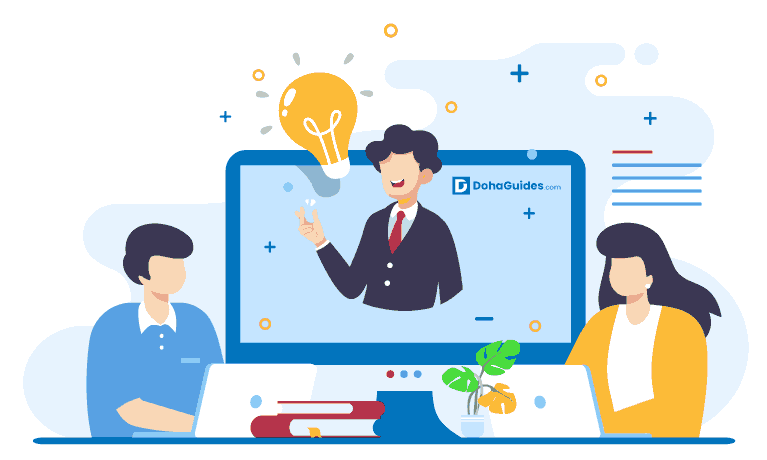 ---
Recent News Updates
---
27 Sep 2022: Last-minute ticket sales for Qatar 2022 are open now.
25 Sep 2022: Metrolink to operate 90 new electric buses starting October 2.
21 Sep 2022: Qatar temporarily suspends visit visas between 1 November to 23 December.
20 Sep 2022: Qatar World Cup 2022 fans can access urgent medical care for free: HMC.
18 Sep 2022: Supreme Committee to open two centres to issue Hayya cards.
15 Sep 2022: New Qatar National Emblem unveiled.
13 Sep 2022: 13 airlines to operate from Doha International Airport from September 15.
09 Sep 2022: Hayya Card holders can bring three friends or relatives who do not hold the tickets.
07 Sep 2022: Oman, Jordan to grant multiple entry visas for Hayya Card holders.
07 Sep 2022: Doha International Airport starts operation for shuttle flights.
04 Sep 2022: HIA inaugurates a 100-room hotel for transit passengers.
01 Sep 2022: MoPH updates travel policy; removes hotel quarantine for all travellers.
31 Aug 2022: UAE announced tourist visa for Hayya Card holders.
31 Aug 2022: Qatar Cabinet scraps mask requirement in closed public spaces.
25 Aug 2022: Saudi announces tourist visa for Hayya Card holders.
24 Aug 2022: Easy procedures to host families and friends during World Cup: Official.
19 Aug 2022: Qatar Creates launches One Pass Qatar for sightseeing.
15 Aug 2022: Daytrip fans attending FIFA World Cup can now apply for Hayya Card.
---
Explore The Categories
---
---
Trending Articles
---
---
Recommended Articles
---
---
New To Qatar? Know The Basics
---
About Qatar
The State of Qatar is a country in the Middle East on the Persian Gulf Peninsula. With the eyes of the world on the nation for the 2022 FIFA World Cup, it has rapidly transformed itself into a thriving economic and cultural powerhouse, often termed the richest country in the world. Qatar is ruled by Emir HH Sheikh Tamim bin Hamad Al Thani.
| | |
| --- | --- |
| Capital | Doha |
| Area | 11,581 square km |
| Population | 2.8 million |
| GDP | $357.338 billion |
| Per Capita | $138,910 |
| Currency | Qatari Riyal (QAR) |
| Time Zone | UTC+3 (AST) |
| Calling Code | +974 |
| Helplines | Inside the State of Qatar | Outside the State of Qatar |
| --- | --- | --- |
| Govt Technical Support | 190 | +974 4406 9999 |
| MOPH Helpline | 16000 | +974 4406 9963 |
| Emergency Number | 999 | – |