Question About Qatar?
Answer Is Here
With answers to hundreds of questions, DohaGuides.com is your trusted source for information and guides on Visiting, Working and Living in Doha, Qatar.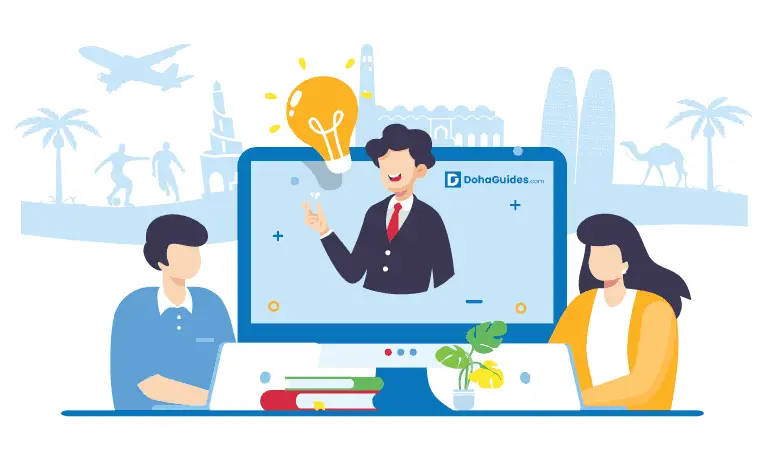 ---
Recent News Updates
---
27 Jan 2023: Hamad Medical Corporation reminds public to get a flu shot.
19 Jan 2023: The 10-Day Qatar Balloon Festival to start today at Doha Old Port.
18 Jan 2023: World Cup Qatar 2022 souvenir tickets now available for print.
17 Jan 202: Plans afoot to make Panda House Park a major tourist spot.
15 Jan 2023: Qatar ranked the safest country in the world, according to Numbeo Crime Index.
02 Jan 2023: Qatar to require negative Covid tests for passengers from China.
29 Dec 2022: Airlines operating from Doha International Airport to resume at Hamad International Airport.
23 Dec 2022: Qatar Visa On Arrival is now open; Discover Qatar booking required for India, Pakistan citizens.
---
Explore The Categories
---
---
Visiting Qatar
---
---
Trending Articles
---
---
Recommended Articles
---
---
New To Qatar? Know The Basics
---
About Qatar
The State of Qatar is a country in the Middle East on the Persian Gulf Peninsula. With the eyes of the world on the nation for the 2022 FIFA World Cup, it has rapidly transformed itself into a thriving economic and cultural powerhouse, often termed the richest country in the world. Qatar is ruled by Emir HH Sheikh Tamim bin Hamad Al Thani.
| | |
| --- | --- |
| Capital | Doha |
| Area | 11,581 square km |
| Population | 3.02 million (Oct 2022) |
| GDP | $357.338 billion |
| Per Capita | $138,910 |
| Currency | Qatari Riyal (QAR) |
| Time Zone | UTC+3 (AST) |
| Calling Code | +974 |
| Helplines | Inside the State of Qatar | Outside the State of Qatar |
| --- | --- | --- |
| Govt Technical Support | 190 | +974 4406 9999 |
| MOPH Helpline | 16000 | +974 4406 9963 |
| Emergency Number | 999 | – |
| Hayya Helpline | 800 2022 | +974 4441 2022 |