Doha Guides Team regularly reviews this article to ensure the content is up-to-date and accurate. The last editorial review and update was on 1 September 2023.
If you are an expatriate living in Qatar, there may come a time when you need to leave the country for good. Whether it's due to a job change, family reasons, or just a desire to move on, leaving Qatar can be a complex process. There are many things to consider, from cancelling your family's Residency Permits to closing bank accounts and settling outstanding bills.
If you plan to leave Qatar for good, it's critical to be well-informed and prepared. By doing your research and following the right steps, you can ensure a smooth and hassle-free departure.
In this article, we'll look at some of the key things to consider when leaving Qatar. We have also included a free checklist covering relevant information from cancelling your Residency Permit to selling your car and shipping your belongings home.
Resigning From Job
If you are leaving Qatar for good, it is important to resign from your job properly. It is always an appropriate courtesy to discuss with your manager in person, before submitting a formal resignation. You can submit your formal resignation by email or letter. You can also complete the Leave Country form available at the Ministry of Labour website. However this is not required in most cases.
You should give your employer a notice period of at least one month. As per Qatari Labor Law, if you have worked for more than two years, the mandatory notice period is two months. Make sure to check your employment contract for any specific notice period requirements as this can even be 3 months in some companies. When submitting the formal resignation letter, include your notice period and last working day.
You should also collect all outstanding salary dues and end of service gratuity (if you have worked for more than one year) from your employer. Here is a detailed article on Qatar's gratuity laws along with a gratuity calculator.
You do not need an exit permit to leave Qatar. However it would be a wise idea to get a visa cancellation receipt from your employer to make sure your visa is cancelled. You can also check visa status on the Ministry of Interior website.
Closing Business
If you own a business in Qatar and are leaving the country for good, you must follow the necessary procedures to close your business.
Inform the Ministry of Commerce and Industry and cancel your commercial registration.
Settle any outstanding dues, such as taxes or debts, and obtain a clearance certificate from the Ministry of Finance.
Inform the office or shop landlord in advance, vacate on time, and collect the security deposit.
Cancel your residence permit and your employees' residence permits, if applicable.
---
Cancellation of Residence Permit
If you are leaving Qatar forever, you need to cancel your Residence Permit (RP).
If you are on an employment visa, your RP should be cancelled by your employer.
If your wife and children are under your family sponsorship, the RP should be cancelled by you.
If dependents are sponsored, their visas should be cancelled first. You should also sell or transfer your vehicle's ownership before your visa can be cancelled.
How to cancel Residence Permit on Metrash?
Note that employees cannot cancel their Residence Permit on their own Metrash account. It can only be done by the sponsor. To cancel your family's residence permit using Metrash, follow these steps:
Step 1: Open the Metrash app and login
Step 2: Select "Residency Services"
Step 3: Click on "Residency Cancellation"
Step 4: Select the service type as "Personal"
Step 5: Enter the required QID numbers and click "Add" or "Next"
Step 6: Click "Next" to submit your application
Step 7: Pay the cancellation fee online
For personal sponsorship, the cancellation fee is QR 20 per person.
How long can you stay in Qatar after RP cancellation?
Once your sponsor cancels your RP, or it expires (whichever comes first), you will have 30 days to leave Qatar.
---
Financial Obligations
As you start planning to leave the country, it is important to clear your financial obligations and close your bank accounts.
1. Clear Your Outstanding Debts
Ensure that you have cleared all outstanding debts with your bank. This includes credit card balances, loans, and outstanding bills. Failure to settle your loans or credit cards may lead to legal action.
2. Close Your Credit Cards
Most banks require 30 to 45 days to close credit cards. Once you request to close the card, the card will become inactive but it will only be removed from your account after this period. So make sure this is the first thing you do once you decide to leave the country.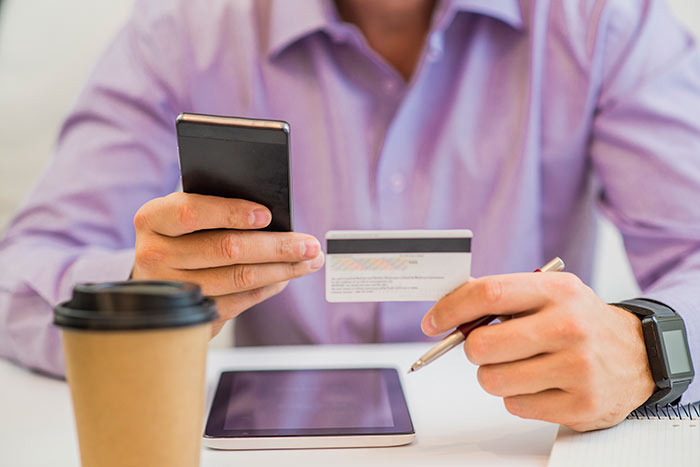 3. Transfer Your Money
If you have any money left in your Qatari bank account, you can transfer it to your overseas account before closing the account. Transferring money abroad should be done much earlier because there is a limit on how much money you can send from your bank account at a time.
To do this, you will need to provide your bank with the necessary details such as your account number, bank name, and SWIFT code. You can also use international money transfer services such as Wise to transfer your money.
4. Close Your Bank Accounts
Once you have cleared your debts and your credit card is closed, you can close your bank accounts. To do this, you will need to visit your bank and provide them with the necessary documents, such as your ID and passport.
You may be required to submit a bank clearance letter for your employer before they cancel your RP. You can also leave a forwarding address with your bank for future correspondence.
---
Property and Accommodation
Vacating your rental premises and terminating the contract should be planned well in advance.
1. Notify Your Landlord
If you are leaving Qatar before the end of your rental contract, you must notify your landlord well in advance. Often, the notice period is one or two months.
Depending on your tenancy contract, you may be charged a penalty for breaking it. This can be two months' rent or the remainder of your contract's rent. Refer to your contract for legalities.
If you are leaving the country because of job termination, some landlords may waive this penalty upon producing a termination letter.
If you are living in your own property, contact a reliable real estate agent for the steps on listing and selling the property,
2. Terminate Utilities
Ensure that you have cancelled all utilities contracts, such as electricity and water, and paid any outstanding bills. Failure to do so may result in withholding your security deposit.
You must contact your service provider to schedule your utilities disconnection. You will need to provide them with your final meter readings and pay any outstanding bills. Here is a checklist of utilities to disconnect:
Electricity
Water
Gas
Internet and cable TV
Telephone
If you have an Ooredoo or Vodafone post-paid mobile plan, it is a wise idea to convert that to a pre-paid plan. This will ensure you can keep the same number for a few more months (even after you leave the country). It will be helpful if you have subscribed to online services which require OTP for verification.
If you have taken a Kahramaa connection by paying a security deposit, you should claim that. As Kahramaa will pay through bank transfer, you should do this before closing your bank account.
3. Cancel Subscriptions
Cancel all subscriptions and memberships to avoid recurring charges. Here is a checklist of subscriptions to cancel:
Gym memberships
Magazine and newspaper subscriptions
Streaming services
Club memberships
Insurance policies
4. Collect Security Deposit
If you have paid a security deposit for the property, ensure you have reclaimed it. You can do this by contacting your landlord or the property management company and requesting that the deposit be returned to you.
In most cases the landlord will inspect the property before your security deposit is released. So make sure you leave the property in satisfactory condition to avoid disputes.
You can take photos of the property before leaving. You can also ask the landlord to sign a document stating that the property has been returned in good condition. This can help avoid any disputes later on.
---
Collect Certificates
Before you leave Qatar, make sure you collect all the certificates that may be needed in future.
1. School Certificates
If your children are studying in Qatar, inform their school in advance and collect report cards and transfer certificates for your next destination.
2. Driving Experience Certificate
If you are moving abroad, it would be a good idea to get your Qatar Driving Experience Certificate from the Ministry of Interior's Traffic Department. Nowadays it is very easy to get this certificate through Metrash. Here is how to download Qatar Driving Experience Certificate.
3. International Driving License
Many countries allow visitors to drive with an international driving license. You can get an International Driving Permit (IDP) from Qatar by showing your Qatar driving license. Here is the guide on how to get International Driving License in Qatar.
4. Police Clearance Certificate
You may require a Police Clearance Certificate (PCC) for your next destination. If that is the case, you can apply for a PCC from your Metrash.
---

Make your departure from Qatar unforgettable! Check the latest offers from Qatar Airways, Qatar's own 5-star airline, rated as one of the best in the world.  With its reputation for luxury, comfort, and a wide-reaching global network, booking with Qatar Airways ensures an extraordinary travel experience.
---
Personal Possessions
1. Sell Unwanted Stuff
If you leave Qatar, you may choose not to take all your belongings with you. Post ads on classified websites or Facebook groups if you are planning to get rid of unwanted items
2. Start Packing
Packing your stuff can be a long and overwhelming task, especially with so many other things to do. So it is always a smart idea to start planning this well in advance. You can pack items batch-by-batch on weekends instead of doing all at once.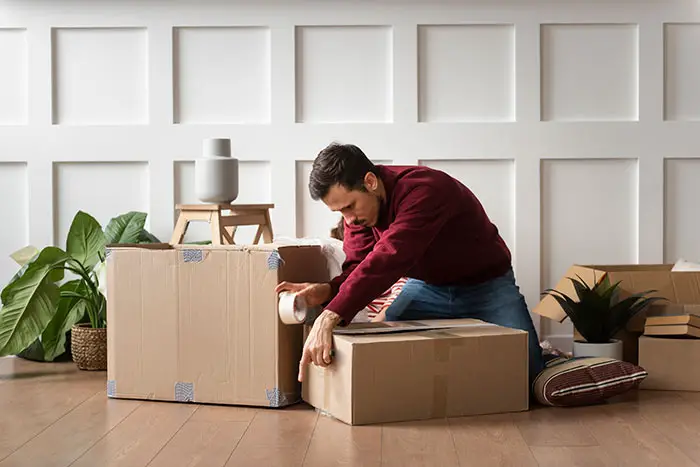 3. Sell Your Vehicle
If you own a vehicle in Qatar and plan on leaving the country, you have a few options. You can sell the vehicle to another person in Qatar or export it to your next destination.
You can advertise on any classifieds website or sell the vehicle to any used car dealer. Before selling or exporting your vehicle, make sure to:
Get a valuation of the vehicle to determine a fair selling price.
Check if there are any outstanding loans or traffic violation fines on the vehicle.
Cancel your vehicle insurance and obtain a no-claims certificate.
Once you find a buyer, you can transfer vehicle ownership through the Metrash app.
If you cannot close a satisfactory deal within a short period, you can transfer the vehicle to a relative or friend in Qatar. This person can sell it later and send you the money. Vehicle transfers can be easily done on Metrash.
If you plan on exporting your vehicle, you will need an export certificate from the Traffic Department. You will also need to pay any outstanding fines or loans on the vehicle before exporting it.
4. Ship Your Belongings
Packing your personal belongings and shipping them to your new destination can be time consuming. There are several cargo and shipping companies offering this service is Qatar. Before shipping your belongings, make sure to:
Get quotes from several shipping companies to compare prices and services.
Check if the company is licensed and insured.
Pack your belongings carefully and securely.
Label boxes and containers with your name, destination address, and contact information.
There may be restrictions on what you can ship, depending on your destination country. Make sure to check with the shipping company and your destination country's customs office for any restrictions or special requirements.
5. Transporting Pets
If you have pets at home, you need to contact a company that specialises in pet relocation. You can find more information here.
---
Departure Procedures
When leaving Qatar, you will need to follow standard airport procedures. Make sure to arrive at the airport with plenty of time to spare, especially during peak travel times.
Before boarding your flight, you will need to undergo security screening and passport control. Make sure you have all the necessary travel documents, including your passport, and any necessary visas for your destination country.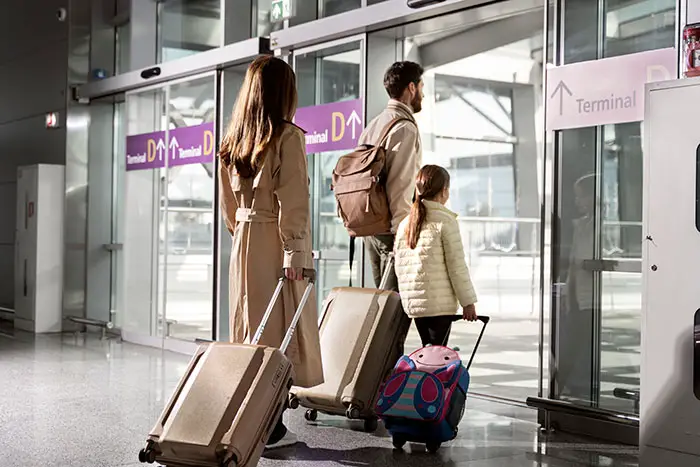 When leaving Qatar, you will need to go through customs and immigration. Make sure to declare any items you are bringing out of the country, including any currency over QAR 50,000. Failure to declare items could result in fines or penalties.
---
Leaving Qatar Checklist
If you are leaving Qatar permanently, it is also worthwhile to complete a "Leaving Qatar Checklist". This list should include tasks such as cancelling your utilities, closing your bank account, and cancelling any subscriptions or memberships you may have.
At least 8 weeks before leaving

Submit a formal resignation
Give notice to the landlord.
Inform the bank to cancel credit cards

At least 6 weeks before leaving

Start selling unwanted stuff
Get quotes and find a shipper to ship your items
Find a pet relocation company if you have pets

At least 4 weeks before leaving

Start packing things for shipping
Ship your belongings

At least 2 weeks before leaving

Inform children's schools and collect TC
Contact the utilities providers

At least 1 week before leaving

Cancel utilities (water, electricity, gas)
Cancel internet and phone services
Cancel any subscriptions & memberships
Close any bank loans or debts
Change post-paid mobile to pre-paid
Sell your car or transfer it to someone else
Cancel the family's Residence Permit

Before leaving

Collect your end of service dues and gratuity
Collect your property's security deposit
Transfer your money to your home country
Visit the bank and close your bank account
Make sure RP is cancelled by the employer
Download the Leaving Qatar Checklist in PDF
Leaving Qatar Without Cancelling RP
If you leave Qatar without cancelling RP (Residence Permit) you may face difficulties in the future. It is possible that your ID card is still active and could be used for fraudulent purposes. In the event that you return to Qatar on another employment visa, your new employer will not be able to apply for a new visa as your old visa remains valid.
Leaving Qatar Without Closing Bank Account
As long as you don't have credit cards or bank loans to settle, leaving Qatar without closing account won't cause any problems. The bank would automatically suspend your account if it remains inactive for several months.
However, leaving a bank loan unpaid can lead to legal action or difficulty obtaining credit in the future. Furthermore, leaving Qatar without closing credit cards can be dangerous, since the card fees and interest (if any balance is unpaid) can accumulate over time. In both these scenarios, the bank may initiate legal action against you and you could even be arrested the next time you enter the country.
It is always a good idea to close your loans and credit cards and take a clearance letter from the bank before leaving.
READ NEXT: How To Calculate End of Service Gratuity
---
Frequently Asked Questions on Leaving Qatar
---
How many days can I stay in Qatar after my RP is cancelled?
Once your RP is cancelled you have a grace period of 30 days to leave Qatar.
Should my family leave Qatar before my RP is cancelled?
No, you can travel together with your family. However, your family's RP should be cancelled before yours can be cancelled.
What should I do if my employer refuses to pay by gratuity?
---
Related Articles
Copyright © DohaGuides.com – Unauthorized reproduction of this article in any language is prohibited.
---