Coming home to a loyal pet like a dog or cat is one of the best feelings in the world. For most pet owners, pets are like family members who offer unconditional love and company. Pet owners would naturally want to take their pets when they move to a new country like Qatar.
Travelling with pets can be stressful, but if you are prepared and equipped with the right information, this can be a breeze. Here are the important things you need to know and a step-by-step guide on how to bring pets to Qatar.
Are Pets Allowed in Qatar?
Most pets like dogs and cats are welcome in Qatar as long as they are in good health and accompanied by a health certificate.
Indeed, pet ownership in Qatar is not as common as in the West, but there are many pet owners in Qatar. You can rest assured that finding veterinary clinics or other services for your pets in Doha won't be difficult.
Dogs Banned in Qatar
Before planning to bring pets to Qatar, you should know about certain breeds of dogs that are banned in Qatar. Dogs of the following breeds (list in alphabetical order) are not allowed to be imported to Qatar:
Afghan Hound
American Staffordshire Terrier
Boerboel.Boston Terrier
Boxer
Bull Terrier
Bulldog
Chinese Shar-Pei
Doberman
Great Dane
Japanese Akita
Neapolitan Mastiff
Rottweiler
Staffordshire Bull Terrier
Requirements To Bring Pets To Qatar
The following are the requirements for importing a pet to Qatar:
1. Microchip
First, your pet must be microchipped with an ISO-compliant (ISO 11784/11785) chip. The microchip must be scanned after implantation, and the number must be recorded correctly on all your pet's documents, including vaccination records. You would also need a letter or certificate with the microchip details.
2. Vaccination Records
It is important to have your pet's rabies vaccination up-to-date at least 30 days before entering the country. You should also obtain a Rabies Serology Certificate, indicating the pet has passed the RNATT (Rabies Neutralizing Antibody Titre Test) from a recognized laboratory.
All dogs travelling to Qatar must be vaccinated with DHLPP (Distemper, Hepatitis, Leptospirosis, Parainfluenza, and Parvovirus).
In the case of cats, they should also be vaccinated with FVRCP (Feline Viral Rhinotracheitis, Calicivirus, and Panleukopenia) or Fel O Vax.
| | |
| --- | --- |
| Dogs | Rabies + DHLPP (Distemper, Hepatitis, Leptospirosis, Parainfluenza, and Parvovirus) |
| Cats | Rabies + FVRCP (Feline Viral Rhinotracheitis, Calicivirus, and Panleukopenia) or Fel O Vax. |
All vaccination should be done within the last 12 months or a minimum of 30 days before arrival.
3. International Health Certificate
You need to ask your veterinarian to issue you an International Certificate of Good Health. This certificate is called APHIS Form 7001 in the US.
This certificate must be issued or certified by a government body and should be in the English language.
It must be issued within ten days of departure and issued separately from the passport pages.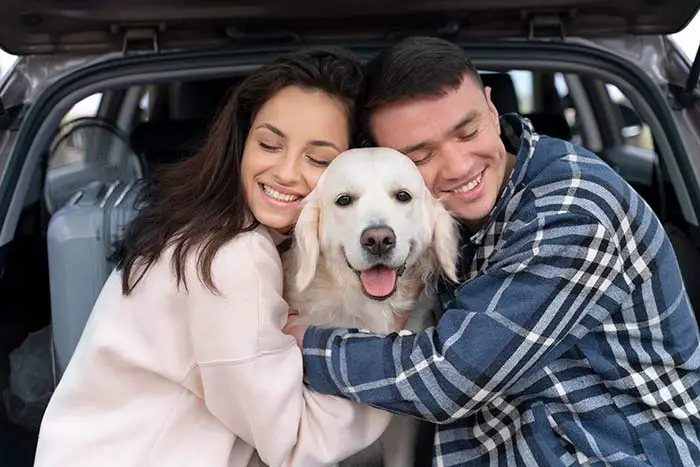 4. Import Permit (From Qatar)
Before importing the pet to Qatar, you must obtain an Import Permit from the Livestock Department at Qatar's Ministry of Municipality and Environment (MME). Note that import permits are only available to pets who are over four months old.
The application must be accompanied by supporting documentation, which includes proof of vaccination against rabies, and laboratory reports for rabies titre tests. The pet's microchip number should be clearly visible on all supporting documentation.
How To Apply For Pets Import Permit Online
Choose "Health Certificate Service" as the user login type, then enter the required details and click "Login".
Complete the online form by entering all the required information.
Here are the documents you need to attach:

A copy of the vaccination card for your pet
A copy of an antibody test for rabies from an internationally accredited laboratory
Copy of Qatari health card in case of return of dog or cat residing in the country

Click on "Send".
You will receive updates about your request by email.
You can also submit the import certificate application in person or through someone else as explained below:
How To Apply For Pets Import Permit Offline
Visit the Customer Service Office at the Municipality or Government Services Complexes.
Provide a copy and an original of the customer's and the applicant's Qatar ID card.
You must also submit the other documents mentioned above.
Sign the service terms and conditions.
The permit is normally issued in one working day and is valid for 30 days.
For enquiries, you can call (974) 44261656 or 44263639.
Documents Required To Import Pets
The following documents are required to import your pets:
Pet owner's Passport copy and QID / Visa
Microchip details (date placed, location, number)
Vaccination Records
Rabies Serology Certificate (Titer Test Result)
International Health Certificate
Import Permit from Qatar officials
A Letter of Intent signed by the owner would be required for cargo clearance.
Air Travel With Pets
With most airlines, pets can be checked in as baggage or air cargo, with one pet per person allowed. You must transport your pet in a carrier/kennel approved by the International Air Transport Association (IATA).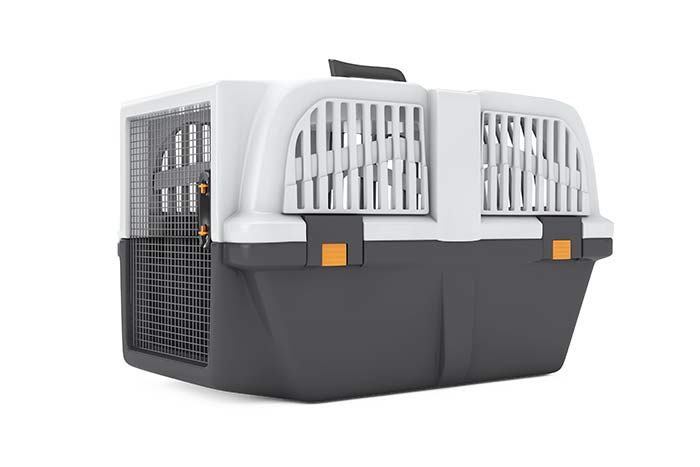 Pets are allowed entry to Qatar via Hamad International Airport in Doha. Qatar Airways accepts domestic animals as checked baggage as long as they are in good health and meet all transport requirements. For more details, check the Qatar Airways page on travelling with pets.
If you decide to bring pets to Qatar, you should confirm the breed with your vet and contact the airline beforehand. Some airlines allow smaller pets to be carried onboard. You need to check this with your airline in advance.
You need to check in your pet at the baggage check-in area and pay the excess baggage fees at the airport. If your pet is transported as cargo, the airline authorities will take care of the pet.
Professional Pet Relocation Companies
Because of the complexity of the paperwork and the strict biosecurity rules, using the services a professional pet relocation company is highly recommended.
They can help apply for an import permit on your behalf and even pick up and deliver from the airport. You may need to start contacting them well in advance and discussing quotes with multiple providers.
Here are some of the pet relocation specialists in Doha:
Requirements For Other Pets
In addition to the above requirements, other conditions apply to specific types of pets, such as birds, rabbits, fish, rodents, and invertebrates. To enter Qatar, these pets must also have an import permit and health certificate. Please contact a pet relocation company for more details.
Tips For Pet Owners in Qatar
Before renting an apartment in Qatar, check with your landlord if pets are allowed in the building.
Generally, dogs are not allowed in public places, including most parks and the Corniche.
Some beaches allow dogs, but they must be leashed at all times.
Animals other than assistance dogs are not allowed on Doha Metro and Lusail Tram network, even if they're in cages.
Stray cats are plenty in Qatar, but stray dogs are very rare. The Police and Animal Resources are authorized to catch and handle stray dogs. Do not let your pets leave your home without someone accompanying them.
It is recommended that pet owners identify their pets with tags and microchips.
---
Frequently Asked Questions
---
How many pets can I bring to Qatar?
Qatar currently has a one pet per person policy for imports.
Is there mandatory quarantine for pets imported to Qatar?
Qatar does not have mandatory quarantine for pets that meet the health requirements. Your pet may face quarantine if it doesn't meet the health standards.
Can I take pets to Qatar as a tourist?
No, you need a residence visa in Qatar to obtain an import permit for pets.
---
Related Articles:
Copyright © DohaGuides.com – Full or partial reproduction of this article in any language is prohibited.
---