Moving to a new city can be an overwhelming task. The first and foremost step after landing will be to find a place to live and set it up. If your employer does not provide you with accommodation, then it is up to you to search for it and fix the deal.
This article explains some of the important things you should know before you rent an apartment in Doha – like types of accommodation, how to find them, tenancy contract, rent payment etc.
Different Types of Accommodation
Qatar's housing landscape is made up of houses (villas) and apartments (flats). The majority of expatriates in Qatar rent villas or apartments (flats), as opposed to buying them, although expatriates can buy property in demarcated areas if they have the means and desire to do so.
Apartments and Villas are available in three kinds: unfurnished, semi-furnished and full furnished.
Unfurnished Apartments
Unfurnished housing has levels of variation. Most unfurnished dwellings do not include major appliances, carpets or curtain rods. In addition, most older spaces do not include closet space, kitchen cupboards or bathroom storage.
It is always a good idea to ask the vacating tenant if they are willing to sell you any of their furnishings. This will spare you the time and expense of purchasing and installing new items.
Whilst interviewing the former tenant or prospective neighbour, confirm an approximate cost for utilities and the landlord's efficiency in handling minor or major problems with the property.
Semi-Furnished Apartments
Semi-furnished apartments are equipped with the basics, perhaps simple appliances, air-conditioning, and all utilities set up.
Fully Furnished Apartments
Fully furnished apartments are equipped with all the necessary furniture and kitchen equipment. Some apartments even provide kitchen utensils and bed linen. If you are only planning to stay for one or two years in Doha, fully furnished apartments will save you time and money.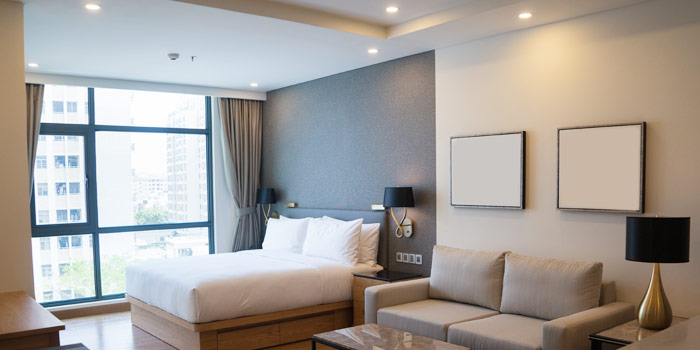 Property Rents in Doha Qatar
The price of accommodation in Doha is increasing at the moment due to the economic boom. The government is working on a new system to help ensure that inflation stabilizes and hopefully decreases.
Below is a table that can give you some idea of the rental rates for apartments in Doha.
Type of Apartment
Furnished
Studio
(QAR)
1 BHK
(QAR)
2 BHK
(QAR)
3 BHK
(QAR)
Within Doha
Semi
3000
4000
5000
6000
Within Doha
Full
4000
5000
6000
7000
Luxury Area
Semi
7000
8500
10000
11500
Luxury Area
Full
8500
10000
11500
13000
Outside Doha
Semi
2500
3000
3500
4000
Outside Doha
Full
3000
3500
4000
4500
Rates for unfurnished 3 BHK villas range between QAR 10,000 to QAR 15,000 in regular areas and between QAR 20,000 to QAR 30,000 in posh areas. It is not uncommon to find huge villas with 7 or 9 bedrooms.
As you can see, rent is not very cheap, however, you can always search for cheaper accommodation outside of Doha and find accommodation depending on your budget.
How To Rent An Apartment in Doha
There are two options to search for a villa or apartment to rent in Qatar – either using a real estate agent or renting directly.
Real Estate agents act as liaisons between the landlord and the tenant, offering administrative services (including rental negotiations and drawing up of contracts) in exchange for a commission. In Qatar, the average commission is 5% of the annual rent. Often this is half month rent or one month rent.
There are also property management companies that rent out the property on behalf of the landlord and take care of all amenities. Here are some of the most popular property management companies in Qatar:
If you don't want to go down the estate agent route, you can search for an apartment or villa privately. Private rentals are best sought out in the classified sections of Qatar's English-language newspapers or real estate portals. Here are some of the popular classifieds pages:
Another option is to identify the area you want to live in and contact the management of the apartment building or villa in question to make enquiries about availability and upcoming vacancies.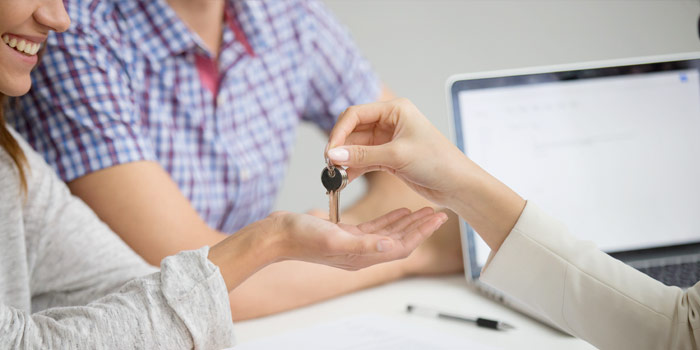 Documents Needed To Rent A Property
A copy of your passport
A copy of your Qatar ID
Proof of employment (this is often not required)
Post-dated cheques for rent
Security cheque
Tenancy Contract
All tenancy contracts are drawn up in English and Arabic. If you are only presented with an Arabic contract, you are well within your rights to ask for a translation. Take your time to have the translation verified by a trusted party as the Arabic version of the contract is the only one considered binding by the courts.
Contracts are usually drawn up for a year and are renewable on an annual basis. Once the contract has been signed, the landlord has 30 days to register it with the Municipality, along with a registration fee of 1% of the annual rent.
We recommend that you review your rental contract thoroughly, paying particular attention to the terms and clauses outlined below.
The rental fee and its payment terms
Any terms relating to a deposit
Duration of the contract, including the start date and finish date
Any notice periods and related conditions
The landlord's liabilities and responsibilities (i.e. are utility bills covered, what maintenance and repair issues will the landlord take care of, etc.)
Any restrictions that the tenant must abide by (i.e. no pets or smoking in the house, noise restrictions, etc.)
If the apartment or villa you are renting is furnished, you should insist on an inventory of all items to be included as an appendix to the contract
Rent Payment
In Qatar, rents are mostly paid on a monthly basis. Be it through agents or privately, most tenancy contracts require post-dated cheques for the contract period. Usually, these are 12 post-dated cheques for a year.
Security Deposit
Most properties in Qatar require a security deposit of about one month's rent. This amount is generally fully refundable provided there isn't any damage to the property and the tenant hasn't lapsed on any payments for the duration of the contract.
Rental Disputes
In the event that you have a dispute with your landlord, the matter needs to be presented to the Rental Dispute Settlement Committee, which is located next to Rawdat Al Khail Park, in Muntazah, off C Ring Road.
---
FAQ on Renting Apartments in Doha
---
What are the documents required to rent an apartment in Doha?
To rent an apartment in Doha you would need copies of your passport and Qatar ID, post-dated cheques for rent and a security cheque.
What are the types of accommodation available in Qatar?
Qatar's housing landscape is made up of villas and apartments. They can be unfurnished, semi furnished or fully furnished.
How long are rental contacts in Qatar?
Contracts are usually drawn up for a year and are renewable on an annual basis.
Can I break a tenancy contract during the contract period?
If you break a tenancy contract during the contract period, the landlord may ask you for a penalty depending on your tenancy contract.
Can I buy property in Qatar?
Foreigners are allowed to obtain freehold ownership in specific areas in Qatar – such as The Pearl, West Bay Lagoon, Lusail and Al Khor.
---
You May Also Like:
Copyright © DohaGuides.com – Unauthorized reproduction of this article in any language is prohibited.
---