Doha Guides Team regularly reviews this article to ensure the content is up-to-date and accurate. The last editorial review and update were on 10 October 2023.
Qatar has a visa scheme that offers a 30-day visa-on-arrival for residents of GCC countries (Bahrain, Kuwait, Oman, Saudi Arabia, and the UAE) subject to certain eligibility conditions.
In addition to this, recently Qatar's Hayya portal has been updated with a special visa category for GCC residents. Expatriates who hold valid residency permits in any GCC country can now apply for a GCC Resident Visa (A2) through the Hayya portal.
This article explains the step-by-step process to apply, eligibility conditions, list of professions, visa fees, duration of stay and answers frequently asked questions about Qatar Visa For GCC Residents. We will explain in detail both visa on arrival as well as GCC Resident Visa (A2)
Visa On Arrival or Hayya Visa?
If you are a GCC resident who meets the eligibility conditions for a visa on arrival to Qatar, you can travel without a pre-approved visa. The eligibility conditions are explained in this article.
If you are not sure about your eligibility or do not want to take the risk of entry refusal, you can apply for a GCC Resident Visa (A2) through the Hayya portal. The application process is explained in this article.
The visa fee is the same in both cases. However note that online applications may take a few days for approval, especially during events such as Expo 2023 Doha.
Part 1: Qatar Visa On Arrival For GCC Residents
GCC Residents can obtain a 30-day single entry on-arrival visa to Qatar. The visa costs QR 100 and can be extended if needed, allowing for flexibility in travel plans.
Requirements For GCC Residents Visa On Arrival
To be eligible for this visa, applicants must meet the following conditions:
Valid Passport: Your passport should have a minimum validity of six months from the date of your intended arrival in the country.
Valid Residence Card: Your GCC residence card should have a minimum validity of three months from the date of your intended arrival in the country.
Approved Profession: To be eligible for this visa, your profession on the residence card must be one of the approved professions listed, which includes 206 different professions (the list is given below).
Confirmed Round-Trip Ticket: You will need to provide evidence of a confirmed round-trip airline ticket. This ensures that you have a clear plan for your arrival and departure from the country. This requirement can be waived off in case of coming by land border.
Accommodation Confirmation: You should either show proof of a hotel reservation within the country for the entire duration of your visit or provide a valid address of a friend or relative where you will be staying during your visit. This requirement ensures that you have a place to stay during your trip.
Health Insurance: It is mandatory to have a visitor's health insurance from one of the insurance companies accredited by the Ministry of Public Health. This is important to ensure that you have access to medical care in case of unexpected health issues during your stay.
If travelling by air, your airline may require that you travel from your country of residence (the GCC country where you are based).
List of Professions Eligible
Below is the list of professions that are eligible for GCC Residents Visa On Arrival.
| | | |
| --- | --- | --- |
| Accountant/Auditor | Accounts Manager | Administration Coordinator |
| Administrative Manager | Administrative Researcher | Agriculture Specialist |
| Air Controller | Air Host | Air Transport Manager |
| Aircraft Landing Controller | Aircraft Maintenance Technician | All Types of Consultants |
| Aircraft Takeoff Controller | Aircraft Technician | Diplomats (Members of Diplomatic Corps) |
| Aquatic Specialist | Archaeological Director | Archaeological Prospector |
| Archaeological Researcher | Architectural Draftsman | Army Officer |
| Artist (Actor, Musician, Composer, Poet, Painter, Singer, etc.) | Assistant Engineer (All Specializations) | Assistant General Manager |
| Assistant Pharmacist | Astronomer | Auditor Accounts |
| Author | Aviation Guide | Aviation Technician |
| Aviation Trainer | Bank Manager | Bank Official |
| Banker | Banking Business Manager | Breeding Specialist (Animals/Birds/Bees) |
| Broadcasting Manager | Business Lady | Business Man |
| Captain | Captain of Ship/Cruise/Carrier/Steamship | Career Counselor |
| Chemist (All Specializations) | Chief Justice | Cinema Cameraman |
| Cinema Director | Cinema/Television Producer | Co-Pilot |
| College Dean | Commercial Broker | Commercial Manager/Business Director |
| Company/Factory Manager | Computer Programmer | Consultant (All Types) |
| Control Equipment Technician | Cooperative Society Manager | Correspondent (Newspaper/Radio/TV) |
| Cruise Ship Guide | Customs Clearer | Customs Specialist |
| Dental Technician (Fixing) | Diplomat (Members of Diplomatic Corps) | Director |
| ECG Technician | Economic Analyst | Electrical Manager |
| Engineer (All Specializations) | Executive Manager/Director | Executive Secretary |
| Farm Manager | Finance Manager | Financial/Economics Expert |
| Food Controller | Foodstuff Technician | Gardening Specialist |
| General Physician | General Professional Trainer (Industrial/Agricultural/Commercial) | General Supervisor |
| Geologist | Geology Technician | Golden Residency Holder |
| Ground Attendant | Head (All Types) | Head of Prosecution |
| Horse Breeding/Equine Technician | Hospital Manager | Hotel Manager |
| Housewife | Husband/Wife/Son/Daughter/Mother/Father (GCC Citizen) | Information Systems Expert |
| Institute Manager | Insurance Manager | Interior Designer |
| Investment Manager | Investor | Jeweler |
| Journalist | Judge | Lab Specialist |
| Lab Technician | Laboratory Manager | Land Transport Manager |
| Law Expert | Lawyer/Advocate | Lecturer |
| Legal Researcher | Library Manager | Maintenance Manager |
| Male/Female Nurse | Manager (All Types) | Manager/Director of Any Government Departments/Companies |
| Marine Traffic Controller | Marine Transport Manager | Maritime Controller |
The list is taken from the Ministry of Interior website (Reference Source). We have sorted the list in alphabetical order for your reference.
As the rules are subject to change without announcement, we suggest that you double-check with the Qatar Government Helpline at +974-44069999 to confirm your profession's eligibility.
---
Part 2: Hayya Visa For GCC Residents
As per the announcement made in April 2023, residents of GCC countries and those accompanying them can apply for a 30-day visa to Qatar through the Hayya portal.
Eligibility Conditions
Qatar Visa For GCC Residents (A2) will only be issued if you meet all the below conditions:
Your passport should be valid for at least three months from the date of entry. 
Your residence permit should be valid for at least three months from the date of entry. 
You should have a return ticket if coming by air. This can be waived off if coming by land border.
You should have confirmed accommodation. This can be "Family and Friends Hosting" or "Other Accommodation" (hotel booking or rented apartment).
You should travel from your country of residence.
The visitor should have health insurance (as per the MOPH guidelines).
GCC Residents Visa Fees
The cost of the GCC Residents Visit Visa is QAR 100 (USD 27).
Fee payment should be made using a credit or debit card.
The fine for overstaying is QAR 200 (USD 55) per day.
What is the refund policy?
The entry visa fee is paid after your visa is approved. The fees are non-refundable regardless of your travel status or arrangements.
Visa Validity
The visa is valid for 30 days. This can be extended for two more months by paying QR 200 per month.
How To Apply For GCC Resident Visa Through Hayya Portal
The following are the steps to apply for a GCC Resident Visa through the Hayya Portal:
Step 1: Go to the Hayya Portal
The website address is: www.hayya.qa
Step 2: Click on "Apply For Hayya"
The button is available in the centre of the page.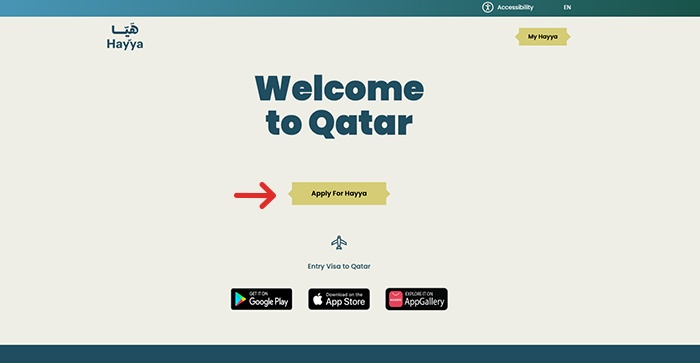 Step 3: Sign up and login
If this is the first time you are using the Hayya portal, click on "Sign Up" and create an account using your email ID. You will have to enter the verification code received in your email.
Once your account has been created, log in using your email and password.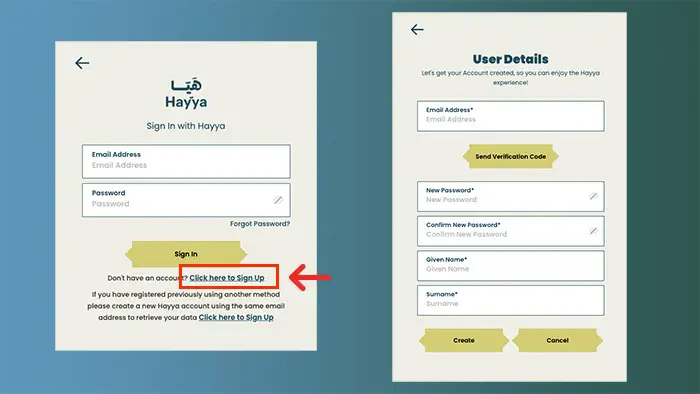 Step 4: Click on "Apply For Hayya"
Once again you will have to click on the "Apply For Hayya" button in the center of the page.
Step 5: Select Category of Visit
You need to select the "GCC Resident Visa (A2)" category from the drop-down menu.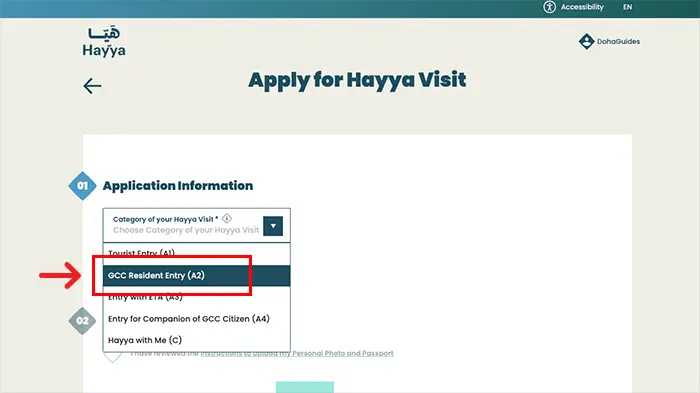 Step 6: Select the Purpose of the Visit
You can select from leisure, sports events, business meetings, wedding parties, shopping, medical care, heritage tourism, friend visits, convention participation, event participation etc. You can also select "Others" and specify the purpose.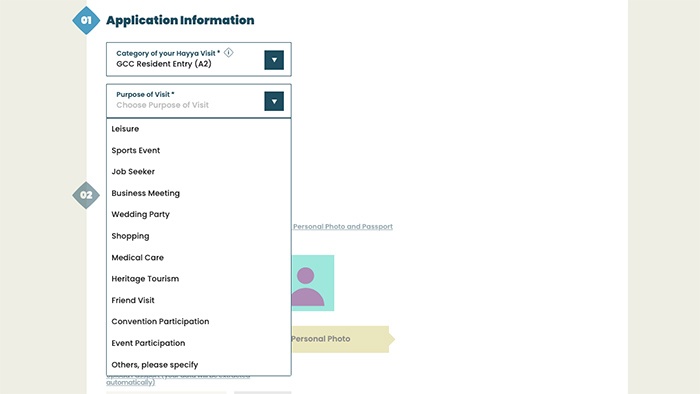 Step 7: Upload Your Photo
Select "I have reviewed the instructions to upload my Personal Photo and Passport".
Click on "Browse Personal Photo".
Make sure the photo meets specifications such as light background, sharpness etc.

Step 8: Upload Passport
Click on "Browse for first page".
Upload only the first page of the passport.
Crop it in such a way that the machine-readable zone (MRZ) is clear.
Click on "Save".
Your data will be extracted automatically. If your data is unreadable, you can enter it manually.
Click on "Validate User".
If the "Validate User" option is inactive after automatic data extraction, select "Passport Type" as normal.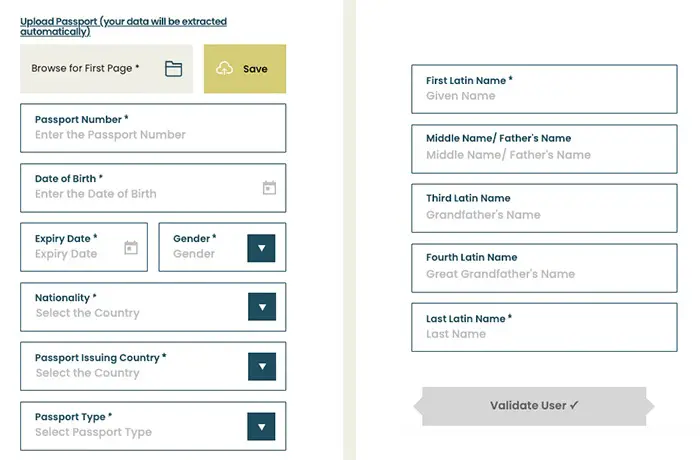 The first name and last name are mandatory requirements. Middle name, third Latin name, and fourth Latin name are optional. If you do not have your last name on the passport, you can add your father's name as your last name and upload the last page of the passport along with the first page (to verify your father's name).
The Hayya platform may amend your application data so that it matches the information on your official identity document. This is to fit the Hayya platform identity document format.
Step 9: Enter Residency Information
Select country of birth
Select your country of residence (any GCC country)
Declare if you have a previous nationality. If you have, select the country.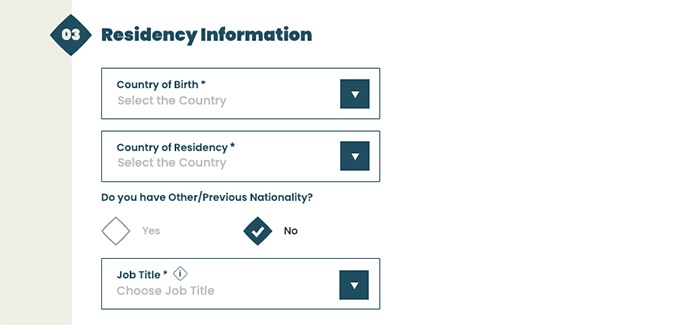 Step 10: Select the Job Title
Select your job title from the available list of professions. If your title is not listed, select "Others" and enter the job title manually.
Note: If the job title does not match the title on your Residency Permit, you will not be allowed entry to Qatar.
Step 11: Upload GCC Resident Permit
Make sure to upload a clear copy of your resident permit with the profession listed. Click on "Save".
Since Saudi ID doesn't have an expiry date, Saudi residents can upload Muqeem documents with an expiry.
Step 12: Enter Accommodation Details
Next, you have to select an accommodation type.
If you are selecting "Family and Friends hosting", your details should have already been added by your host in Qatar. Otherwise, you will see an error. Here is our guide on how to register guests on Hayya.
If you are staying in a hotel or rented apartment, you can upload the details on the "Upload Other Platform Booking" on the Hayya portal. In this case, select "Other Accommodation" and enter the accommodation name.
Step 13: Enter Contact Information
In the last step, enter your phone number and emergency contact details.
Finally, click on "Review & Submit".
Step 14: Pay the Visa Fee
Once your application has been reviewed and approved, you will receive an email with a payment link.
The visa fee of QR 100 should be paid using a credit/debit card. Normally Visa or Mastercard are accepted.
Hayya Entry Permit
After the payment is completed, you will receive a Hayya Entry Permit by email. Hayya Entry Permit for GCC Resident Visa is valid for 90 days from the date of issue.
After entry, you can stay in Qatar for 30 days, and extend for 60 more days, if required.
Documents Checklist For Travel
During travel, the following documents are required:
Passport
Hayya Entry Permit
GCC Residence Card
Return Flight Tickets (not required for land border)
Accommodation Details (Host invitation & Qatar ID or Hotel booking)
Health Insurance
Hayya Visa will allow you to use the e-gates at the Hamad International Airport as well as access the fast-track lane entry at the Abu Samra border.
Visa For Accompanying Family
The GCC Residents Visa is also available to your accompanying family members. The accompanying person (under GCC Resident's sponsorship) should make a separate application. They can select Housewife or Son/Daughter as their profession.
Their passport and residence permit should also meet the minimum validity required.
If the dependent is not a GCC resident, a separate Tourist Entry (A1) application must be submitted.
In addition, Qatar has a free visa-on-arrival facility for citizens of more than 90 countries. You can read more about it here: Qatar Visa on Arrival: Complete Guide.
Travelling To Qatar
Make your trip to Qatar unforgettable! Check the
latest offers from Qatar Airways
, Qatar's 5-star airline, rated as
one of the best in the world
. With its reputation for luxury, comfort, and a wide-reaching global network, booking with Qatar Airways ensures an extraordinary travel experience.
Hayya Customer Support
Hayya Contact Center can be contacted by calling 2022 from within Qatar, and +974 4441 2022 from outside of Qatar, or by sending an email to [email protected].
Here is a video explaining the above steps:
READ NEXT: How To Host Family and Friends on Hayya Portal
---
FAQ on Qatar GCC Residents' Visa
---
Can GCC residents get a Qatar visa?
Yes, If you are a resident of any GCC country (Bahrain, Kuwait, Oman, Saudi Arabia, or UAE), you can apply for a GCC Resident Entry Visa.
What are the conditions for getting a GCC Resident visa in Qatar?
The visa will only be issued if your residence permit and passport are valid for at least six months and if your profession appears on the eligible list.
How much is the cost of a GCC Resident Visa to Qatar?
A single-entry visa to Qatar can be obtained for a fee of QAR 100. The fee is payable by credit or debit card.
How long is the GCC Residents Visa issued?
A GCC resident visa to Qatar is a single entry visa valid for 30 days.
Do GCC citizens need visas to enter Qatar?
Citizens of the GCC countries (Bahrain, Kuwait, Oman, Saudi Arabia, and UAE) do not require a visa to enter Qatar.
Is my profession eligible to apply for a GCC Entry Visa?
Once you start the application process, you will be able to select your profession from the menu. The job title you will select from the menu must be identical to the job title on your Residency.
Can I bring along dependents with GCC Resident Entry?
Yes, you can add your dependent to your application. They must also be GCC residents. If the dependent is not a GCC resident, then a separate Tourist Entry (A1) application must be submitted.
Is an on-arrival visa still applicable to me if I am a GCC resident?
Yes. On-arrival visas are still available for GCC residents.
Can I bring along my spouse with GCC Resident Entry?
Each GCC Resident applicant needs to have a separate visa. If you wish to bring along your spouse, please have them apply as well.
---
Related Articles:
Copyright © DohaGuides.com – Unauthorized reproduction of this article in any language is prohibited. The information provided on this website is intended for general guidance and informational purposes only. It should not be considered a substitute for professional advice, and travellers are encouraged to verify visa requirements and travel advisories through official government sources before making any travel arrangements.
---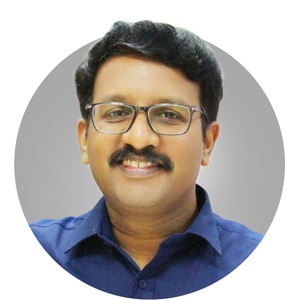 Aneesh, the Founder & Editor of DG Pixels, holds a Master's Degree in Communication & Journalism, and has two decades of experience living in the Middle East. Since 2014, he and his team have been sharing helpful content on travel, visa rules, and expatriate affairs.