Doha Guides Team regularly reviews this article to ensure the content is up-to-date and accurate. The last editorial review and update were on 10 October 2023.
Are you planning to visit Qatar for leisure or tourism? In that case, you may need a tourist visa before entering the country. Fortunately, applying for a Qatar tourist visa has become easier than ever with the Hayya platform relaunch in April 2023.
In this article, we will guide you through the step-by-step process of applying for a Qatar tourist visa online using the Hayya platform. We will also explain the eligibility requirements, application procedure, visa cost, and other frequently asked questions about the Qatar Tourist Visa.
Qatar Tourist Visa Updates
OCTOBER 2023 UPDATE
Recently many applicants have reported
delays in Hayya Tourist visa approvals
. Many of them have been waiting for 2-3 weeks. We suggest that you do not make travel arrangements until the visa is approved. For follow-up, you can contact Hayya Support at
[email protected]
or
(+974) 4441 2022
.
Other Recent Updates
Recently, many visitors were able to successfully renew their Hayya Tourist Visa (A1) for an additional 30 days. This can be done on the Ministry of Interior website, similar to the online extension for Visa On Arrival. We have explained the renewal process in this article.
The Tourist Visa Entry Permit is now valid for 90 days from the date of issue (earlier it was 30 days). This means once your visa is approved, you have 90 days to enter Qatar. If you are planning to travel in the next 3 months it is a good idea to apply now (especially considering the delay in approvals).
It is recommended that you do not book your flight tickets until your visa is fully approved.
Earlier Visit Qatar website had lists of countries exempt from Tourist Visa fees and accommodation requirements. The lists have been removed now, which means you may have to pay the visa fees.
Qatar Tourist Visa Eligibility Requirements
Qatar Tourist Visa is available to nationals of all countries, except GCC citizens, who can avail of visa-free entry to Qatar.
The visitor's passport should be valid for at least three months from the date of entry. 
If arriving by air, the visitor should have a return ticket.
The visitor should have confirmed accommodation. This can be "Family and Friends Hosting" or "Other Accommodation" (hotel booking or rented apartment).
The visitor should have health insurance (as per MOPH guidelines) if staying for more than 30 days. This need not be purchased during the application stage.
Please note that nationals of more than 90 countries are eligible for visa-free entry to Qatar.
Qatar Tourist Visa Cost
Qatar Tourist Visa costs QAR 100 (USD 27) per visitor.
Qatar Tourist Visa Validity
The Tourist Visa you receive through the Hayya platform is valid for 30 days from entry date. Many visitors were able to renew it for 30 more days after entering Qatar.
Entry Permits are valid for 90 days from the date of issue so visitors must enter Qatar within those days.
---
How To Apply For Qatar Tourist Visa Online
If you are interested in applying for a Tourist Visa through the Hayya Portal, follow these steps:
Step 1: Visit the Hayya Portal
Go to the website address: www.hayya.qa
Step 2: Click on "My Hayya"
This is located on the top right of the page. Alternatively, you can click on "Apply for Hayya" in the centre of the page.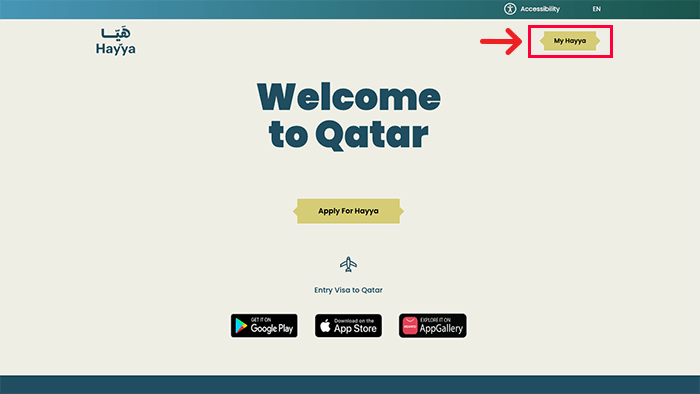 Step 3: Sign Up and Login
If you are a first-time user of the Hayya portal, click on "Sign Up" and create an account using your email address. You will be required to enter a verification code sent to your email.
Once you have created an account, login using your email and password.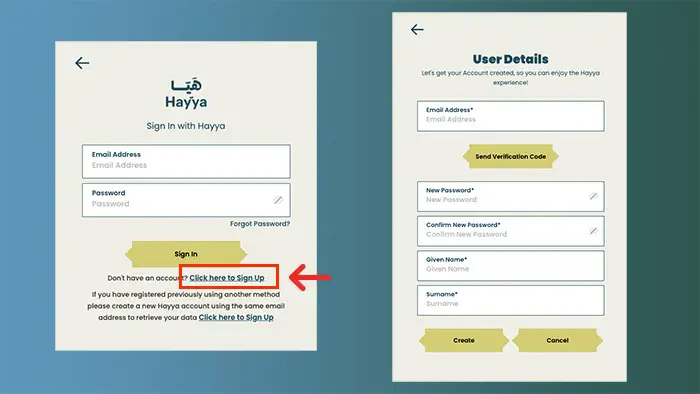 Step 4: Click on "Apply for Hayya"
You can find this button in the centre of the page.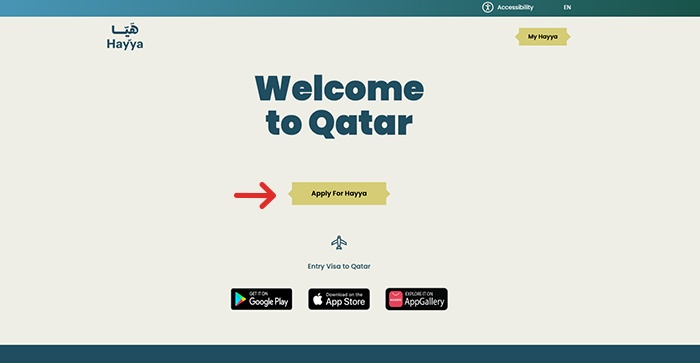 Step 5: Select Hayya Visit Category
Choose the "Tourist Visa (A1)" category from the drop-down menu.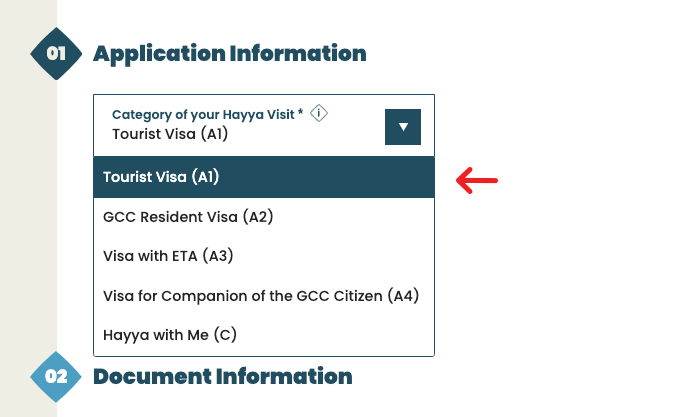 Step 6: Select Visit Purpose
You can choose from a range of purposes including leisure, sports events, business meetings, weddings, shopping, medical care, cultural tourism, visiting friends, Expo 2023 Doha, participating in conventions and events, or select "Others" and specify the purpose.
Step 7: Upload Your Photo
Select "I have reviewed the instructions to upload my Personal Photo and Passport". Then, click on "Browse Personal Photo".
Ensure that the photo meets the requirements such as a light background and sharpness.

Step 8: Upload Your Passport
Click on "Browse for first page" and upload only the first page of your passport. Crop it so that the machine-readable zone (MRZ) is clear. Finally, click on "Save".
Your data will be extracted automatically. If the data is unreadable, you can enter it manually.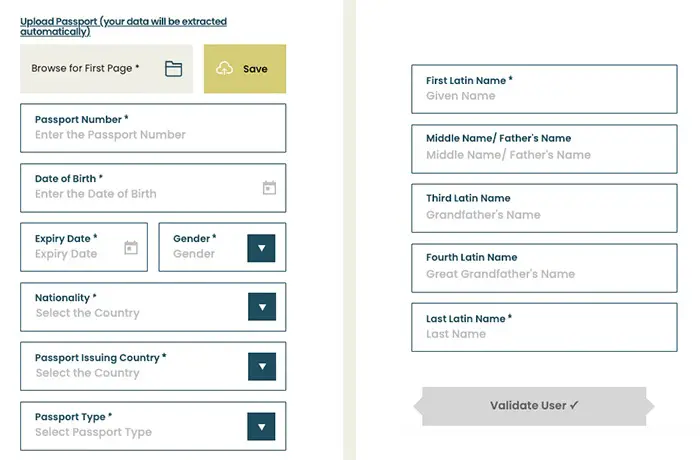 Click on "Validate User". If the "Validate User" option is inactive after automatic data extraction, select "Passport Type" as "Normal".
The first and last names are mandatory requirements. Middle names, third Latin names, and fourth Latin names are optional. If your last name is not on your passport, you can add your father's name as your last name. In that case, you should upload the last page of the passport along with the first page (to verify your father's name).
Step 9: Provide Your Residency Information
Select your country of birth and your country of residence. Declare if you have a previous nationality. If you have, select the country.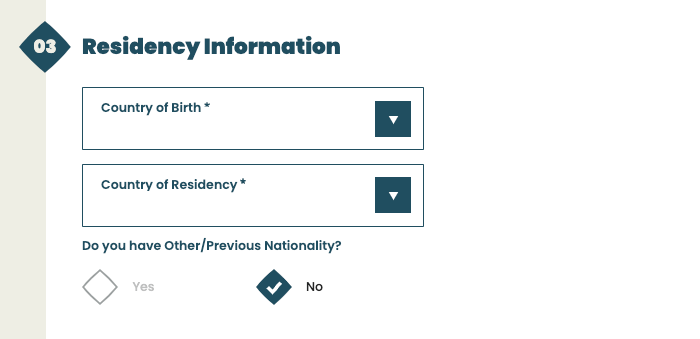 Step 10: Select Your Accommodation Type
If you are staying with family or friends, your details should have already been added by your host in Qatar. Here is how Qatar residents can invite to host Hayya visitors.
Otherwise, you can select "Other Accommodation" and enter the accommodation name.

Step 11: Enter Your Contact Information
Enter your phone number and emergency contact details. Finally, click on "Review & Submit".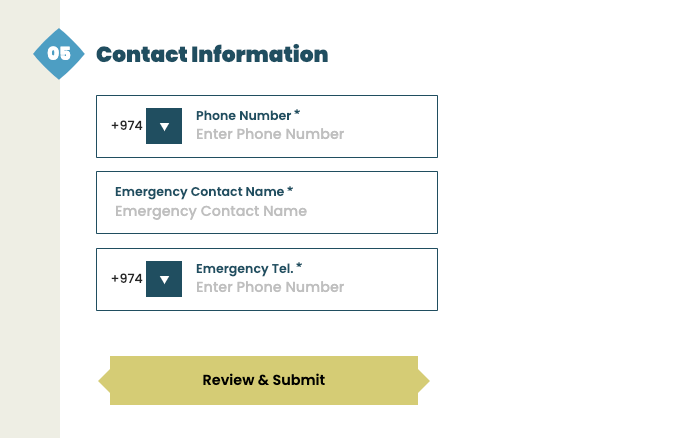 Step 12: Pay the Visa Fee
Once your application has been reviewed and approved, you will receive an email with a payment link. The visa fee of QR 100 should be paid using a credit/debit card. Visa or Mastercard are usually accepted.
Once the visa application is processed, the Hayya Entry Permit will be sent to your email. You can also access your Entry Permit by downloading the "Hayya To Qatar" mobile app.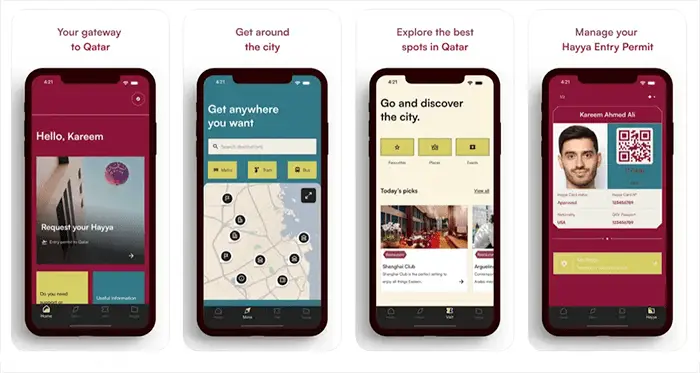 Hayya Tourist Visa Processing Time
Until September 2023, the average approval time was less than a week. However, as of October 2023, there is a delay in processing of Hayya Tourist Visa. Several applicants have been waiting for 2-3 weeks.
The reason could be the high number of applications during Expo 2023. If you have applied, you can contact Hayya Support at [email protected] or (+974) 4441 2022.
Additional information
The passport should be valid for at least three (3) months from the date of entry in Qatar.
Since the initial visa is issued for 30 days, your return flight ticket should be within 30 days of entry, even if you plan to extend your stay. As the visa extension is conditional, your airline may not allow you to board. You can book a ticket with minimal or zero change fees.
For each adult family member, a separate application is required.
You can add children as dependents to your Hayya account, but all details should be filled in. You can also apply separately for children.
Visa holders are not allowed to work in Qatar during their stay.
Documents Needed For Travel Using Tourist Visa
While travelling using the Hayya Tourist Visa, you will need the following:
| | | |
| --- | --- | --- |
| 1 | Passport | Valid for a minimum of 3 months from entry. |
| 2 | Hayya Entry Permit | You will receive this once your visa is approved. |
| 3 | Return Flight Tickets | Airlines require that return tickets should be within 30 days. |
| 4 | Accommodation Details | Clear address in Qatar. Invitation email and host details if "host family and friends" option. Booking details if hotel. |
| 5 | Visitor's Health Insurance | Recommended. Only mandatory if planning to stay for more than 30 days. |
Currently, COVID-19 vaccination and PCR testing are not required for visitors to Qatar.
Travelling To Qatar
Make your trip to Qatar unforgettable! Check the
latest offers from Qatar Airways
, Qatar's 5-star airline, rated as
one of the best in the world
. With its reputation for luxury, comfort, and a wide-reaching global network, booking with Qatar Airways ensures an extraordinary travel experience.
How to Extend Qatar Tourist Visa (A1)
Recently, numerous travellers have successfully extended their Hayya Tourist Visa (A1) for an extra 30 days. Here is how you can do it online:
This is available under Visa Services –> Visit Visa Extension.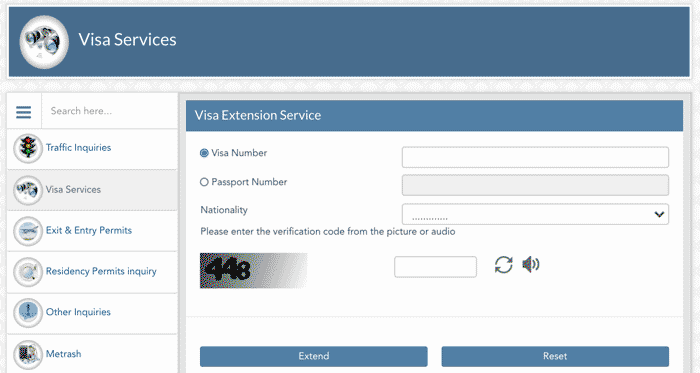 Step 2: Enter the visa number or passport number
You can find the visa number on the sticker on your passport.
Step 3: Select nationality from the drop-down list
Step 4: Enter the verification code from the picture or audio
Step 5: Click on the "Extend" button
The visa will be renewed for another 30 days.
NOTE: If you face an error that "health insurance data is not found" you will have to purchase the insurance from an MOPH-approved provider.
Here is a step-by-step video guide about applying for a Qatar Tourist Visa:
---
FAQ on Qatar Tourist Visa Procedure
---
How many days is a Qatar Tourist Visa valid for?
Qatar Tourist Visa holders can stay in Qatar for up to 30 days. In some cases, this can be extended for 30 more days.
How much does a Qatar Tourist Visa cost?
Qatar Tourist Visa costs QAR 100 (USD 27).
How much is the fine after the Qatar Tourist Visa expires?
The fine for an expired tourist visa in Qatar is QAR 200 (USD 55) per day.
Should I use only Qatar Airways for my travel?
You can use any airline to Doha. There are no restrictions on travel modes.
Can I bring a dependent along with me?
Yes, you can apply for dependents below 18 years old by adding their information on the Hayya application portal. Note that each visitor should have their own Hayya Entry Permit.
Is there any age limit to apply for a Tourist Entry Visa?
There is no age limit to apply for a Tourist Entry Visa. As long as you meet the listed requirements, you can apply for the Tourist Entry Visa
READ NEXT: How To Host Family And Friends On Hayya
---
Related Articles:
Copyright © DohaGuides.com – Unauthorized reproduction of this article in any language is prohibited. The information provided on this website is intended for general guidance and informational purposes only. It should not be considered a substitute for professional advice, and travellers are encouraged to verify visa requirements and travel advisories through official government sources before making any travel arrangements.
---
Source: Visit Qatar, Hayya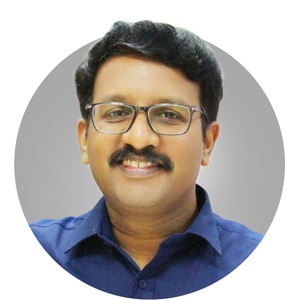 Aneesh, the Founder & Editor of DG Pixels, holds a Master's Degree in Communication & Journalism, and has two decades of experience living in the Middle East. Since 2014, he and his team have been sharing helpful content on travel, visa rules, and expatriate affairs.