If you are a new expatriate to start working in Qatar, you might want to apply for a driving license so that your commute becomes easier. Unfortunately, there are many professions not eligible for a driving license in Qatar.
In Qatar, Traffic Department is the authorised authority for issuing driving licenses. The Traffic Department has a long list of professions with categories of workers who are not eligible to get a driving license in the country. Usually, this list gets updated from time to time but is not published to the public.
The updated lists from the Ministry of Interior are only sent to recognised driving schools in Qatar. It is even more complicated for non-Arab expatriates to check as the profession on Qatar ID is only printed in Arabic.
The best solution is to either call or visit a reputed driving school with your Qatar ID. Usually, the reception staff at driving schools can check your profession with their list and confirm your eligibility.
Professions Not Eligible for Driving License in Qatar
Here is an unofficial translation of a list of professions not eligible for a Driving License in Qatar. The list has been prepared in alphabetical order for your convenience. Note that this is not a complete list as the updates are not available to the public.
AC Technician
Accounts Technician
Agricultural Worker
Air Cargo Worker
Animal Caretaker
Architecture Technician
Assistant Builder
Bakery Worker
Baking Mixer
Bar Keeper
Barber
Beauty Saloon Worker
Blacksmith
Boat Carpenter
Bricks Builder
Builder
Butcher
Calligraphy Technician
Carrier
Cashier
Ceramic Worker
Civil Technician
Coffee Boy
Communication Assistant
Computer Programmer
Computer Programmer Technician
Concrete Blacksmith
Connections Technician
Construction Carpenter
Construction Technician
Cook
Cook's Assistant
Crusher
Curtain Installer
Curtain Upholstery Worker
Décor Carpenter
Decorator Assistant
Dental Technician
Designing Technician
Digger
Electric Technician
Electric Welder
Embroider
Falafel Maker
Farmer
Financial Services Worker
Fisherman
Fishing Net Maker
Fodder Worker
Furniture Upholstery Worker
Gardener
Gate Guard
General Carpenter
General Electrician
General Equipment Mechanic
General Manufacturing Worker
General Typing
Glass Installer
Glass Technician
Goldsmith
Grave Digger
Grocery Worker
Gypsum Worker
Health And Safety Technician
Henna Maker
Herdsman
Horse Hostler
Horse Trainer
Hotel Service Worker
House Manager
Ice Maker
Industrial Service Worker
Installation Electrician
Installation Technician
Irrigation Worker
Jeweller
Juice Maker
Kebab Maker
Key Technician
Labourer
Land Shipment Worker
Lathing Worker
Laundry Worker
Lift Electrician
Lift Worker
Machine Operator
Maintenance Technician
Manufacturing Worker
Marble Worker
Massage Worker
Mechanical Technician
Metal-Casting Worker
Milkman
Mining Technician
Mixer Operator
Nanny
Newspaper Sellers
Nutrition Worker
Oxygen Welder
Packing And Grinding Worker
Pagemaker
Painter
Paramedic
Pastry Maker
Pharmacy Assistant
Photography Technician
Pipes Welder
Plaster Technician
Plaster Worker
Plumber
Plumber Assistant
Prayer Caller (Moazin)
Rescue Worker
Sailor
Sales Man
Sculptor
Sea Shipment Worker
Security Guard
Servant
Service Worker
Shawarma And Sandwich Griller
Shipping Worker
Shoemaker
Stamp Maker
Sweets Maker
Tailor
Tailoring Worker
Technical Assistant
Telephone Central Electrician
Television Technician
Tents Tailor
Tiles Technician
Tiles Worker
Translator
Typist
Tyre Worker
Upholstery Worker
Vegetable Seller
Vinegar Maker
Waiter
Watchman
Welder
Welding Technician
Whitesmith
Wood Cutter among others
Wood Seller
The above list is translated from Arabic and may be changed from time to time. There may be more professions that are banned from securing a driving license.
In March 2019 the General Directorate of Traffic announced that the profession of a technician is eligible to apply for a Qatar Driving licence.
Housewives sponsored by their husbands and students aged 18 years and above (under parent's sponsorship) are eligible.
If you are not sure about your profession's eligibility, please check with a driving school or the Traffic Department. Usually driving schools would confirm before enrolling you for the driving lessons.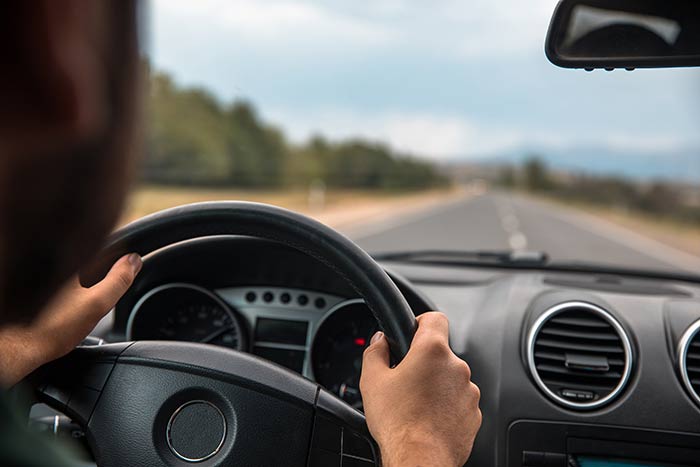 Driving Without a Licence
Driving without a valid licence is a criminal offence with harsh penalties for non-compliance. If you are involved in an accident, your insurance will be void and you may face imprisonment and deportation. Make sure you plan in advance and are holding an appropriate, valid licence at all times.
Finding the Traffic Department
The Traffic Department of the Ministry of Interior handles all matters concerning licensing and traffic violations. The Traffic Department is located on Khalifa Street, Madinat Khalifa and is open from 7 am to 11 am and 4 pm to 7 pm.
READ NEXT: How To Get Qatar Driving License
---
Related Articles:
---
Copyright © DohaGuides.com – Full or partial reproduction of this article in any language is prohibited.
---