Qatar National Address Certificate (NAC) is a document that contains an individual's address details in Qatar. It is available in either Arabic or English and can be used for various official transactions in the country.
In this article, we will explain in detail about National Address Certificate and how you can download it using Metrash mobile app.
What is Qatar National Address Certificate?
The National Address Certificate contains significant information such as the individual's name, Qatar ID number, mobile number, email and post box number.
Address details include unit number, building number, street number, zone number, and electricity number.
Benefits of a NAC
The NAC is an essential document that can be used as address proof for various official services such as opening a bank account, applying for health card etc. Recently it is also being accepted as an address proof for hosting Hayya guests.
The certificate is also available in digital format, making it easy to access and share with authorities.
How To Get National Address Certificate in Qatar
Obtaining a NAC is a straightforward process through the Metrash2 mobile application, which is available for both Android and iOS devices.
Eligibility
The certificate is available to individuals who are residents of Qatar and have a valid Qatar ID. It is also available to companies and organizations that are registered in Qatar and have a valid commercial registration (CR) number.
Requirements To Apply
Applying for a Address Certificate in Qatar requires the following:
A valid Qatari ID (QID)
A mobile number linked with the Metrash app
An email address
A bank card to pay the fee
Companies and organizations will need to provide their CR number.
Correct and up-to-date information about the applicant's residential address is needed. If you have not yet registered your national address, you will need to do so before applying for the certificate.
Steps To Apply For Qatar National Address Certificate
To apply for your Address Certificate, follow these steps:
Step 1: Login to the Metrash mobile app
Step 2: Select "National Address" on the main page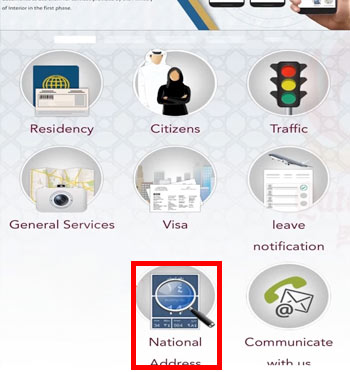 Step 3: Select "Add National Address"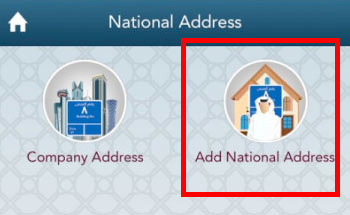 Step 4: Select "National Address Certificate"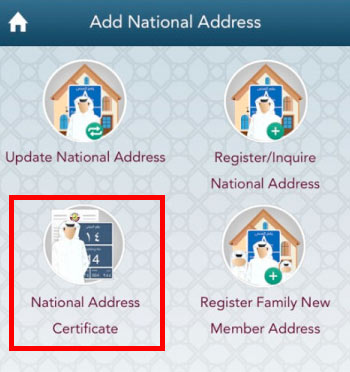 Step 5: Select the contents of certificate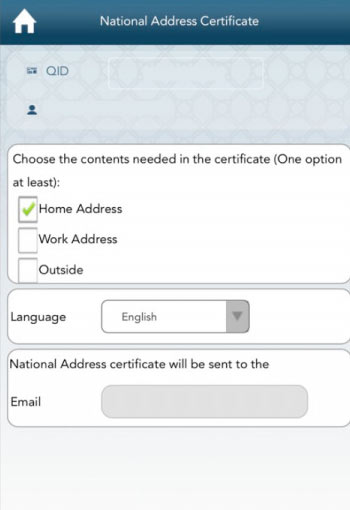 Applicants may choose more than one option (home address, work address, and outside). Applicants should also select the preferred language for the certificate: English or Arabic.
Then, provide the email address to which the certificate will be sent. Click "Next".
Step 6: Pay the required fee
Choose the type of bank card you'd like to pay with, and fill in the required information.
Step 7: Submit your application
Once the request is processed the certificate will be sent to your email.
---
Certificate Fees
The fee for the certificate is QR 10, which can be paid using a bank card through the Metrash app.
Here is a video explaining how to download the certificate:
Certificate Validity
The certificate is valid for three months from the date of issuance. After three months, it must be reissued using the same process.
Any changes to national address information, such as a change of residence, must be updated within 30 days of the change. Failure to do so may result in penalties or fines.
Every applicant is responsible for giving the correct information and there is a QR10,000 fine for giving false information.
Note that the certificate does not replace a work permit or residence permit. In order to live and work in Qatar, an individual must have a valid residence permit. The certificate simply provides proof of a resident's address.
Ministry of Interior has provided a hotline number 2342000 for public inquiries about everything related to the national address or any problem facing during the registration process.
---
Frequently Asked Questions
---
What is the processing time for the Address Certificate?
The processing time for the NAC is immediate.
What is the cost of the Address Certificate?
The certificate costs QR 10, which is equivalent to approximately $2.75.
What is the validity of the Address Certificate?
The certificate is valid for three months from the date of issuance
---
Related Articles:
Copyright © DohaGuides.com – Unauthorized reproduction of this article in any language is prohibited.
---