All FIFA World Cup Qatar 2022™ fans are required to obtain a Hayya card (Fan ID) to attend matches. The Hayya card will act as an entry permit to stadiums and provide free access to public transportation. Applying for a Hayya card will also provide Hayya Entry Permits to international fans coming to Qatar.
The Hayya card application process is entirely online and there are chances that you may be required to make some changes to your application, even after approval. Many applicants have doubts such as:
How to change Hayya card name
How to change Hayya card passport details
How to change Hayya card passport number
How to change Hayya card category
How to change Hayya card accommodation
How to change Hayya card ticket number etc.
Most of these issues can be resolved by editing the Hayya Card application online. Here is a quick guide on how to change Hayya card application details online.
Conditions for Updating Hayya Card Application
A Hayya card application can only be updated once it is approved or rejected.
You are only allowed to EDIT the information of the respective application with the same individual's details.
If you edit an approved/ rejected application with a second individual's details, it will result in the immediate cancellation of both applications.
You must use the 'add dependent feature' to add new applicants (children below 18 years of age) who wish to apply for a Hayya Card.
How To Change Hayya Card Application Details
The steps below are assuming that you have already applied for the Hayya card and it was either approved or rejected. If you haven't applied yet, please see our guide on how to apply for Hayya card.
You can also do this if your Hayya application status is pending accommodation or pending payment (in case of non-match ticket category).
Step 1: Go to Hayya Portal website
Here is the link to the Hayya portal: https://hayya.qatar2022.qa/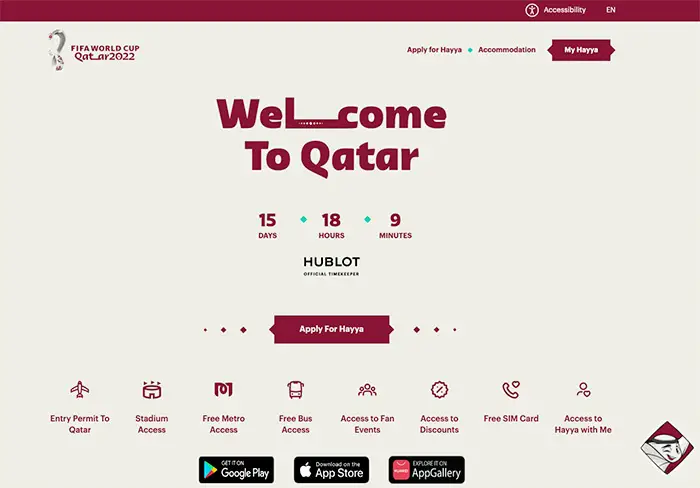 Step 2: Click on "My Hayya" button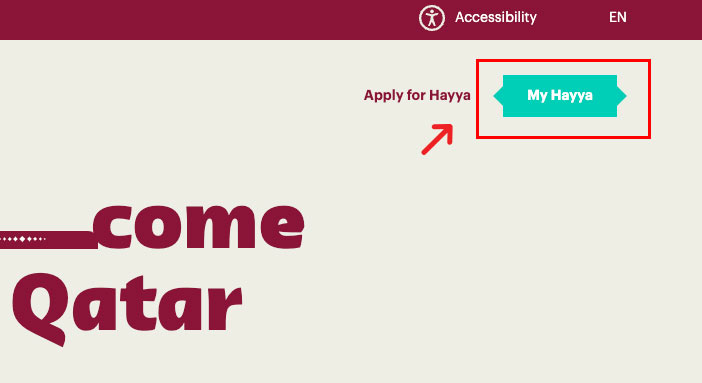 Step 3: Login using your Hayya account details
You will need your email address and Hayya account password. Once you click on "Sign In", you may be asked to verify signing using OTP sent to your email ID.
Step 4: Click on your profile icon and select "My Hayya"
You can find this near your name on the top right. "My Hayya" can be accessed from the drop-down menu.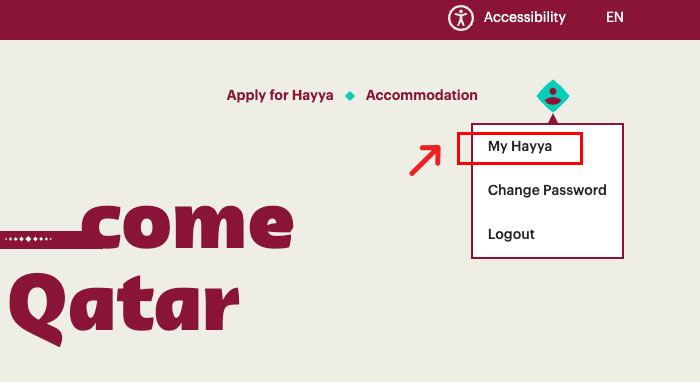 Step 5: Click on "Action" and select "Update Application"
You can find the "Action" menu on the right side of your Hayya profile.
Step 6: Agree to the conditions
Read the conditions carefully and click on "Ok, I understand".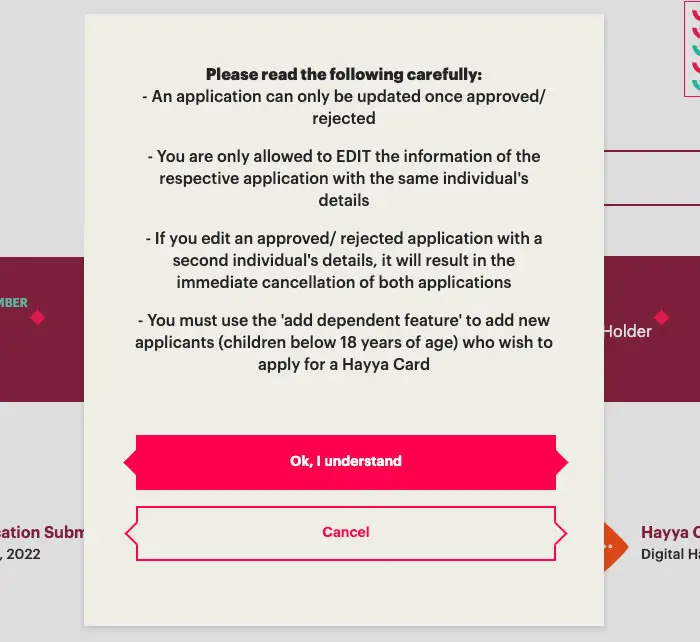 Step 7: Make your changes
You will be taken to the Hayya application form which you submitted earlier. You can make the necessary changes here and submit it again.
Your changes will be reviewed by the Hayya team and approved after verification. Note that this may take a few days in some cases. So please be mindful if you are making any last-minute changes.
For support or more info, please send an email to [email protected] or call international support at +974-4441-2022 (or 800-2022 within Qatar).
---
Related Articles:
---