Over the years, Qatar has become a hub for expatriates seeking employment opportunities, and its family sponsorship system plays a crucial role in allowing expatriate workers to bring their families to reside with them.
One common question that arises is can a wife sponsor husband in Qatar. In this article, we will answer this question and discuss the eligibility requirements, documents needed, and steps to be completed during the application process.
Traditionally, many countries in the Middle East have maintained a system where the husband is the primary sponsor of the family. However, Qatar has taken progressive steps in acknowledging the changing dynamics of families and relationships.
This inclusion of husbands in the family sponsorship system is a notable deviation from the norms seen in many other countries. First, let's answer the important question:
Can Wife Sponsor Husband in Qatar
Yes, Qatar allows wives to sponsor their husbands under specific circumstances. To be eligible, the wife must hold an eligible profession, meet income requirements, and submit an application to the relevant authorities.
Eligibility Criteria for Wife To Sponsor Husband in Qatar
The application for a wife-sponsored husband's residency is subject to approval by the relevant authorities in Qatar. The authorities consider various factors, including the sponsor's profession, income, and the overall stability of the family unit. These are the common requirements that must be met:
1. Residence Permit
The first condition is that the wife must have a valid Qatar Residence Permit. Usually, this means she should be legally employed by an employer based in Qatar.
2. Eligible Profession
The wife who wishes to sponsor her husband should be employed in specific professions and meet certain income criteria. Generally, this includes women in professions such as doctors, engineers, nurses, teachers, and other roles that are considered essential and contribute to the development of Qatar's society.
3. Minimum Salary
The wife's monthly salary should usually meet a specified threshold. Often this is at the discretion of the Ministry of Interior decisions or the senior officer who checks your application. As of August 2023, those with a QR 10,000 monthly salary are getting approvals. As per official documents, those with a QR 7,000 salary with a family housing facility may also be approved.
Note that the income requirements may vary, but they are typically in place to ensure that the sponsor has the financial capacity to support their family.
Documents Required For Wife Sponsoring Husband
The following documents are required during submission of applications:
1. Attested Marriage Certificate
The resident shall submit a marriage certificate attested by the competent authorities. If the certificate is not in English or Arabic, it should be translated.
2. NOC Letter From Employer
The profession and salary of the applicant shall be confirmed by an official letter from her employer (sponsor).
3. Bank Statement For Salary Proof
Private sector employees shall provide proof of salary by submitting a bank statement for no less than six months from an accredited bank in the country.
4. Attested Educational Certificate
The applicant's profession should be also confirmed by an attested educational certificate.
5. Passport
A clear copy of the husband's passport is required during the application stage.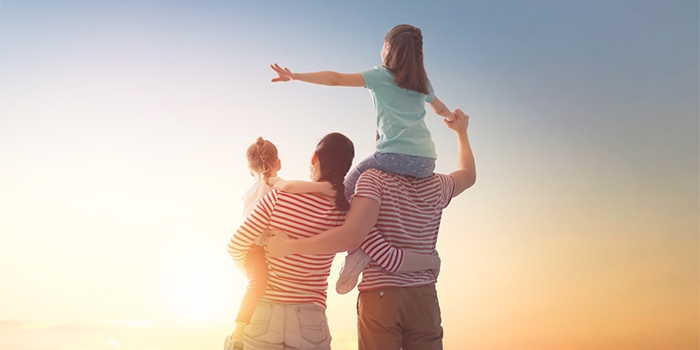 Benefits of Wife Sponsoring Husband
Allowing wives to sponsor their husbands brings about a range of benefits:
Equality: This policy change reflects a move towards gender equality in sponsorship matters, recognizing that wives can be primary breadwinners and hold essential roles in society.
Family Unity: Allowing husbands to be sponsored by their wives enables families to live together, promoting a sense of togetherness and emotional support.
Economic Contributions: Expanding sponsorship options to include husbands acknowledges their potential contributions to the workforce and Qatar's economy, irrespective of gender roles.
Can Husband Under Wife's Sponsorship Work in Qatar?
It is important to note that the husband cannot work in Qatar under his wife's sponsorship. He must obtain a separate work permit to legally work in the country.
If the husband secures a job in Qatar he can get the work permit through the Ministry after submitting the required documents, including NOC from his wife.
Can A Wife Sponsor Her Children in Qatar?
If a wife is meeting the eligibility requirements to sponsor her husband, she can also apply for sponsoring children. The steps are the same as sponsoring the husband.
In case both husband and wife are working in Qatar under different sponsors, the mother can sponsor their children, if the combined salary is good enough for family sponsorship. Currently, the required combined salary is QR 10,000.
How Can Wife Sponsor Husband in Qatar?
The procedure for a wife to apply Residence Permit for her husband is the same as a husband applying Residence Permit for his wife.
First applicants must apply on the Metrash2 mobile app, by uploading several documents, including an attested marriage certificate, birth certificate, education certificate, and bank statements.
Once the Family RP application is approved, she can pay the visa fee and her husband can enter Qatar. Later, the husband should undergo a medical test and fingerprint. Upon completion of these, you can apply for a Qatar ID card, which is valid for one or more years.
Kindly refer to our detailed article on Family Residence Visa which explains the eligibility requirements, documents, visa fees, and step-by-step procedures to apply for a Qatar Family Residence Visa. This article is updated regularly and can help you in the process.
How Long Does The Process Take
One crucial requirement to apply for Family RP (for both husband and wife) is that private sector employees should submit a 6-month bank statement showing salary credit. In the case of public sector employees, this requirement is relaxed.
This means that if you are employed in the private sector you have to wait for six months before you can apply for your husband's residence visa. Meanwhile, you can apply for a Family Visit Visa, which can be extended for up to 6 months (for spouse and children).
It is also important to note that the sponsorship process can take several weeks to complete. Often Ministry of Interior decides to pause the processing of RP applications, which means your application may remain unapproved for weeks or months.
---
Frequently Asked Questions
---
Can a wife sponsor her husband in Qatar?
Yes, Qatar permits wives to sponsor their husbands in specific situations. To qualify, the wife needs to possess an eligible profession, fulfil income criteria, and lodge an application with the appropriate authorities.
What are the requirements for husband sponsorship in Qatar?
Firstly, the wife must have a valid Qatar Residence Permit. Additionally, she must be employed in an eligible profession and earn a minimum monthly salary of QR 10,000 if she wishes to sponsor her husband's residence permit.
READ NEXT: Qatar Family Visa (Residence): Requirements and Guide
---
Related Articles:
Copyright © DohaGuides.com – Full or partial reproduction of this article in any language is prohibited.
Reference: Hukoomi
---