What is Exceptional Entry Permit to Return to Qatar?
Exceptional Entry Permit to Qatar is a temporary service provided to the residents who are currently abroad and could not return due to the COVID-19 flight restrictions. This article explains the step-by-step process to apply for a permit to return to Qatar.
Who needs an Exceptional Entry Permit?
Qatar residents who are currently outside Qatar for more than 6 months or their RP has expired, need an exceptional entry permit due to COVID-19 travel restrictions.
17 JULY 2021 UPDATE: Visitors travelling to Qatar do not need an exceptional entry permit. Instead, they have to apply for a Pre-Travel Permit via the Ehteraz website. If you are a visitor, check this detailed guide on how to register and get a travel permit to Qatar from the Ehteraz website.
12 JULY 2021 UPDATE: From 12th July 2021, an exceptional entry permit will not be required for residents who have a valid residence permit and their stay out of Qatar is less than six months. If the resident has stayed out of Qatar for more than six months or their residence permit has expired due to some circumstances, he/she has to follow the procedure explained below. Residents can also apply for a pre-travel permit via the Ehteraz website, but it is not mandatory.
Who can apply for an Exceptional Entry Permit?
The Return Permit applications can be made by:
a) Employers (whether individuals or companies, government or private sector) to apply for an entry permit for their employees.
b) Residents to apply for an entry permit for their family members.
Procedure to Apply Exceptional Entry Permit to Return to Qatar
If this is the first time you are using Qatar Portal, you need to create a new Tawtheeq (National Authentication System) account. Here is the detailed guide on how to create a Tawtheeq account. If you already have an account, you can directly proceed as below:
Step 2: Click on "Apply for Exceptional Entry"
Step 3: Click on "Apply Online"
Step 4: Login to Qatar Portal using NAS login page
Enter username and password. Click on "Continue"

Step 5: Select Type of Application
If you are applying for Company Employee, you have to enter Establishment ID and Applicant QID.
If you are applying for Family, you can select either all family members or a specific person.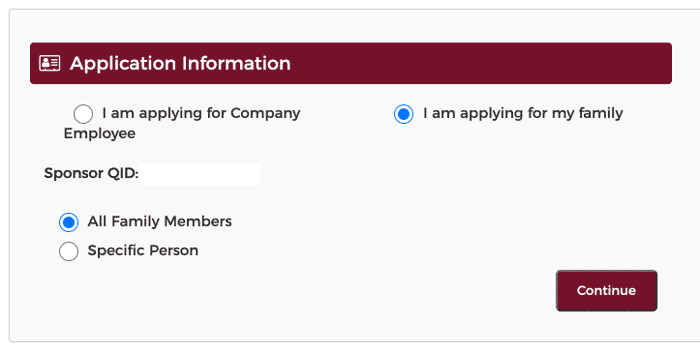 Read terms and conditions and prepare all required attachments before starting the application.
Step 6: Fill in the application details
Enter the application page and fill in the required information correctly and completely as shown in the passport. Enter your email correctly to receive approval on your application.
Step 7: Once approved, the entry permit would be sent to your email
After approval of the application, you will receive an email containing a copy of the entry permit. The resident can also contact the employer to obtain a copy.
The time frame for approval varies from person to person. While some applicants were approved within days, some applicants need a few weeks to be approved.
The permit and quarantine undertaking sent to the email must be printed out to be presented to the airport officials.
How to Check Status of Qatar Exceptional Entry Permit
You can check the status of the application by logging into Qatar Portal (as done during the application process above) and clicking on "My Applications" button on the top right.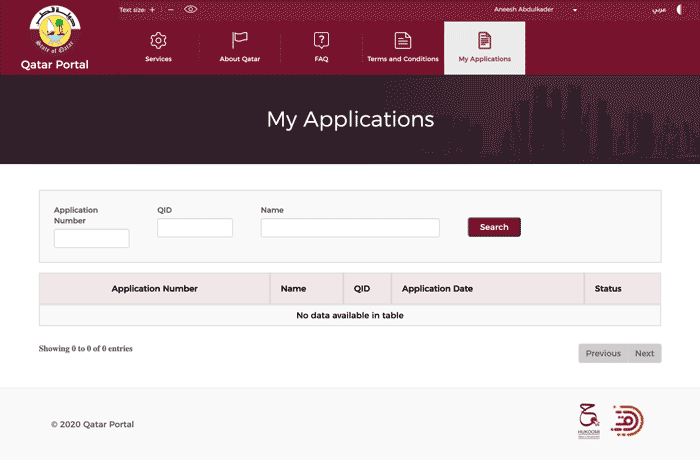 Alternatively, you may call the Government Contact Center on 109 inside Qatar or +974 44069999 outside the country.
Applying Entry Permit for Family Members
If the sponsor is in the country, he/she can apply for an entry permit for his/her family members directly through Qatar Portal.
If the sponsor is outside the country, he/she must obtain an entry permit from his/her employer first. Only after obtaining the permit, the sponsor can apply for his/her family members through Qatar Portal.
For newborns up to six months, a visa upon arrival will be granted. So it is not required to apply for an entry permit.
Exceptional Entry Permit Validity
The validity of the entry permit is one month (30 days) from the date of its issuance.
UPDATE ON 27 OCTOBER 2020: Exceptional Entry Permit for residents stuck abroad due to COVID-19 can now be extended for another 30 days. The extension of the entry permit can be done via Qatar Portal as explained below: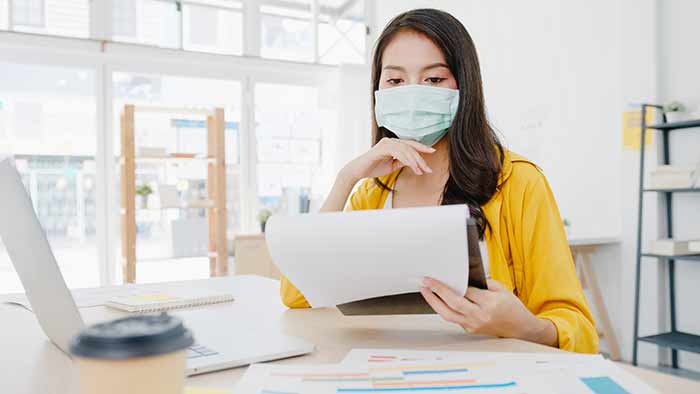 How to Apply for Extension of Exceptional Entry Permit
Log in to your existing account on Qatar portal, and access "My Applications" screen.
Click on "Extend Application" to extend the validity of the targeted permit.
Pay appropriate fees if available (Depending on the duration of staying outside the country and the validity of Qatar Residence card).
Print the permit that got automatically extended by the electronic system for 30 days and that includes the new expiration date.
Other Conditions
The holder of the permit must download EHTERAZ application upon arrival.
The competent authorities reserve the right to accept or reject the permit application in accordance with the conditions and requirements of issuing the permits.
The applicant must acknowledge that all data and information stated in the entry permit application are correct. If any discrepancy or misinformation is proved, legal liabilities for the same will apply, in accordance with the regulations and laws of the State of Qatar.
Establishment data shall be updated at the Ministry of Administrative Development, Labour and Social Affairs before submitting the application.
The Wage Protection System must be adhered to.
There shall be existing projects and justifiable reasons for return.
Documents Needed At Airport
The following documents are needed at the airport:
Passport
Qatar Residence Permit card
Exceptional Entry Permit (only if stayed out for 6 months / RP expired)
COVID-19 PCR Test Report (within 72 hours of arrival)
Vaccination / Recovery Certificate (if available)
Hotel Reservation (if not eligible for exception)
For more information, you can call on 109 inside Qatar or +974 44069999 outside Qatar.
You can also find more information on the MOPH website.
Copyright © DohaGuides.com – Full or partial reproduction of this article in any language is prohibited.
---
FAQ on Qatar Exceptional Entry Permit
---
Who is authorized to apply for an entry permit?
The employer is the only authorized party to apply for the resident's entry permit. Regarding family members, the resident may submit an entry permit request for them, provided that he/she has an entry permit while being outside the country.
How long is the validity of the permit?
The Exceptional Entry Permit to Qatar is valid for 30 days from the date of issue.
What happens if my Qatari Residence Permit was expired?
It is possible to apply for an entry permit for those whose residency has expired while they are outside Qatar.
Can the entry permit application be rejected?
Yes, the concerned authorities can reject the permit application if it does not meet the conditions and requirements for granting the permit
If an entry permit application is rejected, can I apply again?
Yes, it is possible to apply again after fulfilling all the conditions that led to the rejection of the application.
---
You May Also Like:
---