Many visitors to Qatar who have previously obtained a Hayya visa may encounter difficulties when attempting to apply for another visa, such as a Family Residence Permit or a Work Visa.
To facilitate the application for a new visa, you may be required to cancel an existing Hayya visa. In this guide, we'll explain how you can cancel Hayya Card visa and walk you through the cancellation process using two different methods.
Option 1: Cancel Hayya Card Visa via Email
The below option will work if you are outside Qatar and want to cancel the Hayya visa to apply for a resident visa.
Step 1: Send An Email To Cancel Hayya Visa
The first step is to prepare an email as explained below and send it from the Hayya holder's email address to [email protected].
While [email protected] is the official helpline for Hayya, some applicants have also copied [email protected] and [email protected]. You may CC these emails if you want.
Use the subject line: "Hayya Cancellation Request"
Email Content
In the email, include the following details: Passport number, Hayya visa number, the reason for your cancellation. You should also add an explicit confirmation and acknowledgment.
What is "Explicit Confirmation and Acknowledgment"?
This is an acknowledgement that you know you cannot apply for the same type of Hayya visa again, and you have no intention of reapplying for this visa.
Here's a sample email you can use:
Sample Email To Cancel Hayya Card Visa
Subject: Hayya Cancellation Request

Respected Sir,
I am writing to request the cancellation of my "Hayya With Me" visa as it is causing issues with my family residence visa / work visa application. Additionally, having two active visas simultaneously may pose problems when entering Qatar.
Below are the details required for the cancellation:
– Hayya Entry Visa Number:
– Name:
– Passport Number:
– Nationality:
I acknowledge and confirm that I will not apply again for a "Hayya With Me" visa once I cancel my current application.
I request you to please cancel my Hayya visa as soon as possible. Your prompt attention to this matter would be greatly appreciated.
Thank you for your assistance.
Sincerely,

[Your Name]
[Your Phone Number]
Attachments to the email:
Attach your passport and a screenshot or PDF of your Hayya Entry Visa.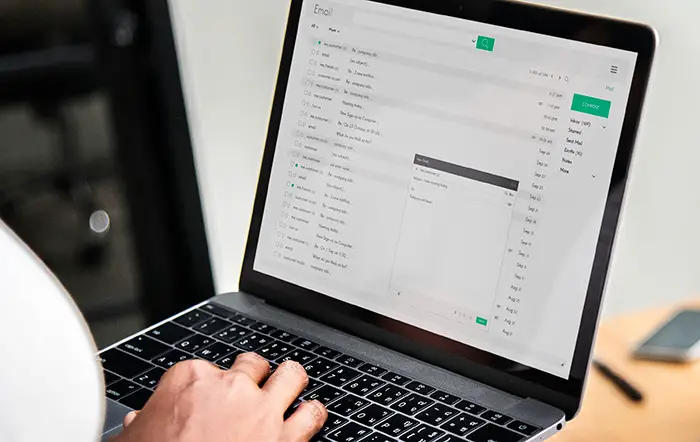 Step 2: Make A Follow-Up Call
After sending the email, call the Hayya Support at +974 44412022 (if you are outside Qatar) and report the issue to raise a service ticket. Alternatively someone inside Qatar can call 800 2022.
Step 3: Upload Your Documents
Once a ticket is raised, you will receive a link to upload your passport copy, Hayya screenshot, and the screenshot of the email you previously sent.
Step 4: Send A Follow-Up Email
After successfully uploading all the required documents, send another email with the subject line containing the ticket number mentioned in the previous email [Sub: Hayya Cancellation Request: Ticket No: xxxxxx].
Processing Time
Unfortunately, there is no fixed timeframe for Hayya visa cancellation. It may vary from case to case. The only option is to call the Hayya helpline at regular intervals. Be patient during the process and avoid multiple calls in a day.
Important Note
If you are inside Qatar on a Hayya visa or even a Family Visit Visa, this method may not work for you. In that case, try the below method.
Option 2: Cancel Hayya at the Airport Passports Dept
This option is suitable for individuals inside Qatar on another type of visa (Family Visit Visa, Visa On Arrival etc.)
Step 1: Send An Email Request
Send an email request to [email protected] following the instructions mentioned in the first method.
Step 2: Prepare A Request Letter
Prepare a request letter in Arabic explaining your intent to cancel your Hayya visa as you apply for a resident visa. While English may suffice, Arabic is preferred for official requests. You can have the Arabic letter prepared at a typing centre.
This letter should include all Hayya visa details, the reason for cancellation, and a statement confirming that you will not reapply for Hayya. Don't forget to include the signature of the Hayya visa holder.
Step 3: Visit the Airport Immigration Dept
Visit "Airport Passports Department" office (near HIA Cargo) with the following documents:
Printout of the Hayya Entry Visa
A copy of the visitor's passport
Printout of the Hayya cancellation email sent to [email protected]
Copy of the QID (Qatar ID) of the person visiting the department
Request a meeting with the Captain and present all the documents. If they are satisfied, they can cancel the visa in the system.
Important Note
This method is suitable for Hayya holders inside Qatar on a family visit visa or an on-arrival visa. If you entered Qatar using your Hayya visa, you must exit the country before attempting to cancel it.
Confirmation of Cancellation
Once the Hayya cancellation process is complete, you will receive an email confirming that your digital Hayya visa has been cancelled.
Please exercise patience during this process, as the timeframe for cancellation can vary.
---
Related Articles:
Copyright © DohaGuides.com – Full or partial reproduction of this article in any language is prohibited.
---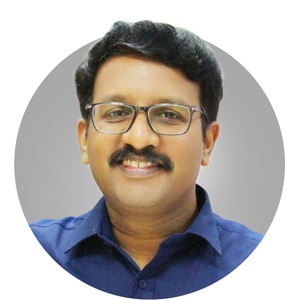 Aneesh, the Founder & Editor of DG Pixels, holds a Master's Degree in Communication & Journalism, and has two decades of experience living in the Middle East. Since 2014, he and his team have been sharing helpful content on travel, visa rules, and expatriate affairs.