It is always a delight to visit traditional markets called souqs in Arab countries for their cultural vibe and to shop for local delicacies and souvenirs. While the charming Souq Waqif near the Doha Corniche is the most iconic souq in Qatar, Al Wakrah Souq (Souq Al Wakra) is a cultural and shopping destination in Al Wakrah, a seaside district near central Doha.
Al Wakrah Souq, also called Al Wakra Heritage Village, Souq Al Wakra Al Qadeem, and Al Wakra Old Souq was opened in 2014 and has become a favourite hang-out space for Al Wakrah residents and tourists. Here is everything you need to know before visiting Al Wakrah Souq.
The many things to do at Souq Al Wakrah include shopping, strolling along the corniche, dining at beachfront restaurants, playing beach games, and much more.
Al Wakrah Souq Shops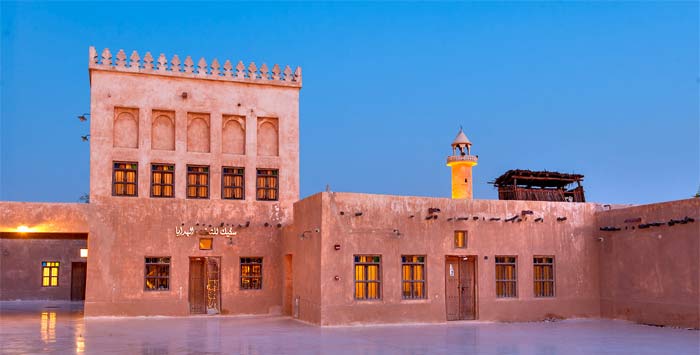 Commercial shops within the Souq were designed to resemble traditional Qatari homes and markets, thus incorporating heritage features. Today, the complex has hundreds of small shops resembling traditional Qatari buildings, with mud-coated walls, large wooden doors, and lanterns. Palm leaves are used for the roofs' ceilings.
Various goods are available in the Souq, including perfume, souvenirs, spices, dates, nuts, sweets, handicrafts, utensils, swords, and carpets. You can even find meat, fish, vegetables, and fruits.
Also, the Souq is home to the beautiful Abu Manaratain Mosque, built in traditional style and symbolises old Qatari life. Each year, the Spring Festival is held in the market, attracting many visitors.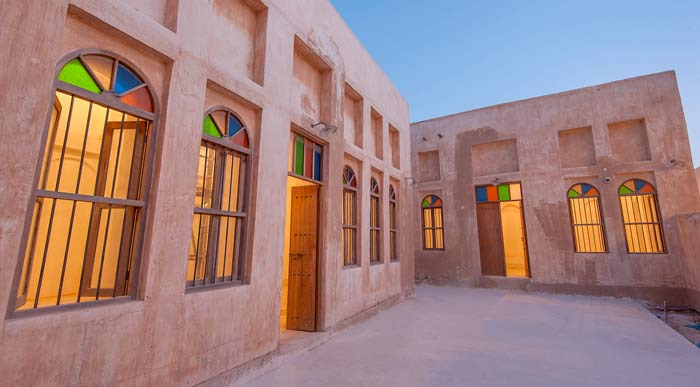 Al Wakrah Souq Restaurants
Along the coast are several restaurants, coffee shops, juice stands, and outlets that sell Arabic sweets. You can taste Arabic delicacies while watching old-fashioned dhow boats on the beach during your visit.
You can find a variety of cuisines here, but seafood is the most popular. You can choose grilled seafood at Danat Al Bahar BBQ Fish, Yemeni cuisine at Al Fanar Restaurant, Italian cuisine at Mercato Antico, ice cream from Gharissa, or diner food at Bennigan's. Some of the famous restaurants at the Souq are:
Danat Al Bahar BBQ Fish
Al Fanar Restaurant
Barahat Al Wakra
Bennigan's
Mercato Antico
Al Yaam Restaurant
Gharissa Ice Cream
Easair Cafe
Ruman Restaurant
Al Rabwah Restaurant Qatar
Al Wakrah Family Beach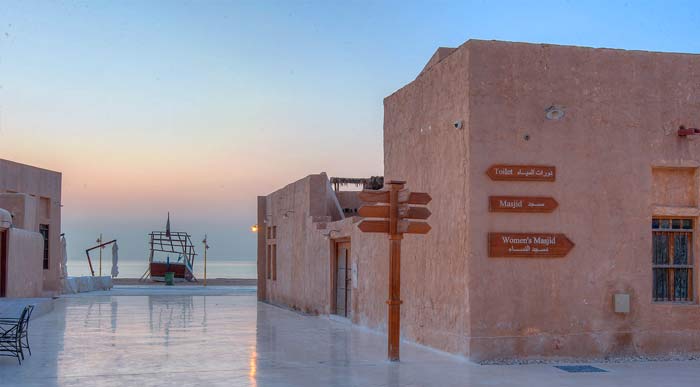 You can find a beautiful beach near the Souq exclusively reserved for families. You can swim on the beach with modest swimwear. Lifeguards are available on the beach from 10 am to sunset.
If swimming is not your thing, you can enjoy an afternoon stroll along the three-kilometre corniche. Barbecue, camping, smoking and pets are not allowed at the beach. There is also a children's play area and a garden nearby.
Souq Al Wakra Hotel Qatar By Tivoli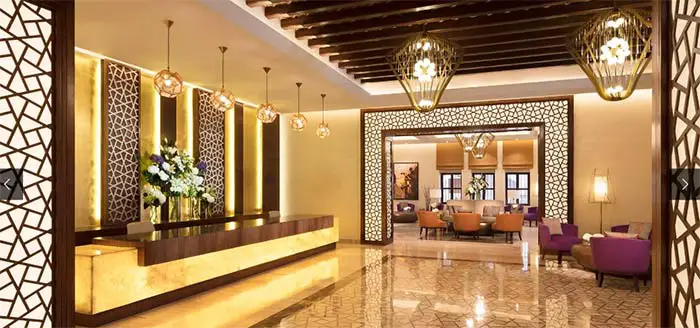 The Souq Al Wakra Hotel Qatar is a five-star property managed by Tivoli Hotels Group, located next to the Souq.
This luxury hotel, one of the finest in Qatar, has blended artful Qatari tradition with top-end contemporary conveniences. This 101-key property comprises former heritage houses whose original character has been magnificently preserved.
In keeping with the village's history as a pearling and fishing village, rooms and suites feature traditional thatched roofs and sea and sand motifs. The charming coastal havens offer luxury amenities and personalized service.
Al Wakrah Souq Location
Al Wakrah Souq is a 25-minute drive to the South of Doha city centre. Here is the location map for Al Wakrah Souq.
The Souq has ample parking space for hundreds of vehicles, making it convenient for visitors.
How To Reach Al Wakra Souq By Metro
To reach Al Wakra Souq By Doha Metro, you must take the Red Line and get down at Ras Bu Fontas. Take a MetroLink connection bus (M127) from the station, which will take you to Al Wakrah Souq.
Al Wakrah Souq Opening Times
Restaurants and shops at Al Wakrah Souq are open daily between 10 am and 11 pm. Some shops may close during lunchtime between 1 pm to 4 pm. On Fridays, some restaurants and shops may only open after 1 pm due to mandatory prayer breaks.
READ NEXT: Complete Guide To Doha Metro
---
FAQ On Al Wakra Souq
---
What's the best way to see Al Wakrah Souq?
The Al Wakrah Souq is best experienced by visiting on a cooler afternoon. After parking the vehicle, you can stroll through the commercial streets and the beach area.
Do you need to book in advance to visit Al Wakrah Souq?
No, Al Wakrah Souq is completely open and doesn't require any booking in advance.
Is Al Wakrah Souq a safe place to visit?
Yes, As in most places in Qatar, Al Wakrah Souq is very safe to visit day and night.
---
Related Articles:
Copyright © DohaGuides.com – Full or partial reproduction of this article in any language is prohibited.
---