International visitors who applied for Hayya Card but haven't confirmed their accommodation details will see their status as "Pending (Accommodation Confirmation)". Their Hayya Card application will not be fully approved until the accommodation details are entered and validated.
This article will explain the different options for visitors to validate their Hayya Card Pending Accommodation, depending upon their type of accommodation.
For those who are not sure what a Hayya Card is, it s a personalized and secure identification document issued by the State of Qatar to visitors who apply for an entry permit through the Hayya portal.
An approved Hayya Card and Hayya Entry Permit is required for visitors who are applying for visa through the Hayya portal. Visitors will need to arrange their accommodation plans to receive final approval on their Hayya Cards.
How To Validate Hayya Card Pending Accommodation
If you have applied for a visa through Hayya portal and your application status is pending accommodation confirmation, these are the available options
---
Option 1: Book Your Accommodation Via Discover Qatar
Discover Qatar is the destination management company of Qatar Airways and partner of Qatar Tourism. You can find hundreds of hotels and accommodation options on the Discover Qatar website.
Note that is some cases, it is mandator to book your accommodation on Discover Qatar. This will depend on factors like your visa types, nationality, etc.
Option 2: Book Your Accommodation Directly With Hotel
If your visa type and nationality offers you the choice of booking your accommodation directly with a hotel or holiday rental company, you need to follow these steps to validate your accommodation:
Step 1: Click Accommodation on the Hayya portal and select "Upload Other Platforms Booking"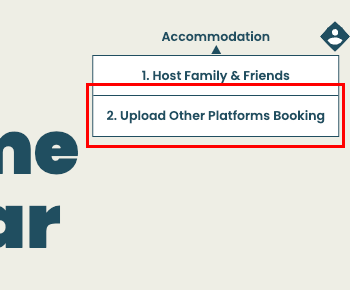 Step 2: Accept the Legal Liability Disclaimer

Step 3: Fill in the applicant and accommodation details
You will need the accommodation category, name, address, start date, and end date.
Step 4: Upload the booking document
The Accommodation Booking Proof should be a PDF file of less than 2 MB.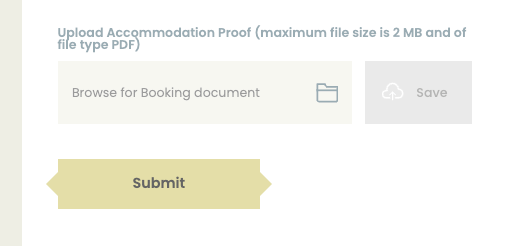 Step 5: Click the "Submit" button
Once your request is reviewed and accepted, you will receive a notification email, and your Hayya Card will be fully approved. Your dependants' accommodation will also be automatically confirmed.
You will be allowed to upload another Accommodation Booking Proof if your request is rejected.
Important points to note:
The uploaded file and accommodation booking address must be clear.
Your name on the uploaded accommodation booking document should be clear and the same as your passport.
You can add only one Accommodation Booking Proof.
Once the Accommodation Booking Proof is added, it cannot be deleted or changed.
---
Option 3: Staying With Family And Friends
If you are staying with family and friends, the host needs to follow these steps to receive your Hayya Card approval:
Click Accommodation on the Hayya portal and select "Host Family & Friends".
Accept the terms and conditions.
Enter the host's Qatar ID and validate.
Fill in the property address and guest details.
Upload property deed or rental agreement.
Click on "Validate".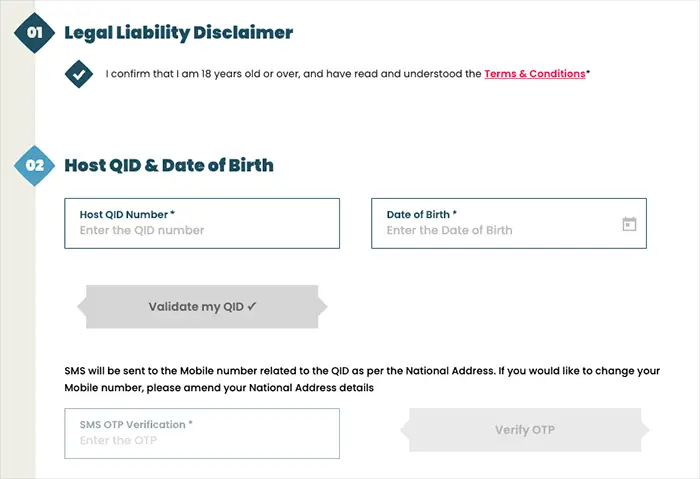 Note that these steps need to be done by the host and not by the visitor. Also this should be done before applying for Hayya Card.
Here, you can check our detailed guide on how to host family and friends.
Have you booked your flight tickets?
If you haven't yet booked your flight tickets to Qatar, we highly recommend booking with Qatar Airways, the national airline, which has been named the World's Best Airline a record seven times.
---
Related Articles:
Copyright © DohaGuides.com – Unauthorized reproduction of this article in any language is prohibited.
---