Doha Guides Team regularly reviews this article to ensure the content is up-to-date and accurate. The last editorial review and update was on 27 September 2023.
Working in Qatar comes with the requirement of signing a labour contract, an important document that outlines the terms and conditions of your employment. This legally binding agreement between you and your employer ensures that both parties understand their rights and responsibilities.
Fortunately, Qatar has streamlined the process of accessing your labour contract through online services provided by the Ministry of Labour. Let's explore how you can check labour contract online.
What is a Labour Contract?
A labour contract is a crucial document that officially defines your employment terms in Qatar. It covers essential details, including your job title, contract period, probation, salary, allowances, flight ticket, and other important aspects of your job.
The contract also outlines the terms and conditions of the employment relationship and establishes the rights and responsibilities of employer and worker during the course of employment.
Just like employers, employees have the right to ensure that the contract's conditions are being followed.
Since August 2023, accessing the labour contract has become even more important, as applying for a Family Residence Visa requires validating applicant's educational certificates through labour contract.
The Qatar government has made significant efforts to modernize and simplify the process of accessing and verifying labour contracts online. These improvements benefit both employees and employers by enhancing transparency and reducing the need for in-person visits to government offices.
How to Check Labour Contract Online
You can check your labour contract on the Ministry of Labour's official website by following the below steps:
Step 1: Visit the MOL website for labour contracts
Go to Qatar Ministry of Labour's official website for labour contracts at http://empcont.adlsa.gov.qa/.
Step 2: Provide your details
Enter your Qatar ID (QID) number or visa number and your mobile number. You will receive a one-time password (OTP) on your mobile number.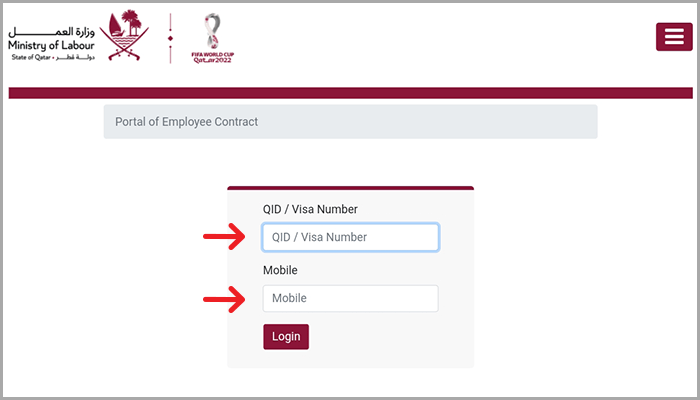 If you have not registered your mobile number on the Metrash system, this may not work. Here is our guide on how to register on Metrash.
Step 3: Enter the OTP and click login
To verify your identity, Enter the OTP you received. Click on the login button.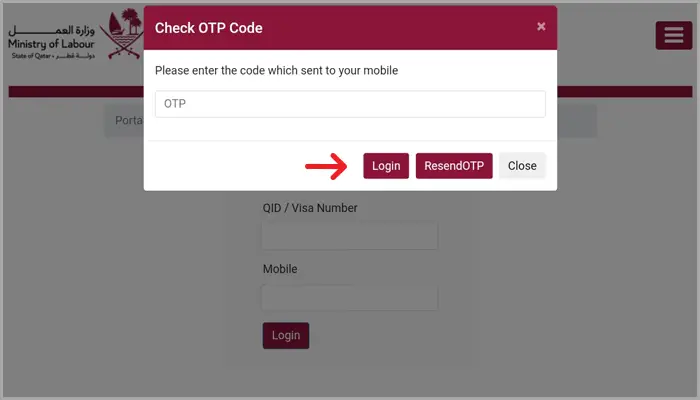 Step 4: Access your contract
Once verified, you can view your labour contracts details by clicking on the view button (eye icon). If needed, you can also download the contract by clicking on the download button.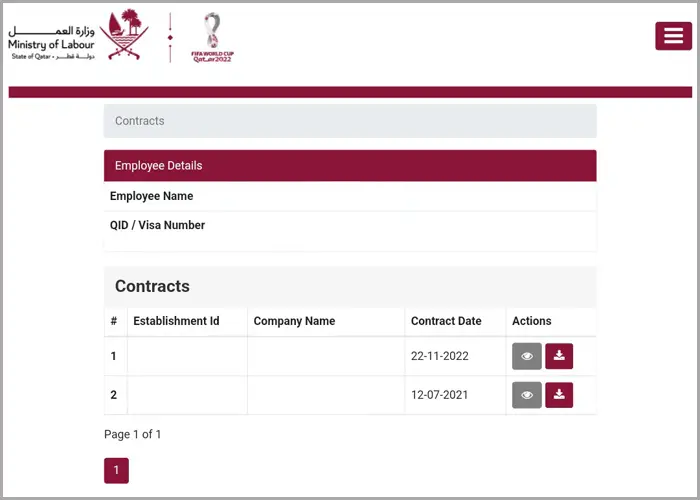 Please note that if your contract does not appear after logging in, it may be because your employer has not updated it with the Ministry yet.
What Can You See On Your Labour Contract
Through this portal, you can see the following details about your labour contract online:
Employee Data: QID / visa number, employee name, establishment address, contract location, nationality, employee education, job title, and travel destination (home country).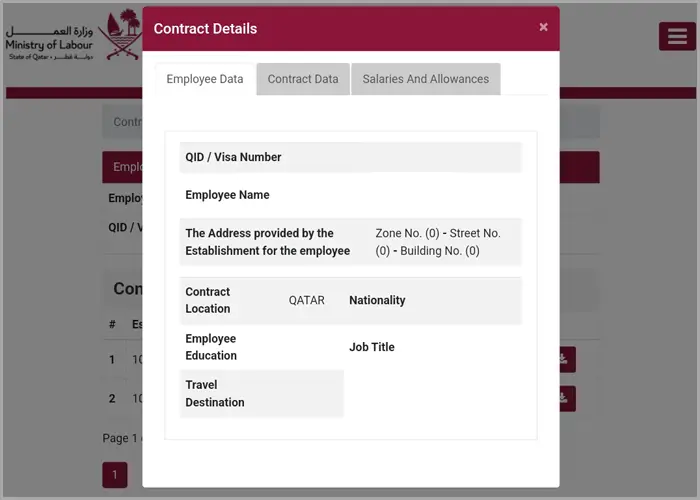 Contract Data: Contract bar code, contract date, date of start working, contract duration, probation period, ticket eligibility, and contract status.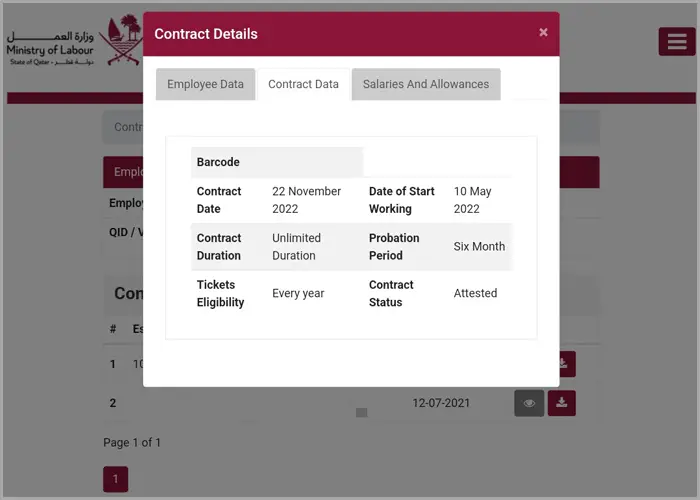 Salary and Allowances: Basic salary, food allowance, transportation allowance, accommodation allowance, other allowance, and total salary.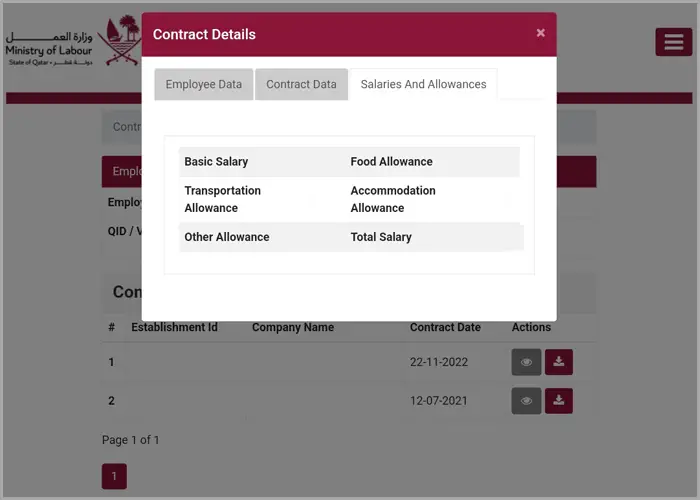 You can also access your labour contract through the Hukoomi portal. However you will be taken to the same page above.
Fees To Check Labour Contract
There are no fees associated with this service.
Here is a video explaining the above steps:
Key Information in Your Labour Contract
Below are some key points regarding your employment contract in Qatar:
Standard Format: Qatar Labour Law has clearly outlined the requirements of a labour contract. All employers are required to include these details in the contract.
Authentication: Your employment contract must be written and authenticated by Ministry of Labour. It should be available in both English and Arabic languages for the convenience of immigrants.
Three Copies: Three original copies of your contract will be prepared: one for you, one for your employer, and one retained by the Ministry of Labour for transparency and compliance.
The Digital Authentication System
In June 2020, Ministry of Labour (then MADLSA) introduced the Digital Authentication System for a Multi-lingual Employment Contract. This initiative aims to offer a seamless and digital way to authenticate employment contracts in companies, further enhancing the efficiency and transparency of labour contract processes in Qatar.
With the ease of online access, checking your labour contract in Qatar has become a hassle-free process.
Whether you're a new employee looking to verify your contract or a long-time worker curious about its details, these online services make it convenient for you to access your employment terms whenever you need them.
---
Frequently Asked Questions
---
Why I am unable to see my labour contract?
If you encounter issues with your contract not being visible, it could be due to your employer not updating it or not submitting it to the ministry yet.
What can I do if my labour contract shows old salary?
If your salary or other details have changed, you should request your employer to update the details in the system.
Note: The Ministry of Administrative Development, Labor, and Social Affairs (MADLSA) is now called Ministry of Labour.
---
Related Articles:
Copyright © DohaGuides.com – Unauthorized reproduction of this article in any language is prohibited.
---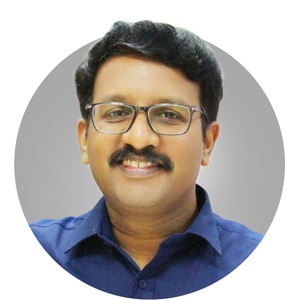 Aneesh, the Founder & Editor of DG Pixels, holds a Master's Degree in Communication & Journalism, and has two decades of experience living in the Middle East. Since 2014, he and his team have been sharing helpful content on travel, visa rules, and expatriate affairs.