Qatar follows a sponsor-based system for employment visas which requires all expatriate workers to be under the sponsorship of a local entity (a Qatari citizen or a business registered in Qatar). The sponsor, usually the employer, is responsible for the employee's visa and legal status.
Even though most expatriates in Qatar legally work under their original sponsor, a few people work for other employers and claim they are under the so-called "Freelance Visa".
This article will explain the legal side of the Qatar Freelance Visa and its associated problems. We will also explain how you can legally work for another employer without issues.
Freelance Visa Meaning
A freelance visa is a type of visa available in many countries that lets you work independently as a self-employed individual delivering services to different employers. As freelance visa holders are not bound by any employer, they can work independently and find new clients that require their service.
Is Qatar Freelance Visa Legal?
At the beginning of 2022, Qatar's neighbouring country, UAE introduced freelance visas for various categories to attract global talent to the country. UAE's "Talent Pass" license for self-employment is available for professionals with unique skills and expertise.
However, like most other GCC countries, Qatar does not have a freelance visa scheme for employment purposes. Anyone who claims to be on a Qatar freelance visa is either ignorant about the law or doesn't want you to know he is working illegally. There are a couple of ways under which you can temporarily work for another employer, but that doesn't make it a freelance visa. We will explain them later in this article.
What is Freelance Visa in Qatar?
The visa type popular as a "freelance visa" (also called "free visa", "azad visa" etc.) in Qatar is a regular employment visa issued legally but handled illegally. What differentiates it from a legal work visa is that the employer (or sponsor) does not offer any job or salary to the sponsored person. Instead, he is only offered a work visa using which he can live in Qatar and work for any other employer illegally.
Here the employee pays the sponsor a lumpsum amount or a monthly fee for this visa. In reality, the labour agreement signed while issuing the visa says that the sponsor should pay the employee through a bank account set up as per the WPS (Wage Protection System).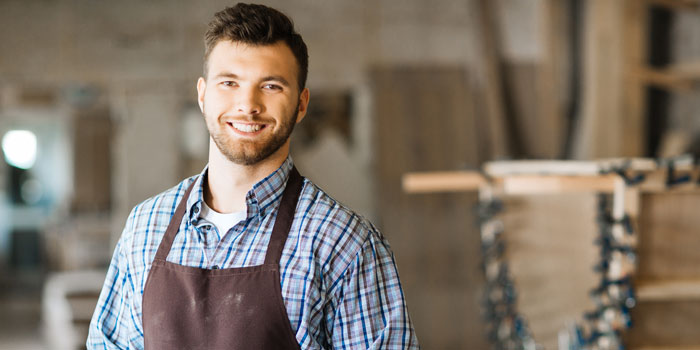 Qatar Freelance Visa Problems
Many people willingly pay for such a visa even after knowing it is legally not allowed. Often, it allows them the flexibility to work with any employer and makes it easier to get a job. However, there are several problems with working through this system:
Illegal Employment: The first and foremost problem with a freelance visa is that you work illegally and may not even know about that. Selling and buying an employment visa is not allowed in Qatar. If there is a random labour check at your place of work and the labour officers find that your visa is under another sponsor, you may be subject to fines, jail terms and even deportation.
Absconding Sponsor: We often see that the people "selling freelance visas" for money run their business only to sell these visas. Once their visa quota is over, they may close their business and leave the country. Sometimes they would just close one business and open another business under another name.
As someone working on an employment visa, you would always need your sponsor to renew your visa, bring your family or even cancel your visa. After a few years, when it is time for you to renew your Qatar ID or change your current sponsor, you will not be able to find them anywhere.
More Money To Change Sponsor: Another common issue is that if you want to change your job to a better company or another sponsor, your old sponsor may ask you to pay him more. They may also demand money to get a driving license, change profession, sponsor your family, etc. Usually, they demand thousands of Qatari Riyal, thus exploiting you further.
Qatar Freelance Visa Cost
Sadly, many people fall into this system and pay between QR 5,000 to QR 10,000 for a so-called "freelance visa". Sometimes, they pay a monthly fee between QR 250 to QR 500 to the sponsor.
Most victims are from South Asian countries like India, Pakistan, Bangladesh and Sri Lanka. They often spend so much money believing they are under this particular "free visa" category that allows them to work anywhere.
Legal Ways To Work For Another Employer in Qatar
All being said, there are some legal ways through which an employee can work for another employer:
1) Working For Labour Supply Companies
Labour supply companies are licensed to supply manpower on a contract basis to other employers. This will be through proper channels and with written agreements. Here, the labour supply company will be responsible for collecting the employees' salaries and ensuring that they are paid on time.
If "Company A" supplies workers to "Company B", the workers can work at Company B's premises without legal issues. However, Company A will still be responsible for its workers' well-being.
2) Working For Another Employer As Secondee
Another option is to work as a "Secondee" for another employer with formal written permission from the original sponsor and approval of the Ministry of Labour. As per the law, this agreement should not be for more than six months. After the period, the agreement can be renewed for a similar period.
This can also be for a part-time basis other than his original employer's designated working hours. In all cases, the approval of the Ministry of Labor must be sought for the categories subject to the provisions of the Labor Law.
What Qatar Labour Law Says
According to Article 15 of Qatar Labour Law (Law no. 4 of 2009):
"No natural or juristic person may allow expatriates recruited as employees to work for any other entities, nor may they employ staff who is not thus sponsored. The competent authority may, exceptionally, allow the sponsor to second its Expatriate employees to another employer for no more than six months, with the arrangement renewable for a similar period."
Punishment For Working Illegally
If a person is found working illegally for another employer, the Ministry of Labour is authorised to take action against both the employer, the sponsor, and the employee. All three may face fines, and the employee may even face deportation.
Conclusion
To work in Qatar, you should be recruited from your home country or locally through proper channels. You can submit your resume to companies in Qatar and attend job fairs or recruitment events. You can even come on a visit visa to Qatar and attend job interviews (please note that it is illegal to work on a visit visa).
You need to undergo the procedures like submitting a resume, attending an interview, signing a labour contract, medical check, background check and issuing an employment visa. Please avoid anyone offering a shortcut to work in Qatar through a "freelance visa", as that may land you in trouble.
---
FAQ On Qatar Freelance Visa
---
Is freelance visa legal in Qatar?
The so-called freelance visa is not legally allowed in Qatar. As per Qatar Labour Law, an employee can only work temporarily under another employer with written permission from the original employer and approval from the Ministry of Labour.
How can I get freelance visa in Qatar?
Qatar does not have a freelance visa system, as claimed by many people. Those caught working illegally for another employer may face legal actions.
READ NEXT: How Employees Can Change Jobs in Qatar
---
Related Articles:
Copyright © DohaGuides.com – Full or partial reproduction of this article in any language is prohibited.
---