Qatar's Ministry of Labour (MoL) has launched a digital platform that helps retired nationals find jobs in private companies that match their skills and interests. The "Istamer" platform, launched in September 2023, is all about giving retired Qataris a chance to get back to work in the private sector.
What Is Istamer?
Istamer is an online platform that makes it easy for retired Qataris to find jobs in private sector. The goal is to bring retired people with valuable experience back into the workforce. This helps both the retirees and the companies that need their skills.
How Does Istamer Work?
Using Istamer is simple. If you're a retired Qatari looking for work, you can create a profile on the platform. This profile helps the people who run Istamer understand what kind of job you want and what you're good at.
Then, Istamer connects you with companies that might have a job for you. It makes the whole process of finding a job, from applying to getting hired, much easier because you can do it all online.
The platform harnesses the power of AI algorithms to connect retired job seekers with the perfect job opportunities in the private sector, all tailored to their unique skills, qualifications, and preferences.
What You Can Expect:
Easy Online Process: You don't need to go anywhere in person. The platform streamlines the entire recruitment process, from application submission to interviews and final job offers, all conducted online.
Many Job Options: Istamer works with 300 different companies, including government organizations and private businesses. You can find job opportunities in education, healthcare, hospitality, and more.
Transparency: The platform ensures transparency for job applicants regarding available roles in the private sector, while also offering businesses a broader pool of potential candidates during the hiring phase.
Keep Your Pension: If you receive a pension from the government or military, working in the private sector won't affect it. According to the Social Insurance Law No. 1 of 2022 and the Military Retirement Law No. 2 of 2022, retired citizen from civil or military authorities has the right to work in the private sector without his pension being affected.
How to Get Started
If you're excited about the idea of going back to work, Istamer started accepting applications on 24th September 2023. You can login to the platform on the Ministry's Kawader website.
Kawader is the National E-Recruitment Portal through which Qatari citizens can search for job vacancies that are posted by different organizations.
Requirements to apply through Istamer are: CV, experience certificates, and copy of QID card.
If you have any questions or need help with the platform, you can call 40488061.
Teamwork for a Better Future
The Istamer platform is the result of many people working together. The Ministry of Labour, along with other government departments and the Digital Transformation Unit, all came together to make this happen. Their goal is to create a strong and skilled Qatari workforce, in line with Qatar's National Vision for 2030.
Istamer is a fantastic chance for retired Qataris to get back into the working world. It's a simple and easy-to-use platform that opens up new opportunities, helping retired individuals and the country move towards a brighter future together.
---
Related Posts:
Copyright © DohaGuides.com – Full or partial reproduction of this article is prohibited.
---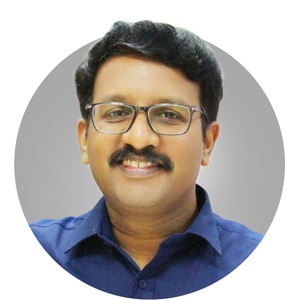 Aneesh, the Founder & Editor of DG Pixels, holds a Master's Degree in Communication & Journalism, and has two decades of experience living in the Middle East. Since 2014, he and his team have been sharing helpful content on travel, visa rules, and expatriate affairs.