Are you looking for the best buffet in Doha but don't want to break the bank? Look no further! In this article, we'll explore the top buffets in Doha that offer a delicious spread of food, all for under 100 QR.
From the most popular Indian cuisine to international favorites, there's something for everyone. Whether you're a local or a tourist, you won't want to miss out on these affordable and mouth-watering dining options.
So, let's dig in and discover the list of restaurants with best buffets in Doha under 100 QR.
NOTE: Most of these restaurants need table reservation. So make sure you call and book in advance. Since restaurants may change their buffet days or timings, please confirm they are serving buffet during the time you are visiting.
Indian Buffet in Doha Under 100 QR
Absolute Barbecue
AB's offers a unique indoor dining experience that brings the beloved outdoor activity of barbecuing inside. The restaurant features a 'do-it-yourself' dining experience where diners grill on the table, their choice of meat, seafood and vegetables starters served on skewers to their preference.
Whether you're in the mood for Tandoor from North India, grills from the Mediterranean, Peri-Peri from Portugal, or Churrasco from Brazil, AB's has you covered with their unlimited selection of world barbecues. Dining out has never been more enjoyable than at AB's.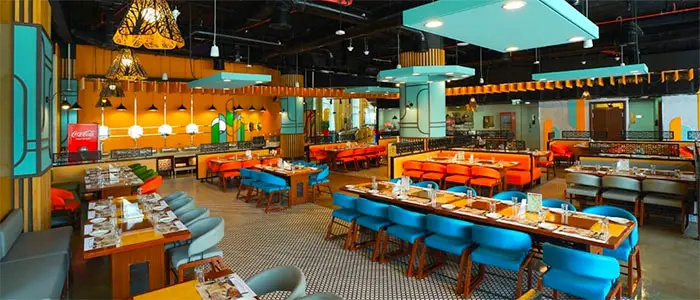 Weekday Lunch Buffet: QR 64
Weekday Dinner Buffet: QR 84
Weekend Lunch & Dinner Buffet: QR 89
Kids Rate (6-12 years): 50% off adult
Location: Dusit D2, Building No. 23, Salwa Road, Muntazah Area, Wadi Al Markh St, Doha
For Reservations: 44554797, 5030 4123
---
IndiGrill Restaurant
Indigrill offers "table-top grill" with a diverse selection of both vegetarian and non-vegetarian grills and starters, all served directly to your table alongside a lavish spread of salads, main courses, and desserts.
Their passion for exploring the boundaries of taste has led on a journey to bring the flavors of the world to your table, with a unique Indian touch that is "licensed to grill." Each visit to Indigrill promises new and surprising flavors that will leave you wanting more.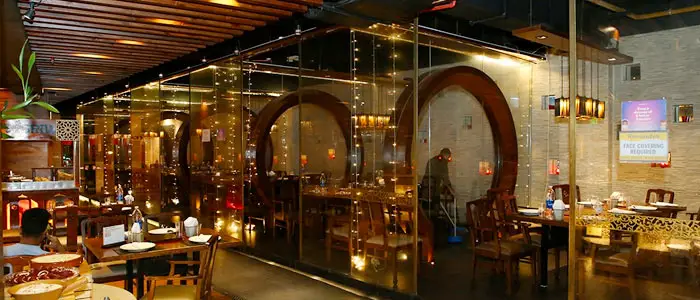 Weekdays Executive Lunch Buffet: QR 49
Weekdays Lunch Buffet: QR 69 (Live table top grills & appetizers)
Weekdays Dinner Buffet: QR 89
Weekend Lunch & Dinner : QR 89
Location: Barwa Tower 2, C-Ring Road, Al Sadd Doha, Qatar
For Reservations: +974 3339 5254, +974 4483 3855
---
Desi Dhaba
Desi Dhaba is Qatar's ultimate destination for authentic North Indian cuisine. Desi Dhaba takes great pride in serving traditional North Indian dishes bursting with rich flavors and aromatic spices. From savory curries and succulent tandoori specialties to freshly baked bread and fragrant biryanis, their menu showcases the diverse culinary heritage of North India.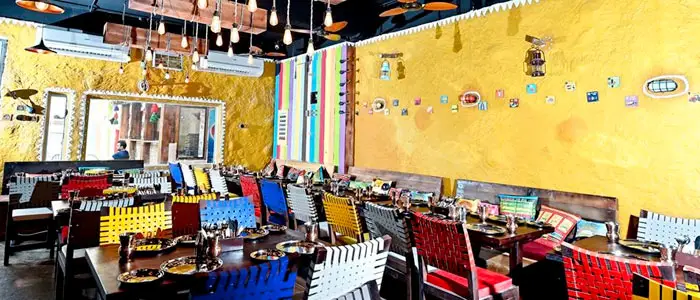 Lunch Buffet on Fridays and Saturdays: QR 49 (12 pm to 3 pm)
Location: Bin Mahmoud, Doha, Qatar
For Reservations: 70011319, 44411319
---
Al Osra Restaurant
Al Osra Restaurant is one of Doha's oldest culinary destination where gastronomic delights and a sumptuous buffet experience await you. Whether you crave traditional Qatari delicacies, Mediterranean flavors, Asian specialties, or indulgent desserts, Al Osra offers a culinary journey that will leave you wanting more.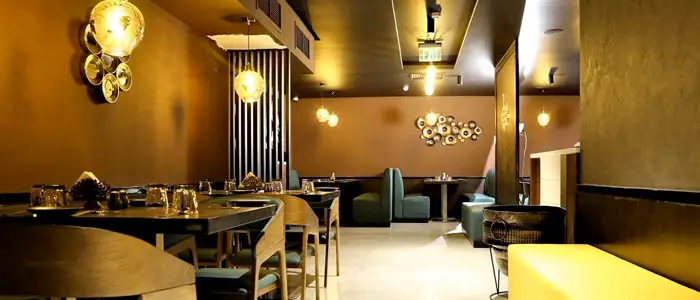 Friday Lunch Buffet: QR 49
Timing: 12:00 pm to 03:00 pm
Location: Al Musheireb Area (Next to Panda Hypermarket)
For Reservations: 44311661, 44319159
---
Green Pepper Restaurant
Nestled within the elegant Grand Qatar Palace Hotel, Green Pepper Restaurant promises a delightful dining experience. Green Pepper offers a diverse menu featuring a fusion of international and local flavors, expertly prepared by skilled chefs. Indian dinner buffet is served daily from 6 pm to 11 pm.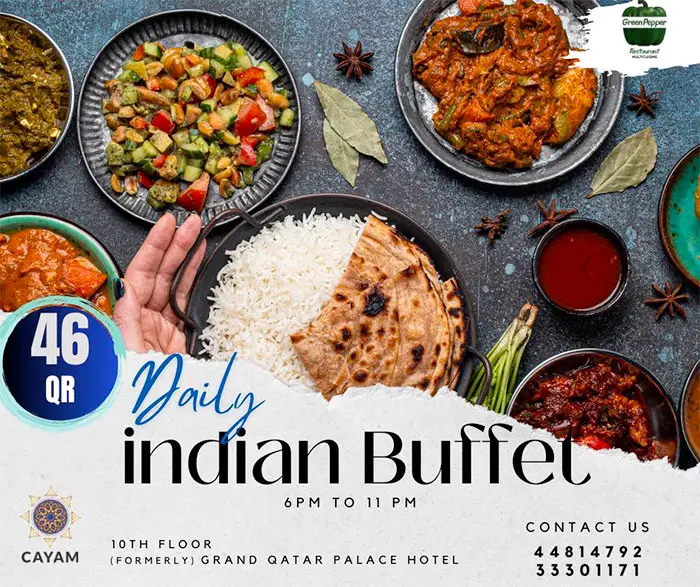 Dinner Buffet (Indian): Saturday to Wednesday: QR 46
Dinner Buffet: Thursday and Friday: QR 49
Kids Rate (6-10 years): 50% off adult
Time: 6 pm to 11 pm
Location: 10th Floor, Grand Qatar Palace Hotel, Al Areeq St, Doha
For reservations: 44814792, 33301171, 77227534
---
Aalishan Restaurant
Aalishan Restaurant is offering weekend buffet with more than 80 dishes, live pasta, chaats, sweet counters and a wide range of items that will make you and your family happy.
Lunch & Dinner Buffet: QR 69 (Thursday and Friday)
Location: Near Qatar Islamic Bank, Salwa Road, Doha
For Reservations: 4441 6098, 4431 5999.
---
Asiana – The Curry House
Asiana Restaurant has garnered a loyal following among buffet enthusiasts for its irresistible selection of classic Indo-Chinese dishes, making it a perennial favorite. With its mouth-watering array of offerings, including fragrant fried rice, flavorful chilli chicken, succulent chicken manchurian, and the indulgent delight of gulab jamun, there's no need for further introduction.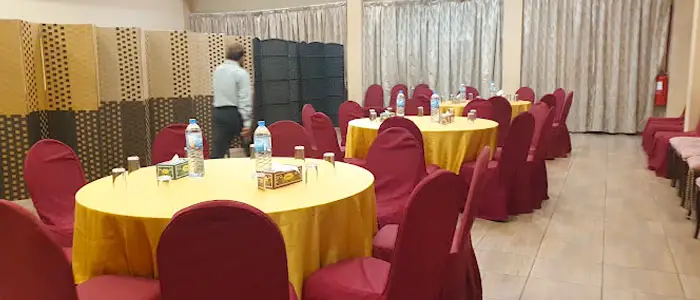 Lunch and Dinner Buffet: QR 65
Kids Rate: QR 39
Timings: 11:30 am to 3 pm and 6 pm to 11:30 pm
Location: Old Airport Road, Doha
For Reservations: 4462 6600
---
Spice & Sizzle Restaurant
If you are craving for authentic Pakistani, Indian, and Middle Eastern dishes, Spice & Sizzle Pakistani Restaurant is a great option. From sizzling grills and aromatic curries to inventive appetizers and indulgent desserts, each dish is thoughtfully crafted to deliver a harmonious explosion of flavors.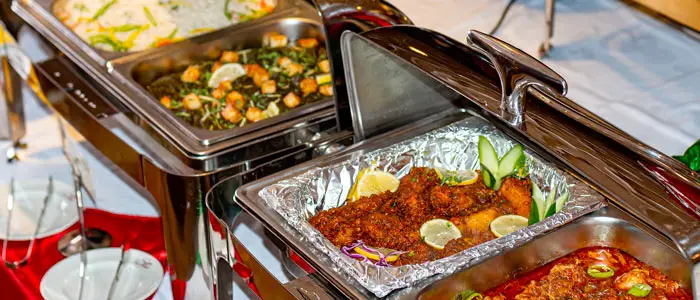 Tuesday Dinner Buffet: QR 89 (7:00 pm to 11:00 pm)
Friday Lunch Buffet: QR 89 (12:30 pm to 4:00 pm)
Kids Rate (5-10 years): QR 50
Location: Midmac Roundabout, Salwa Road, Doha
For Reservations: 50800128, 50800124, 44441256
---
Indian Coffee House Qatar
Indian Coffee House Qatar offers a unique blend of traditional Indian cuisine and modern cooking techniques. Its menu features a wide range of dishes, including both vegetarian and non-vegetarian options, that are cooked with recipes of the past, reinterpreted with great attention to detail, artistic presentation, and modern cooking techniques.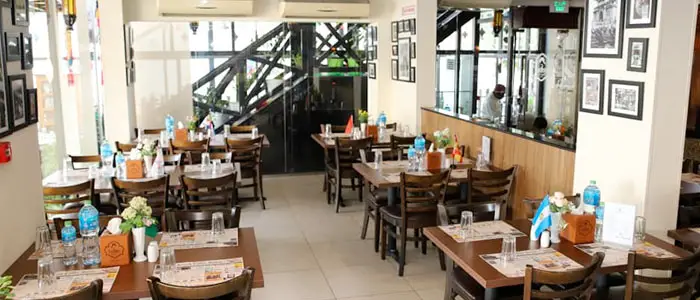 Weekend Lunch Buffet: QR 35 (12:30 pm to 3:30 pm)*
Friday Breakfast Buffet: QR 24 (7:00 am to 11:00 am)*
* Before visiting please check if buffet is being served.
Location: Fareej Abdul Aziz Street, Doha
For Reservations: +974 44440902 / 03, +974 7479 4677
---
Kadavu Restaurant & Grill
Kadavu Restaurant & Grill regularly offers Kerala Meals Lunch Buffet for QR 12. On some Fridays, they serve Samudra Buffet (seafood) for QR 36. Before visiting please check if buffet is being served.
Location: Building 66, Al Jazeera Street, Bin Mahmoud
For Reservations: +974 4442 4492, 6611 4492
---
Bharath Vasantha Bhavan
Bharath Vasantha Bhavan is an international chain of restaurants specialising in Indian vegetarian food. Currently they have six outlets in Qatar.
Often they have breakfast, lunch, and dinner buffets in some of their branches (mostly Al Khor branch). The rates are QR 15 or QR 20. You can check their Facebook page for latest buffet offers. Ph: +974 4443 2211.
---
International Buffets in Doha Under 100 QR
IKEA Qatar
IKEA Qatar is now offering buffet brunch every weekend starting 9 June 2023. This family-friendly brunch will be filled with yummy food, exciting kids' activities, and plenty of fun.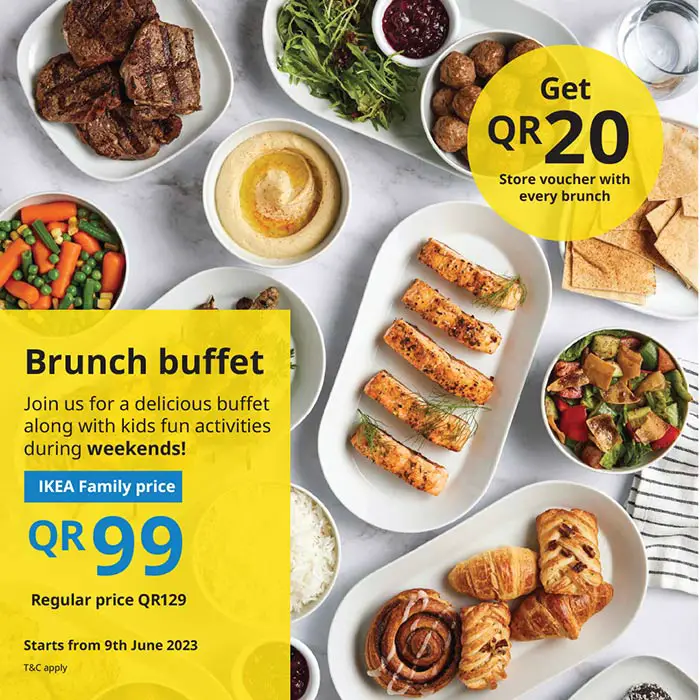 IKEA Family Members Price: QR 99, Regular Price: QR 129
Get QR 20 store voucher with every brunch.
Timing: 12:30 pm-04:00 pm (weekends)
Location: Al Shamal Rd, Umm Salal Muhammed, Qatar
---
Wok of Fame
Wok of Fame is a popular restaurant in Qatar that specializes in international buffet-style dining. Wok of Fame offers a wide range of dishes that cater to the varied appetites and tastes of Qatar's diverse population. The restaurant is well-known for its Chinese and seafood cuisine, and its buffet-style setup allows diners to sample a variety of dishes in a single sitting.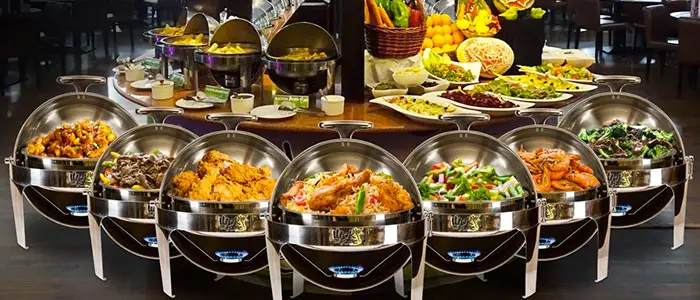 Daily Lunch and Dinner Buffet: QR 69
Children's Rate: QR 39
Timing: 12 pm-10:30 pm (every day)
Seafood Buffet on Wednesdays
Location: Villagio Mall, Gate 4, Doha, Qatar
For Reservations: 4413 4772, 66201614
---
Ponderosa Steakhouse
Ponderosa Steakhouse has three outlets in Qatar which offer a delightful dining experience that combines international flavors with a touch of local charm.
The featured hot foods are a rotation of great-tasting home-style recipes including a variety of chicken dishes, meats, pasta dishes, popular seasonal side dishes, and bread. There is also an extensive all-you-can-eat cold and hot bar that features a variety of fresh vegetables, fruits, prepared salads, soups, appetizers and other hot dishes.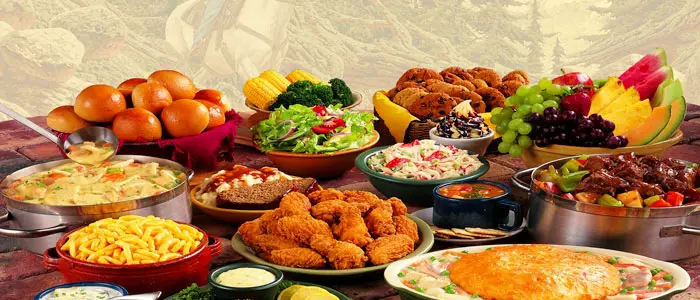 Lunch and Dinner Buffet: QR 54
Timings: 11:30 am to 11:30 pm
Ramada Branch: 44655880
Dafna Branch: 44836206
Salwa Branch: 44583006
---
One World Restaurant and Grill
One World Restaurant is a newly opened restaurant inside Grand Legacy Hotel. The restaurant offers traditional Qatari and Arabian cuisine as well as selected Western specialties.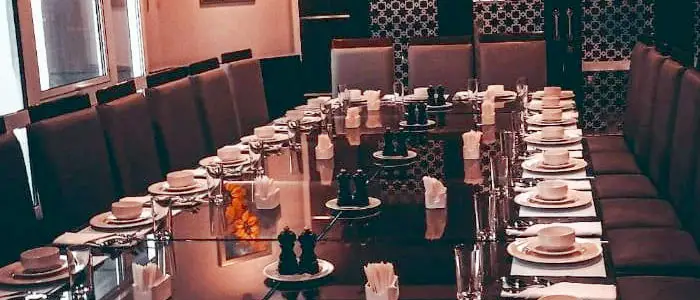 Thursday Dinner Buffet: QR 69 (6 pm onwards)
Friday Lunch Buffet: QR 69 (1 pm onwards)
Location: Grand Legacy Hotel, Al Bin Amur Al Attiya Street, Old Salata
For Reservations: 5072 4042
---
Lagenda International Restaurant
Experience an irresistible all-you-can-eat buffet featuring a delectable fusion cuisine that will leave you craving for more. Indulge in a family-friendly dining atmosphere that caters to everyone's taste buds. This is the place for a perfect dinner night out for your family, a dinner gathering with friends/colleagues, or simply a dinner date with your loved one.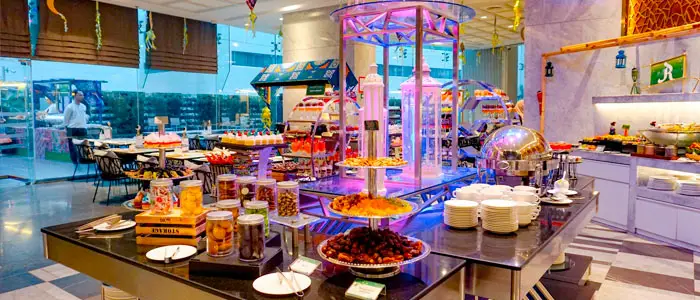 Japanese & Steamboat Dinner Buffet (Thursdays): QR 98
Thai & Korean Dinner Buffet (Fridays): QR 99
Children (6-11 years): 50% off adults
Timings: 6.30 pm to 10.30 pm
Location: Holiday Villa Hotel & Residence, Al Muntazah Signal, C-Ring Road
For Reservations: 4408 4220
---
Lifestyle District Cafe
Lifestyle District Cafe is a popular dining destination located in Doha, Qatar. The restaurant offers a wide range of Filipino dishes. Whether you're looking for a casual lunch or a more upscale dining experience, Lifestyle District has something to offer.
Daily Dinner buffet: QR 29 (from 5:00 pm to 11:30 pm)
Weekend Breakfast-Lunch special buffet: QR 29 (Friday & Saturday from 7:00 am to 2:00 pm)
Location: Al Kinana St, Doha
For Reservations: 7107 2134, 7070 6933, 5592 0586
---
Bagong Coal Restaurant
Immerse yourself in a culinary journey of Filipino delights at Bagong Coal Restaurant, where an enticing buffet spread awaits. Delight in a tantalizing assortment of traditional Filipino favorites, including savory soups, mouthwatering main courses, flavorful rice and noodles dishes, delectable sides, and irresistible desserts.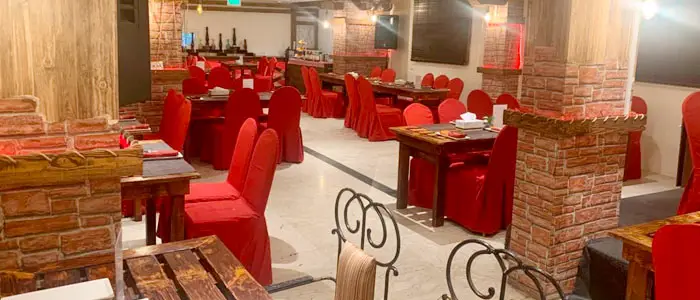 Daily Filipino Buffet: QR 37 (Saturday to Thursday)
Friday Dinner Buffet: QR 37
Timing: 11 am – 3 pm and 5 pm – 11 pm
Location: 9th Floor, Grand Qatar Palace Hotel, Al Areeq St, Doha
For Reservations: 4481 4792, 7722 7534
If you know about an amazing restaurant in Doha that is offering buffet, please do comment and we can update. For free listing on this page, you can send us an email with the details. Also, make sure to share this page with your friends and family.
---
Related Articles:
Copyright © DohaGuides.com – Full or partial reproduction of this article in any language is prohibited.
---