Craving for an authentic Indian Masala Dosa or Dahi Puri? We all know that finding good vegetarian restaurants can be challenging while you are out of India. Eating out can be even more challenging in Gulf countries, where non-vegetarian specialities are more popular.
Luckily, Qatar is a country with a diverse population and plenty of restaurants that specialise in Indian vegetarian dishes. We have prepared this list of Vegetarian Restaurants in Doha based on online dining reviews, delivery app reviews and our personal experiences.
We are including only pure-vegetarian restaurants that do not serve any non-veg dishes. If you do not mind non-veg dishes being served on the same premises, there are even more Indian restaurants to check out.
Our Favourite Vegetarian Restaurants in Doha
Below are some of our recommended places to get Indian vegetarian food. Most of these are restaurant chains with outlets in different parts of Qatar. Needless to say, they strive to keep consistency in the food and service quality. Let us know which is your favourite.
Saravanaa Bhavan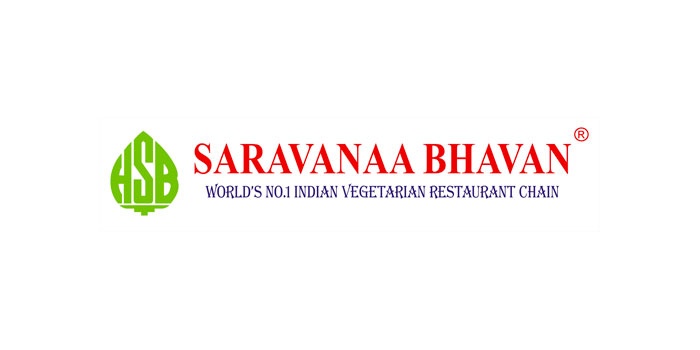 Founded in 1981 in Chennai, Hotel Saravanaa Bhavan is the world's largest South Indian restaurant chain, with more than 100 outlets across 23 countries. They have four outlets in Qatar: Old Al Ghanim, Salwa Road, Abu Hamour and Al Khor. Saravana Bhavan's specialities are South Indian dishes like dosa, idli, vada and filter coffee.
Saravanaa Bhavan Branches in Qatar
Old Al Ghanem – Near Bank Street, Street 860, Zone 6, Al Mahar Street – Tel: +974 44437776
Salwa Road – Building 467, Street 340, Zone 56, New Khalifa Street, Al Asiri Area – Tel: +974 44145777
Abu Hamour – Food Court, Safari Mall, Abu Hamour, Doha – Tel: +974 4469 1777
Al Khor – Food Court Floor, Al Khor Mall – Tel: +974 4411 3755
Official website: https://saravanabhavan.com/
---
Bharath Vasantha Bhavan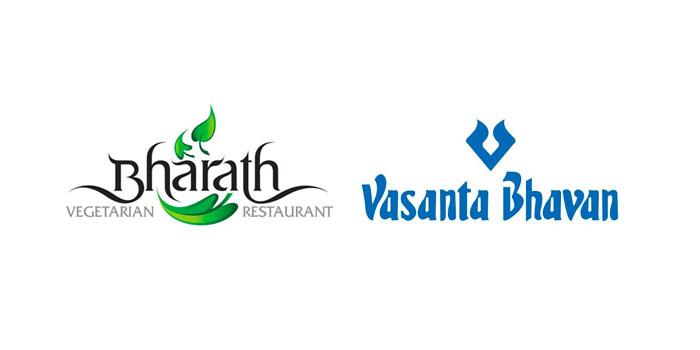 Bharath Vasantha Bhavan is the joint venture of two prominent chains of vegetarian restaurants – Bharath Vegetarian Restaurants and Vasanta Bhavan. Currently, 18 outlets operate under the brand name Bharath Vasantha Bhavan in UAE, Qatar and Sri Lanka. Six of these are in Qatar: Umm Ghuwailina, Bin Mahmoud, Mamoura, Matar Qadeem, Al Wakra, and Al Khor. They are also famous for specialities like masala dosa, vada and South Indian meals.
Bharath Vasantha Bhavan Branches in Qatar
Umm Ghuwailina – Ras Abu Aboud Street, Near Sana Signal – Tel: +974 4443 2211
Bin Mahmoud – Nasrallah Centre, Al Khaleej (Gulf) St. Near Jaidah Flyover – Tel: +974 4443 9955
Mamoura – Mamoura Mall Food Court, Near Mamoura Signal – Tel: +974 4443 5454
Matar Qadeem – Airport Road, Near Old Airport Signal – Tel: +974 4436 0099
Al Wakra – Near Health Centre Roundabout, Abdul Rahman Bin Jasim Street – Tel: +974 4443 9911
Al Khor – Al Thakhira Road, Near Doha Bank – Tel: +974 4443 5959
Official Website: https://www.bharathvasantabhavan.com/
---
Aryaas Vegetarian Restaurant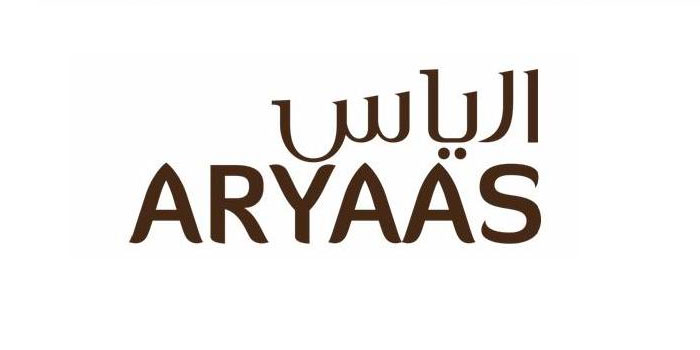 Launched in 2007, Aryaas is considered a top-choice restaurant for Indian vegetarian dishes. They have six branches in Qatar: Muntaza, Mansoura, Barwa City, Abu Hamour, Al Wukair and Pearl Qatar. Our recommended item at Aryaas is the Mini Tiffin, a sampler of different South Indian dishes with a mini coffee at an affordable price.
Aryaas Branches in Qatar
Muntaza – B-Ring Road, Near Al Sari St – Tel: +974 4436 0097
Mansoura – Al Meera Complex, Al Muntazah St – Tel: +974 4443 9555
Barwa City – Lulu Hypermarket Food Court – Tel: +974 4437 4455
Abu Hamour – Indian Cultural Center, Al Madeed Street
Al Wukair – Al Mashaf Rd – Tel: +974 4471 2190
Pearl Qatar – Qanat Quartier, Pearl Qatar – Tel: +974 4477 1596
Official Website: https://aryaasqatar.com/
---
Kailash Parbat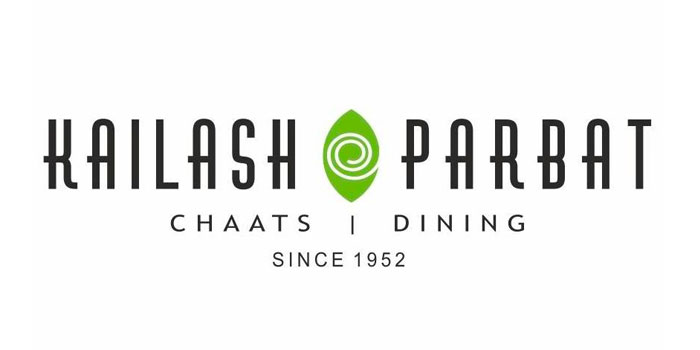 With a tradition of 65+ years, Kailash Parbat is a fast-expanding vegetarian food chain with a presence in 8 countries. They serve authentic Indian street food like Bambaiya Dahi Puri, Samosa Chaat, Chole Batura, and regional cuisines like Punjabi and South Indian dishes.
Kailash Parbat Branches in Qatar
Al Ghanim – Ras Abu Abboud Street, Next to Retail Mart – Tel: +974-4427 1110
Dafna – City Center Mall, Near Cinema Complex, Dafna – Tel: +974-3026 0867
Old Airport – Indian Supermarket, Al Matar Street – Tel: +974-3078 4447
Abu Hamour – Safari Mall Food Court, Ain Khalid – Tel: +974-3100 0452
Official Website: https://www.kailashparbatgroup.com/
---
Bikanervala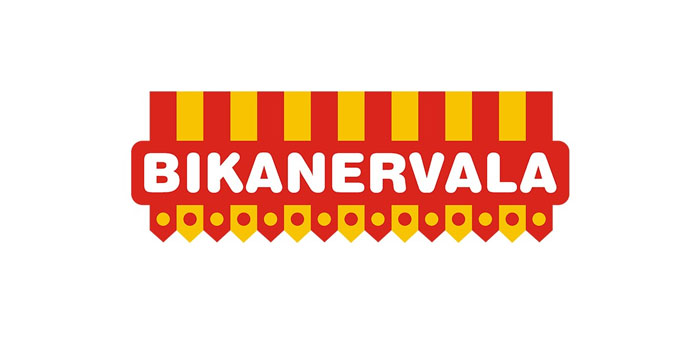 Bikanervala, which is associated with traditional Indian sweets, snacks, and street chats, began in Rajasthan in 1905. The company today has over 100 outlets in six countries, serving millions of customers daily with a diverse range of food products. Bikanervala opened in the Doha outlet in July 2022.
Airport Road – 310, Al Matar Al Qadeem St, Near Indian Supermarket – Tel: +974-66362333
Official Website: https://bikanervala.com/
---
Dosa House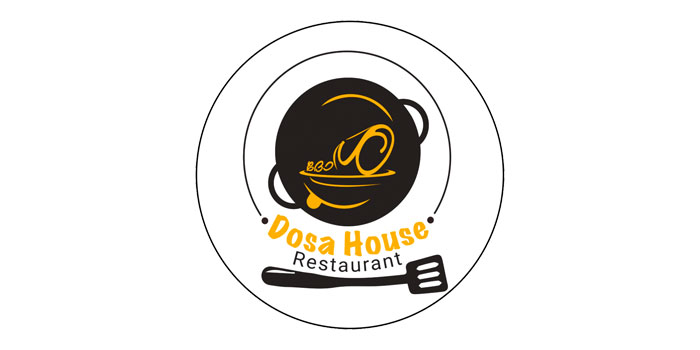 Dosa House Branches in Qatar
Even though Dosa House is a relatively new chain of vegetarian restaurants in Qatar, it has seen rapid expansion in a short period. Currently, they have four branches in Doha. As the name suggests, they specialize in different types of dosas and serve other dishes like North Indian street food, thali and curries.
Airport Road – Near Indian Supermarket, Al Matar Street – Tel: +974-5007 7710
Abu Hamour – Near Old Wholesale Market, Abu Hamour – Tel: +974-5007 7720
Matar Qadeem – Opposite Doha Bank, Matar Qadeem – Tel: +974-5007 7730
Doha Jadeed – Near Crazy Signal, Opposite Doha Jadeed Metro Station – Tel: +974-5007 7740
Official Website: https://dosahouse.online/
---
More Options For Vegetarian Lovers
Below are some more budget-friendly options that are popular with vegetarians in Doha. Some of them couldn't make it to our favourites list primarily due to lack of family dining space, parking issues, and inconsistency in service. They are still worth visiting for the quality of their food.
Gokul Gujarati Restaurant
Gokul Gujarati Restaurant is Qatar's first authentic Gujarati restaurant, serving everything right from full thali, sweets and chaats. One of the most sought-after dishes is the Gujarati Thali which is a spread of a full traditional meal.
Fereej Bin Mahmoud – 930, Ibn Mahmoud St, Doha – Tel: +974 4480 0373
---
Sangeetha Vegetarian Restaurant
Sangeetha Vegetarian Restaurant serves South Indian dishes like Poori Masala, Masala Dosa, Idly etc. and various North Indian dishes. They have two branches in Qatar: Najma and Wakra.
Najma – Ibn Derhem Street, Najma – Tel: +97444417004
Wakra – Near KIMS Health Medical Center – Tel: +974 4417 7402
---
Shreeji Restaurant
Shreeji Restaurant is a familiar name for vegetarians in Doha. Their outlet in Fereej Bin Mahmoud is known for North Indian cuisine – mainly Punjabi and Gujarati dishes.
Fereej Bin Mahmoud – Al Khaleej St, Doha – Tel: +974 4498 1611
---
Mr. Idli
Mr. Idli is a South Indian Vegetarian Restaurant in Barwa Village serving different modified versions of dosa and idli. They also serve North Indian street food like chaats.
Barwa Village – Building 9, Shop 50, Barwa Village – Tel: +974-4488 9375
---
Delhi Belly Cafeteria
Delhi Belly is a smaller restaurant serving North Indian vegetarian food at very affordable prices:
Al Mansoura – Next to Al Mansoura Metro Station – Tel: +974 6684 2121
Disclaimer: DohaGuides.com is not affiliated with any of these brands or paid for their promotion. We understand you may have unsatisfactory experiences at some of these places. We have only considered the majority opinion while preparing the list. If we have left out any of your favourite places, feel free to comment, and we shall review the list.
---
Related Posts:
Copyright © DohaGuides.com – Unauthorized reproduction of this article in any language is prohibited.
---