The standard of living in Qatar is comparable to that in developed countries. The country has some of the world's finest roads, healthcare, and education. However, tourists often have this question in mind when they visit Qatar: Is Qatar tap water safe to drink?
Even among the residents, this is a topic of debate. Generally speaking, yes, you can drink tap water in Qatar. But not all tap water may be safe to drink. Read on to find out why and what you can do.
Water Supply in Qatar
Being a desert nation with annual rainfall among the lowest in the world, Qatar has a limited supply of natural water sources. The country relies heavily on desalinated seawater for its water supply. Recycled water and groundwater are also sources of water.
According to Qatar Government's Hukoomi website, the most important environmental concern for the State of Qatar is protecting its most scarce resource – water. The country has one of the world's highest per capita water consumption rates. However, production does not keep pace with the increasing water demand.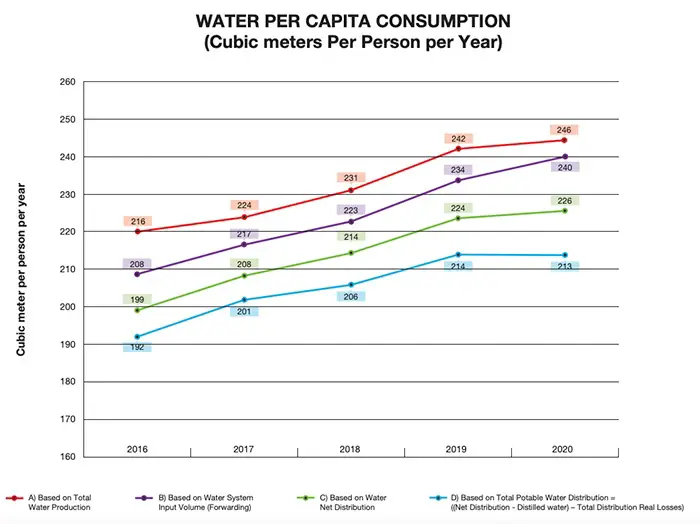 Qatar General Electricity & Water Corporation "KAHRAMAA" manages and oversees Qatar's water supply. KAHRAMAA's water supply is regularly checked to ensure it is clean and meets the highest safety standards.
Is Qatar Tap Water Safe To Drink?
The "tap water versus bottled water" study, conducted by QF's Qatar Environment and Energy Research Institute (QEERI) found that determined that tap water and bottled water in Qatar is very safe to drink. The organization examined 113 samples of tap water and 62 samples of bottled water with favourable.
QEERI scientists determined that Qatar's tap and bottled water conform to the quality guidelines established by the World Health Organization (WHO) and the United States Environmental Protection Agency (US EPA).
However, like in many countries, even if the water coming out of the treatment plant is safe, supply pipes and storage tanks may be contaminated. It is also possible for residues to settle at the bottom of storage tanks over time, resulting in mould and fungus growth. Government authorities do not regularly check private buildings' storage tanks and plumbing.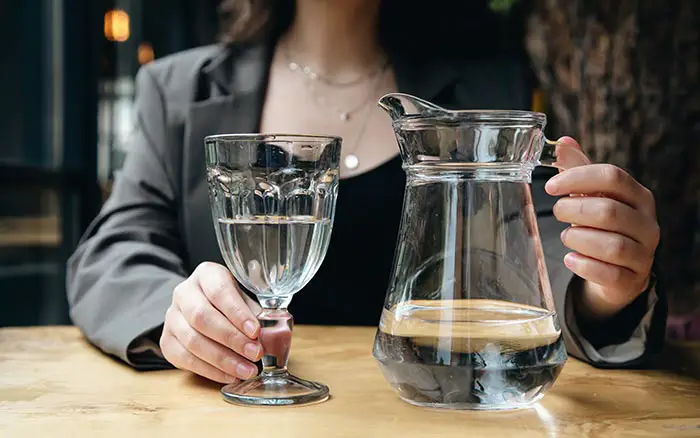 Do Qatar Residents Drink Tap Water?
According to surveys, most of Qatar's residents prefer bottled water for drinking because they are worried about the quality of Qatar's tap water.
A study by Qatar Foundation (QF) revealed that only 30 per cent of the local population regularly drinks tap water.
Most households that use tap water for drinking either have water filters installed or boil the water first.
Can You Cook With Tap Water in Qatar?
Cooking involves heating the water to a level that will remove the impurities. In Qatar, most households and restaurants use tap water for cooking.
Some residents install filters on their kitchen faucets and showerheads to avoid rusting pipes and unhygienic storage tanks.
Should You Buy Bottled Water in Qatar?
Bottled water in Qatar is clean and safe to drink. Most people prefer bottled water as it is readily available everywhere and is less risky. Also, they taste better as companies add minerals to them.
Some of the popular brands of bottled water in Qatar are:
Rayyan Natural Water
Nestle Pure Life
Aquafina
Dana Water
Qatar Oasis
Safa Water
Evian
Highland Spring Water
Many of these brands are available in large cans of 5 gallons with weekly home delivery services.
A 1.5 litre of bottled water can cost around QR 2.00 to QR 4.00. A 300 ml bottled water is normally sold for QR 1.00. The price depends on the brand, with local water being the cheapest.
Can You Drink Water At Park Sprinklers?
In a report about the quality of water used for irrigation, the Director of the Public Parks Department at the Ministry of Municipality, Mohamed Ali Al-Khoury,  stated that the water used in parks water is clean, free of harmful bacteria or microbes but they are not suitable for human consumption. "It is a triple-level treatment, and water needs to undergo quadruple therapy for it to be drinkable," he added.
Conclusion
If you are a visitor staying in a hotel or rented apartment, drink bottled water or filtered water or at least boil the water before drinking.
Many hotels purify the treated water and pass it through another round of filtration. Therefore, it is usually a little better than the water in Qatari homes or restaurants. Also, most hotels in Qatar offer free bottled water.
---
Frequently Asked Questions
---
Is tap water safe to drink in Qatar?
Tap water in Qatar is safe for drinking, but you must ensure the building's plumbing system and storage tanks are clean. If you are unsure of this, drinking boiled or bottled water is better.
Where does Qatar get its drinking water from?
The three sources of Qatar's water are desalination, groundwater, and recycled water.
Is Qatar tap water hard or soft?
Qatar's tap water is usually considered the "hard" type.
---
Related Articles:
Copyright © DohaGuides.com – Full or partial reproduction of this article in any language is prohibited.
---