Ramadan is a month for gratitude, sacrifice, and reflection, but let's get real – it's also about food. While we all know that the best Iftar is at home, there are a few places that offer a delicious extravaganza that is hard to miss!
As all restaurants in Qatar have stopped dine-in services due to the recent COVID-19 restrictions, only take-away and delivery services are available now.
Nevertheless, there are plenty of restaurant options all over Qatar that offer amazing Iftar deals like Iftar boxes, bundle meals, buffet at home etc.
Here are 50+ best Iftar deals in Doha to satisfy your hunger this month:
List of Best Iftar Deals in Doha
Zaitoon Restaurant & Grills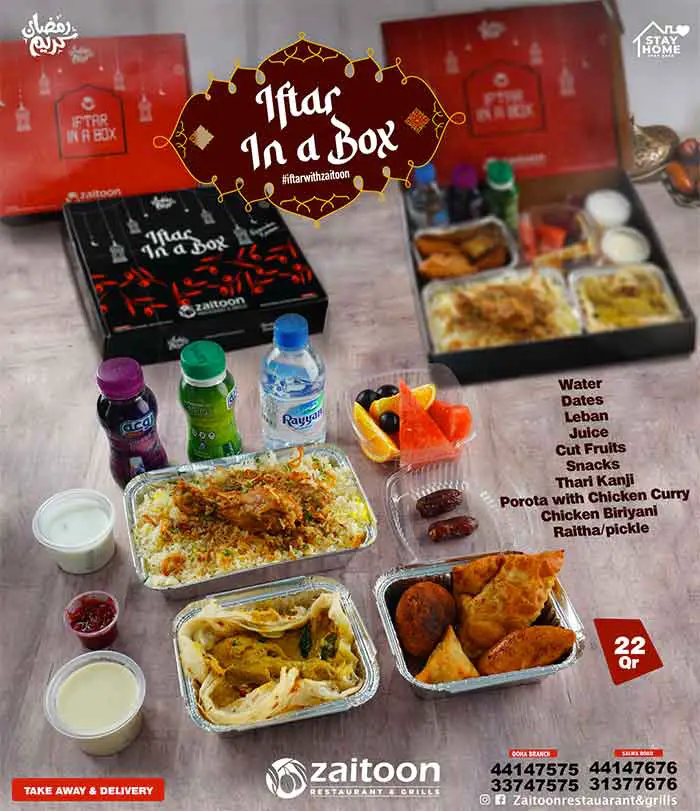 MRA Restaurant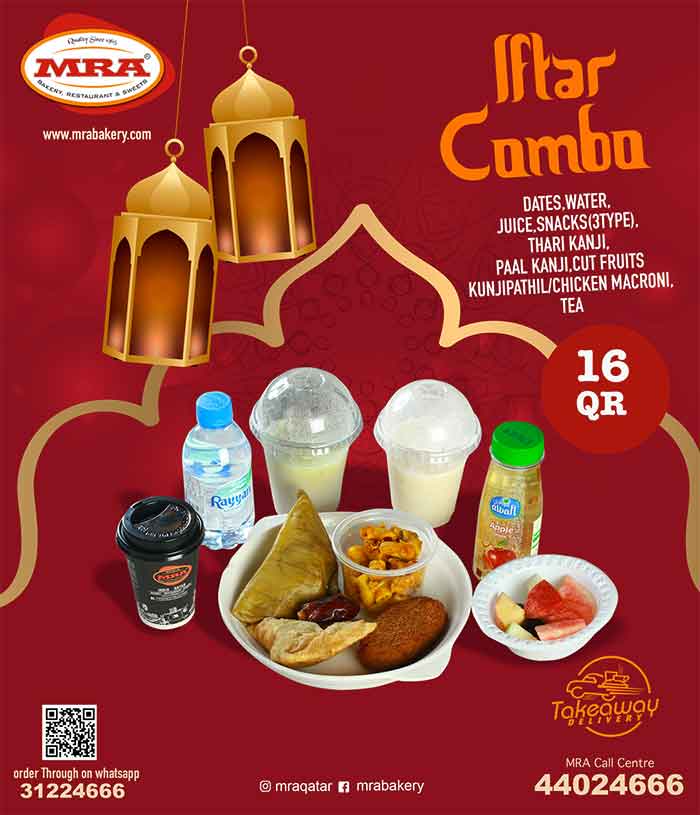 Zaffran Cafe
Tandoor Restaurant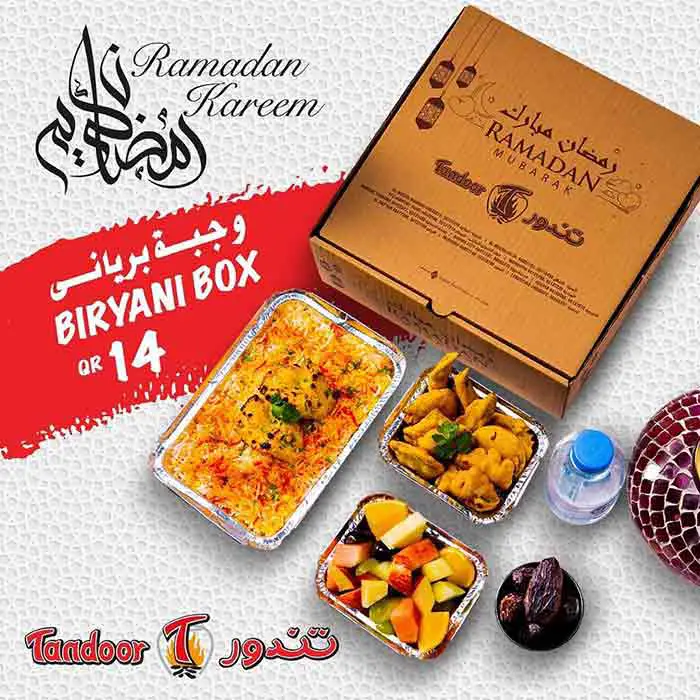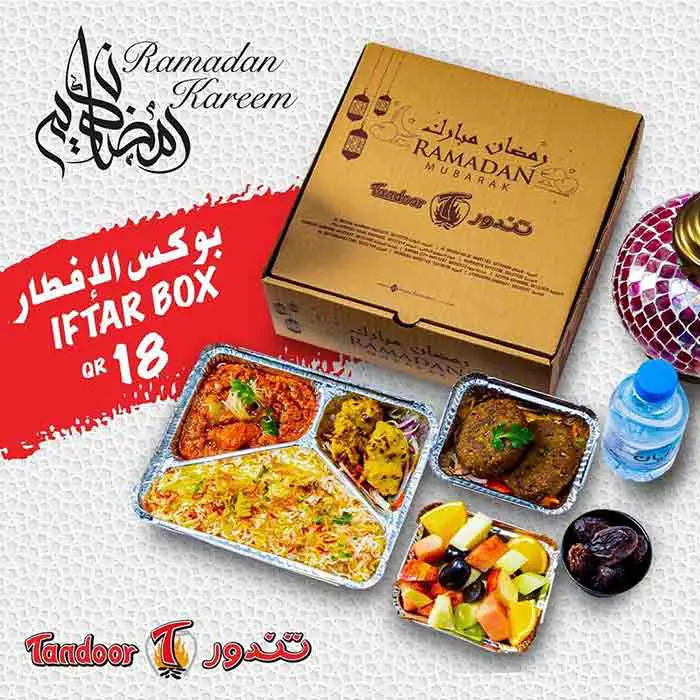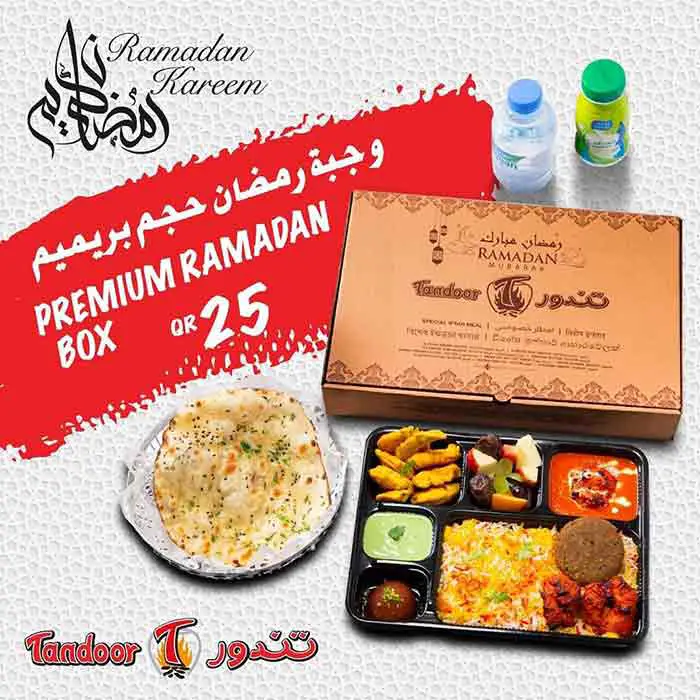 Spice and Sizzle Restaurant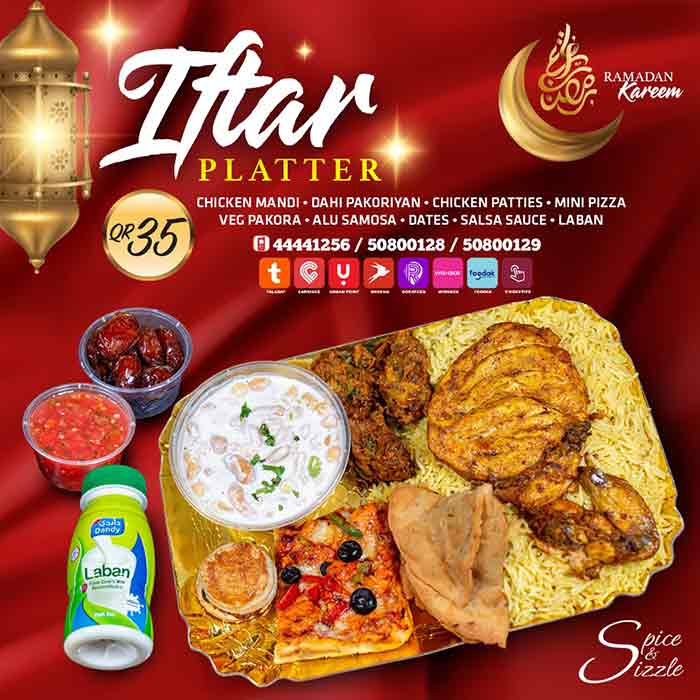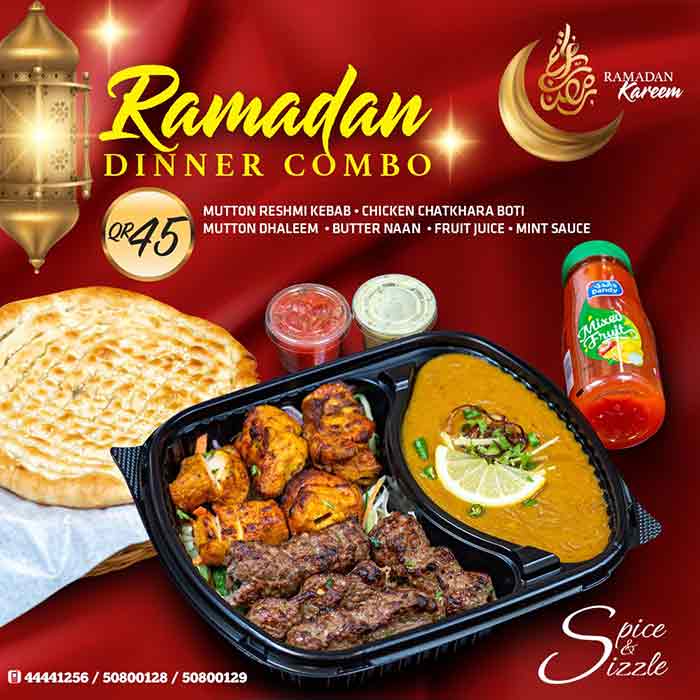 Indian Coffee House Qatar
Chili's Restaurant
Applebees Restaurant
Chaya Kada Restaurant
Beevi's Restaurant
Pistachio's Restaurant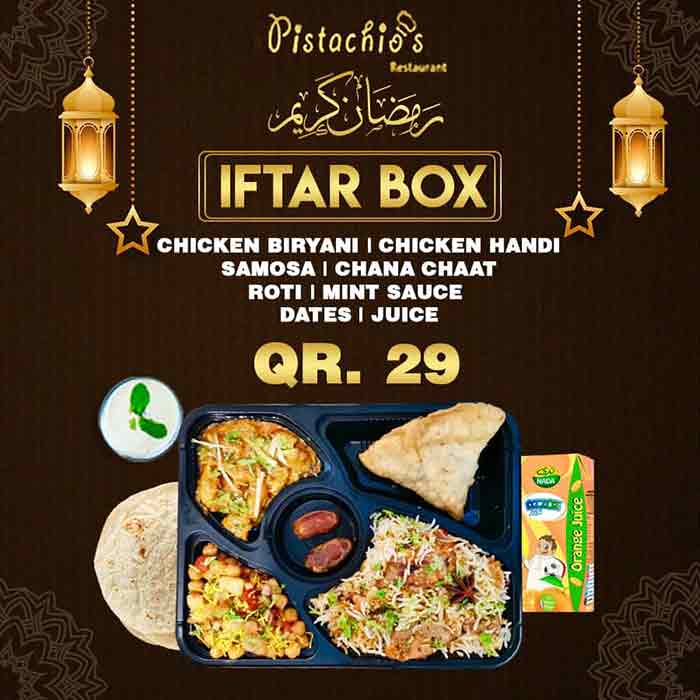 Desi Dhaba Restaurant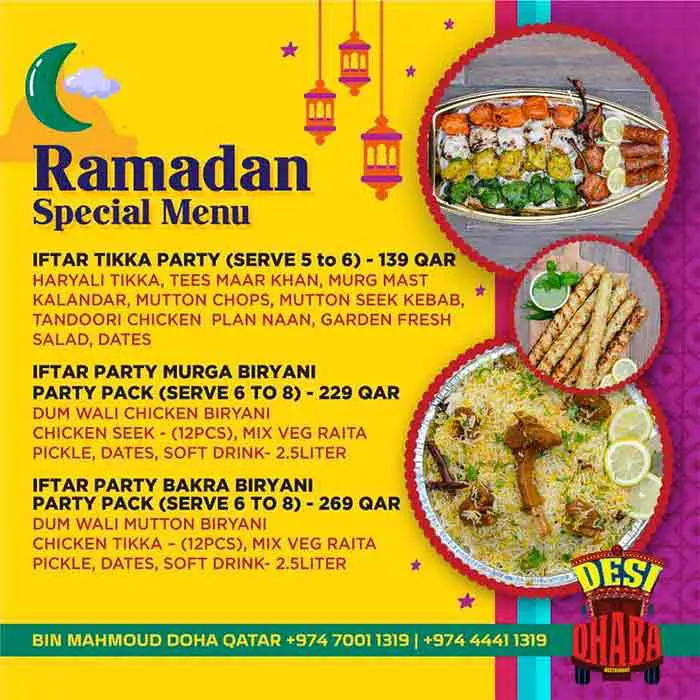 Zaoq Restaurant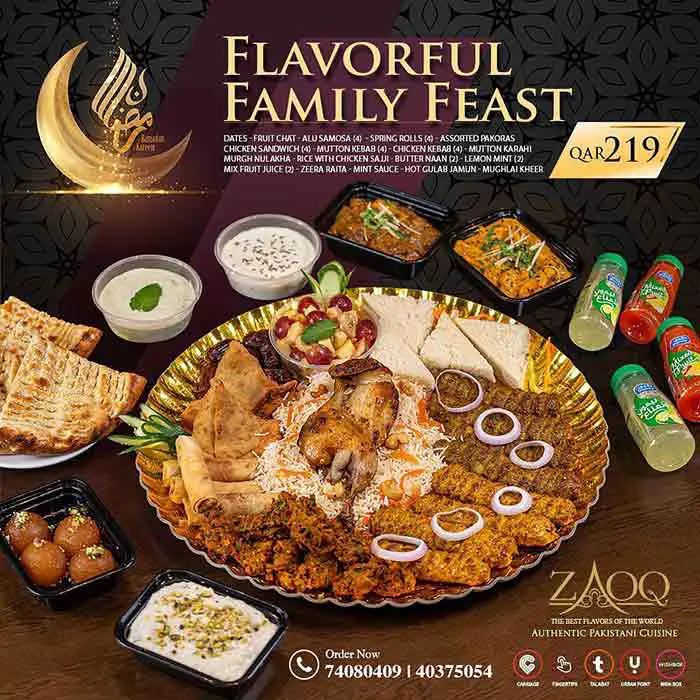 Papa Johns
Hasan Kolcuoğlu Turkish Restaurant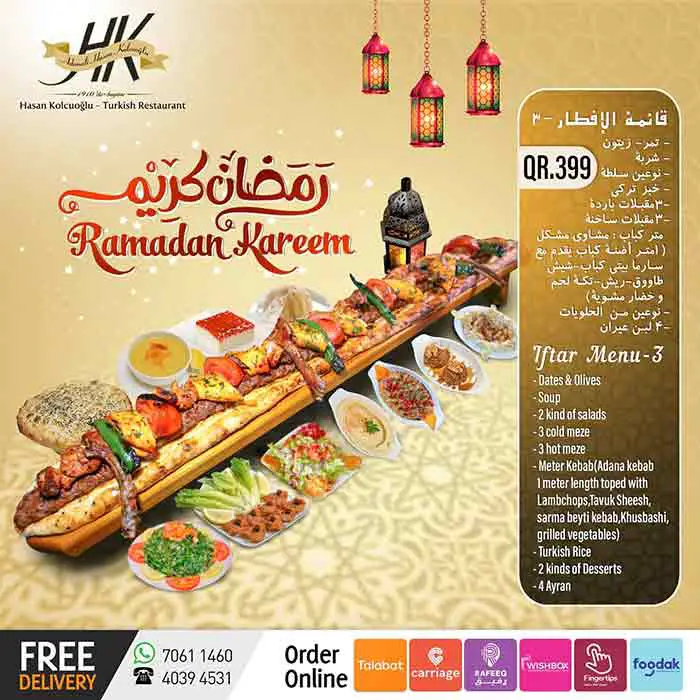 Punjab Restaurant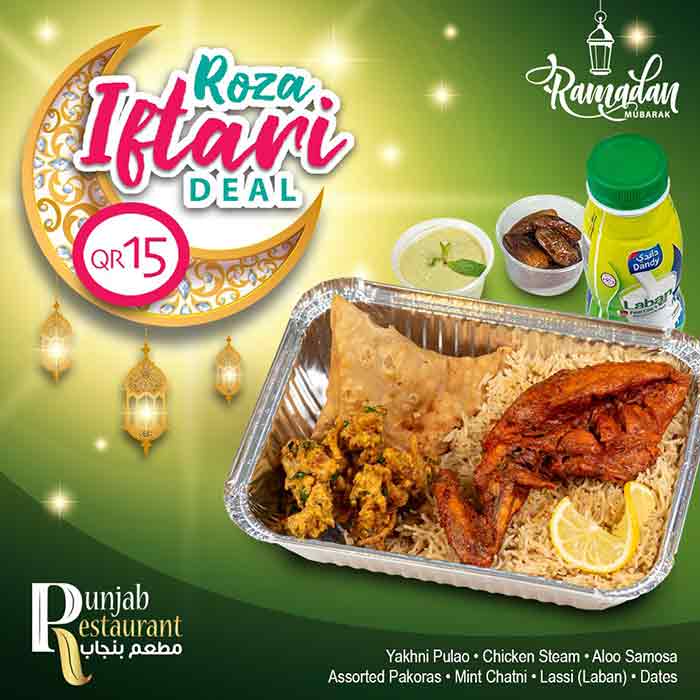 LalQila Restaurant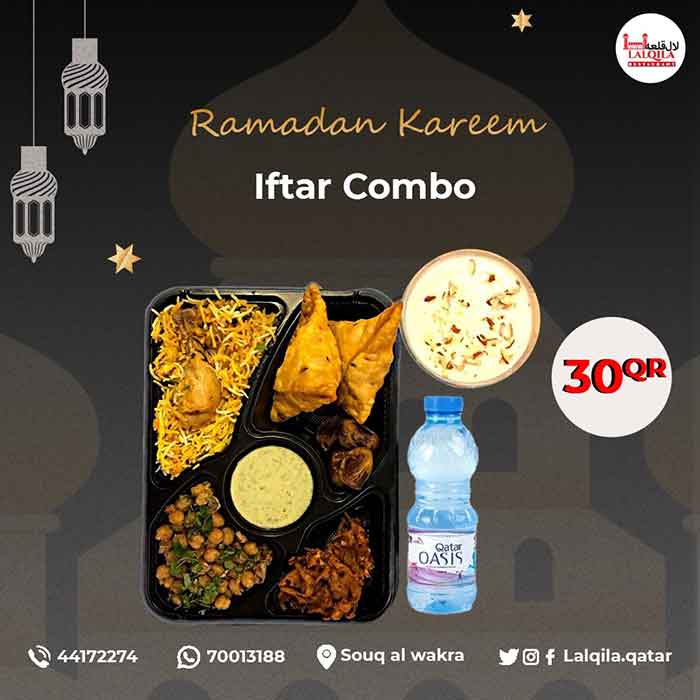 Lime Fresh Restaurant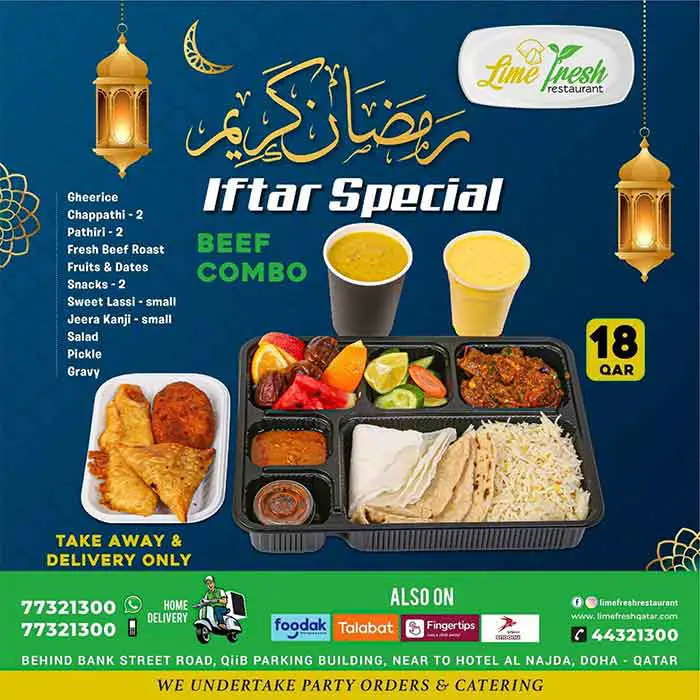 McDonalds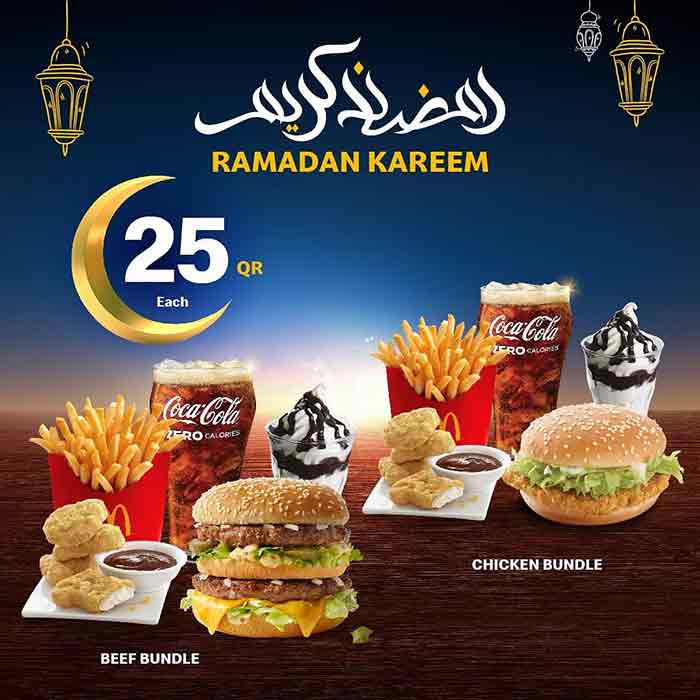 Kadavu Restaurant & Grill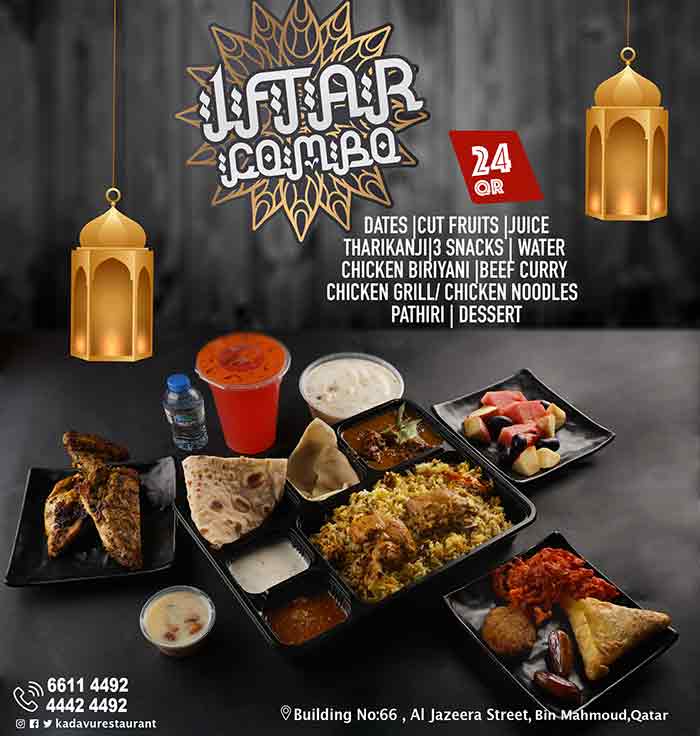 Eatopia
Malabar Palace Restaurant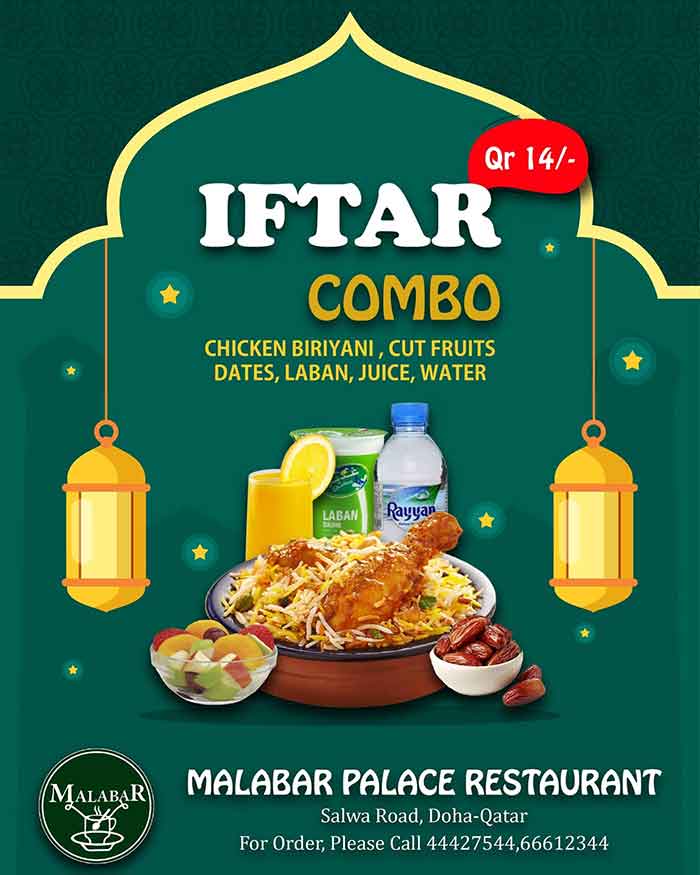 Raju Omlet Centre
Gazebo Indian Cuisine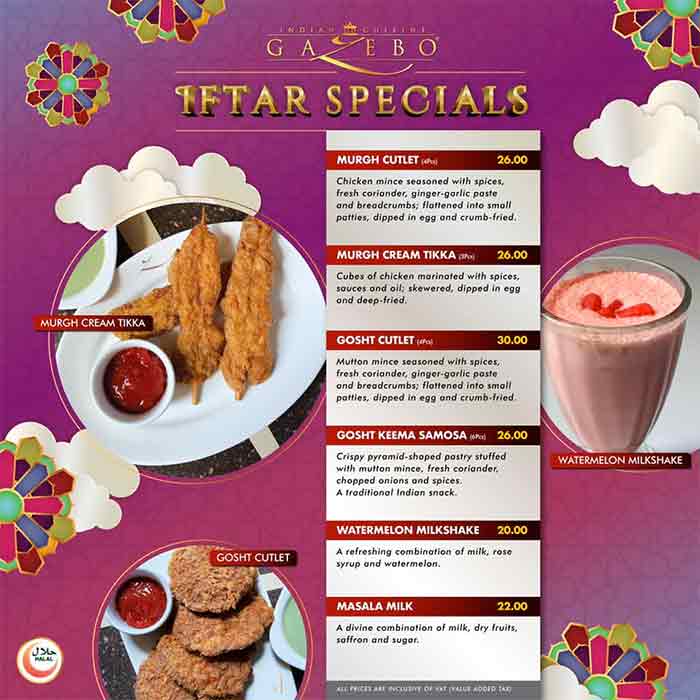 Chilli Lime Restaurant
Black Olive Restaurant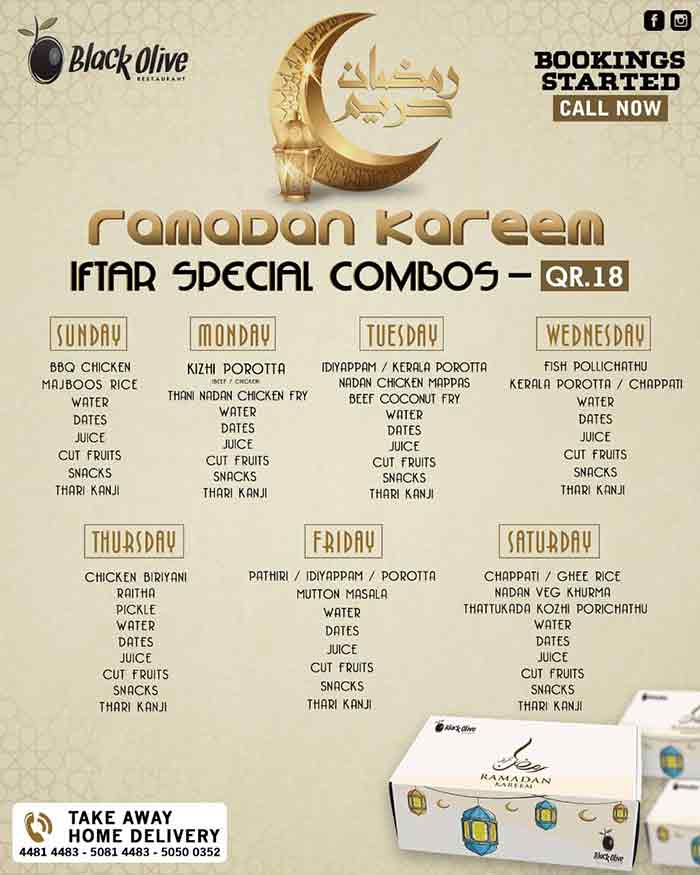 Sulaimani Kada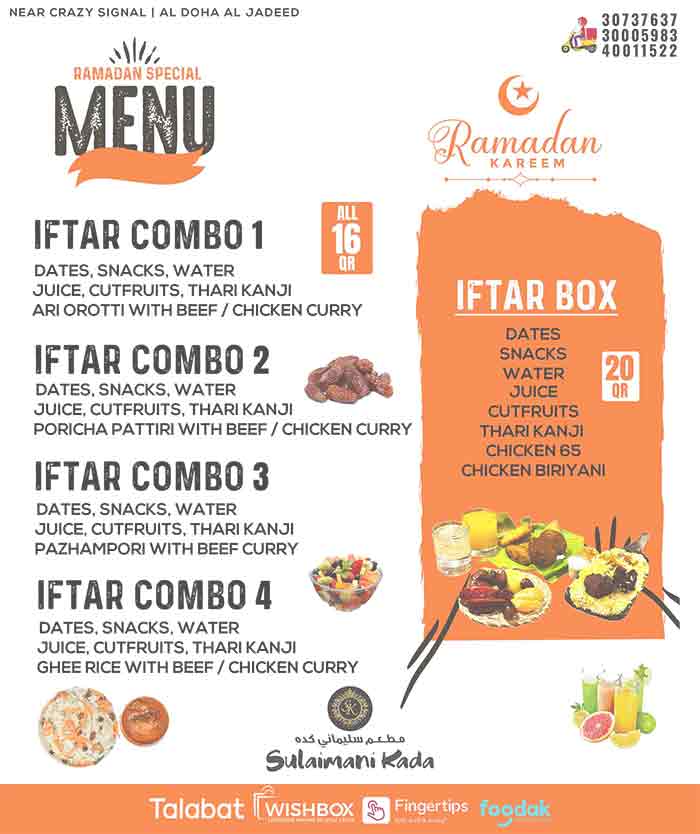 Taste of Mumbai Restaurant
Grill and Chill Restaurant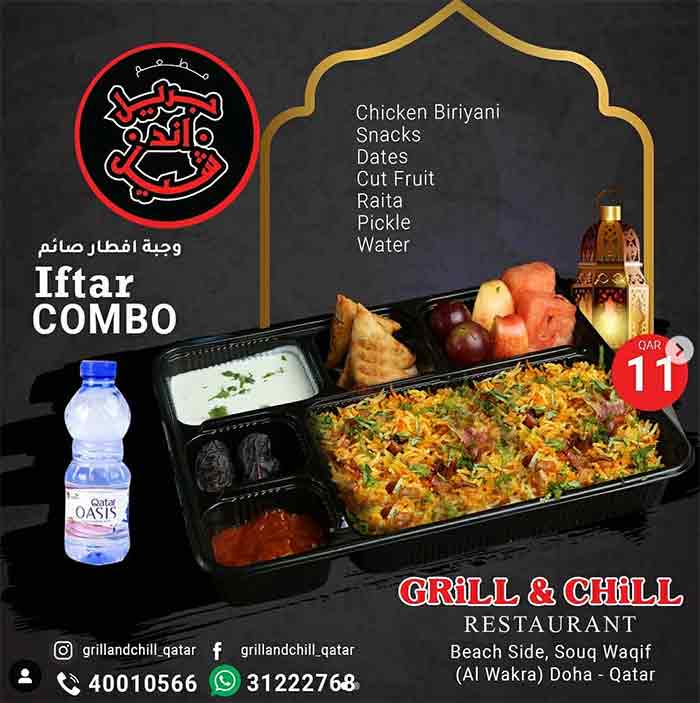 Arabesque Restaurant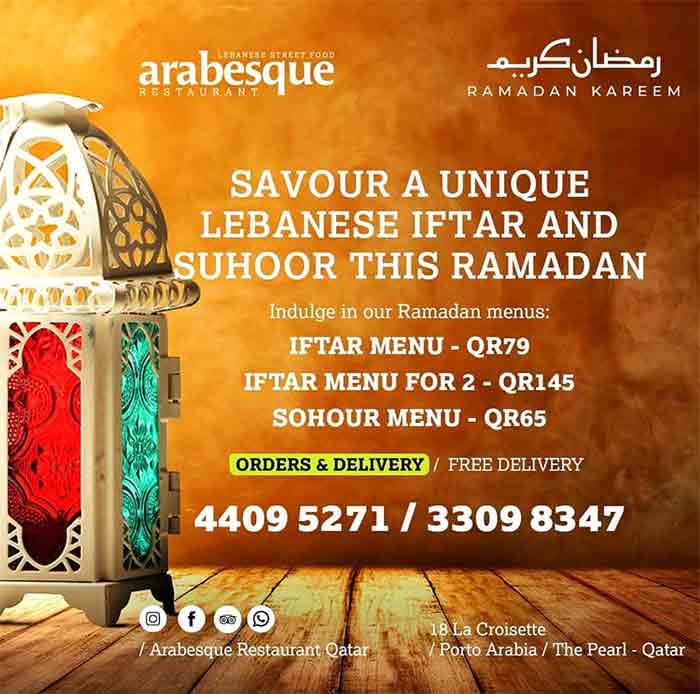 DeLord Gourmet
Rotana Restaurant
Circle – Millennium Plaza
Kickoff Restaurant
This list will be updated with more offers throughout this Ramadan. If you know about an amazing restaurant in Doha that is offering such an Iftar deal, please do comment and we can update. Also, make sure to share this page with your friends and family.
---
You May Also Like:
---
Share This With Someone Who Needs It