03 OCTOBER 2021 UPDATE: Qatar has announced a new travel and quarantine policy which will come into force from Wednesday, October 6, 2021, starting at 2:00 pm arrival time in Qatar. The below guidelines are valid only till October 6. If you are travelling after October 6, please check the MOPH website.
Qatar has announced a new set of travel and quarantine rules. For the purpose of these rules, travellers are classified into two groups:
Group A: Qatari Citizens and Residents including GCC Citizens who have a valid QID
Group B: Family Visitors, Business, Leisure, including GCC citizens who are non-QID holder/non-resident
Color Coding For Countries
Qatar has classified countries into Green, Yellow and Red based on the level of risk. For unvaccinated / partially vaccinated residents and citizens the quarantine period will be based on the colour code of the departure country:
Coming from Green countries: 5 days home quarantine and a repeat RT-PCR test in PHCC on day 4, you will be discharged on day 5 if the test is negative.
Coming from Yellow countries: 7 days hotel quarantine and a repeat RT-PCR test (on traveller's expense) in the hotel on day 6, you will be discharged on day 7 if the test is negative.
Coming from Red countries: 10 days hotel quarantine and a repeat PCR on arrival in the hotel, and on day 9 (on traveller's expense), you will be discharged on day 10 if the test is negative.
| | | |
| --- | --- | --- |
| Fully vaccinated within 12 months | Travel from any country | No quarantine |
| Infected and recovered (from Qatar) within 12 months | Travel from any country | No quarantine |
| Partially vaccinated / Not vaccinated | Travel from Green list country | 5 days home quarantine |
| Partially vaccinated / Not vaccinated | Travel from Yellow list country | 7 days hotel quarantine |
| Partially vaccinated / Not vaccinated | Travel from Red list country | 10 days hotel quarantine |
Full List of countries
Requirements for Travellers Coming To Qatar
1. Mandatory RT-PCR Test
All passengers arriving or transiting through Qatar must have the mandatory pre-travel PCR test certificate valid for 72 hours of arrival to Qatar. RT PCR Test must be done in a medical centre approved by the local health authority (of the issuing country) to perform COVID-19 PCR tests.
2. Register Through Ehteraz Website
13 JULY 2021 UPDATE: Visitors should register through the Ehteraz website at least 12 hours before travel, and upload the required official documents. The Ehteraz pre-arrival registration is optional for citizens and residents, while registration and obtaining prior approval is compulsory for visitors. Here is our detailed guide on Ehteraz Pre Travel Registration.
Applicants will be issued a Travel Authorization, which they will be required to present to the boarding staff to be allowed to fly to Qatar, or to the immigration officials at the land border.
3. Download Ehteraz App
Travellers coming to Qatar (including Qatar citizens and residents) are required to download and activate the Ehteraz mobile app using a local mobile SIM (Ooredoo or Vodafone).
4. PCR Test on Arrival (Red List Countries Only)
For travellers coming from Red List Countries, they must repeat the PCR test on arrival (even if they are vaccinated). If the test results are positive, the traveller must commit to health isolation. The cost for PCR Test (QR 300) should be paid by the traveller. As of 23 July 2021, this test has to be done at any health centre outside the airport, within 36 hours of arrival.
Quarantine Exemptions
No Quarantine For Fully Vaccinated Travellers
Fully vaccinated travellers will be exempted from quarantine requirements. The validity of the vaccine to grant quarantine exemption is 12 months, starting 14 days after the second dose. Please note that the vaccine has to be approved in Qatar.
Vaccines Approved in Qatar
Following are the vaccines approved in Qatar for quarantine exemption:
Approved Vaccines
C​onditionally Approved Vaccines*
​Pfizer BioNTech
Moderna
​Oxford-Astrazeneca​ / Covishield / Vaxzevria
​Janssen / Johnson&Johnson (One dose)
​Sinopharm
* Travellers fully vaccinated with a conditional vaccine (i.e. Sinopharm) will be subject to an antibody test on arrival. If the result shows the presence of enough antibodies, they will be exempted from quarantine; otherwise, the traveller must undergo applicable quarantine based on country of departure and perform COVID-19 PCR tests upon arrival​.​
Travellers must present an official vaccination certificate with a valid QR Code that includes the following information:
Name of the recipient as mentioned in their passport. 
Vaccination Date clearly written as 1st and/or 2nd dose.
Type/Name of vaccine. 
Vaccine Lot number (if available)
Official logo and stamp of the vaccination authority
No Quarantine For Recovered Travellers
Citizens and residents who have recovered from a previous infection within the last 12 months are exempted from quarantine if they were asymptomatic and their PCR test result was negative.
Quarantine for Patients Returning From Abroad
For Unvaccinated Group A passengers returning from treatment trips abroad, they must submit a health certificate from the Medical Treatment Committee Abroad through Ehteraz pre-registration.
​​Meanwhile, patients coming from green and yellow countries classified shall be required to undergo home quarantine according to classification of the country of arrival (coming from green countries 5 days/ yellow countries 7 days) and patients coming from red-classified countries must be quarantined for 10 days, with a companion even if they were immune (as needed).​
Quarantine Policy For Children
For residents & citizens: Children under 18 will follow the same entry regime of their parents. If the latter are vaccinated, the children will be considered as vaccinated and will be exempted from hotel quarantine (Update on 9 July 2021).
For visitors: Unvaccinated children aged (0-11) travelling with their fully vaccinated parents shall be exempted from the quarantine if they come from green listed countries.
For visitors: Unvaccinated children aged (0-11) travelling with their fully vaccinated parents shall be subjected to hotel quarantine for 07 days if they come from yellow listed countries.
For visitors: There is no entry for unvaccinated children coming from red listed countries.
Other Notes
For unvaccinated travelers belonging to group A and had trips to multiple countries for the last 10 days: to benefit for the quarantine privileges of the lower-tier country classification, they must be staying in the said lower-tier country COVID-19 classification for minimum period of 10 days.
For unvaccinated travelers belonging to group A and are returning from a medical treatment abroad must submit a clearance certificate (via Ehteraz Pre-entry Registration) from the Medical Treatment Abroad Committee; Patients and their one (1) fully vaccinated escort coming from green and yellow countries shall be on home quarantine depending on the required quarantine period  (i.e. Green – 5 days; Yellow – 7 days); while patients coming from Red country will be subject to 10 days hotel quarantine, they will be accompanied by their escort even if the latter is vaccinated.
Qatar Quarantine Rules: Hotel Quarantine
Travellers who are not exempt will need to book and pay for one of the approved quarantine hotel packages before boarding the flight to Qatar.
Hotel Quarantine
You will need to make your booking directly through the "Discover Qatar"  website for a stay at an approved quarantine hotel.​
Discover Qatar's Welcome Home hotel quarantine package prices start from QR 2,300. Included are three meals per day on a full board basis, a PCR test and one-way transfers from Hamad International Airport upon arrival. These cost-effective prices allow guests to choose from over 60 hotels that suit their budget across 3-star, 4-star and 5-star properties while 2 and 3 bedroom villas are available for larger families.
A maximum of 2 adults and 1 child 6 years or under may share a room. You can share a room with another passenger (need not be a family member) arriving at the same time.
Quarantine Hotel Cancellations and Refunds
According to the Discover Qatar website, once a booking is made, amendments are not allowed. Cancellations are allowed up to 21 days before the arrival date of your quarantine booking, including full refunds. All cancellations inside 21 days are subject to 100% cancellation charges*.
If you confirm your booking within 21 days of arrival it is non-refundable and the dates cannot be amended*. Please, therefore, do not book your quarantine package until you are sure that the details are correct.
*The following exceptions to the above apply:
The flight was cancelled or changed by the airline
Compassionate grounds, supported by some documentary evidence, such as a positive PCR result preventing travel
Exemption from quarantine granted upon arrival in Qatar
If you have received both doses of vaccination within Qatar and are no longer required to undertake hotel quarantine, you must advise Discover Qatar within 48 hours of arrival
Mekaines Motel Quarantine
These are shared motel accommodations for domestic staff, company-sponsored and other workers.
Mekaines Motel is a budget motel providing comfortable rooms and is located in Alsheehaniya, Mekaines area on Salwa Road. Rooms feature a shower with hot and cold water, amenities and a kettle. There is no wi-fi or internet access point available at the accommodation. The rates are cheaper than hotel quarantine, but the quarantine period is 10 nights*.
*updated 18 July 2021
This package should only be booked for groups of employees, or by individuals with Mekaines / Mukaynis as the 'Type of Quarantine' listed on their Exceptional Entry Permit.
The cost of accommodation is currently QR 1377 for 10 nights. This includes 3 meals a day, breakfast, lunch and evening meal, plus one-way coach transport from Hamad International Airport to the accommodation. The coach will operate throughout the day and may involve a wait at the airport.
The package includes the following:
10 nights accommodation at the Mekaines Motel
Meals on Full Board basis.
Mandatory transfer from the airport to your accommodation.
Non-refundable mobile phone with SIM card received at Qatar Duty Free after clearing customs 
Any additional stay in the accommodation if mandated by MOPH in case of a positive test for COVID-19, up to an additional 14 nights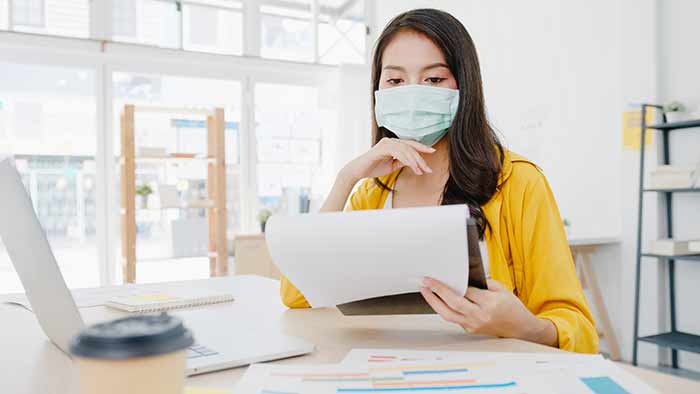 Steps for Booking Hotel Quarantine
Visit Qatar Portal to request approval for the Exceptional Entry Permit. For employees, the request should be made by their employer. Qatar residents who travel out of the country from 29 November 2020 will receive automatic approval for an entry permit. Here is the complete guide for automatic entry permits.
Once you receive the entry permit, check the "Type of Quarantine" stated on your certificate. If this states "Hotel" then you must book a quarantine package hotel from Discover Qatar *
Check availability for your flight on the planned date.
Book your quarantine package hotel for the same date.
Book your flight tickets. 
Ensure you have copies of your Exceptional Entry Permit and your Discover Qatar Hotel Voucher, as well as your flight documents when you check-in for your flight. If you cannot produce these documents, you may not be able to board your flight. Dates for your arrival and your hotel check-in must match.
You can also print and fill this health assessment form in advance to avoid delays at the airport.
*For automatic entry permits, the type of quarantine will not be mentioned in the permit. You should book a hotel unless you are travelling from a country included in the Green list or you are eligible for exemption.
Important Points To Consider
Once a booking is confirmed, amendments to quarantine hotel packages cannot be made. Once you have made your booking it is non-refundable and the dates cannot be amended. Please, therefore, do not book your quarantine package until you are sure that the details are correct.
The only exception to this condition is if your airline cancels your flight, in which case you will be eligible to amend the dates of your booking once only. Any new quarantine package booked will be subject to availability and the daily arrival limit. Any differential on the package prices will be payable.
Please also be aware that if you qualify to self-quarantine at home, if your preference is to book a self-funded quarantine package in a hotel, this is permitted.
Qatar Quarantine Helpline Numbers
For more information, you can contact the relevant entities responsible for each process, and they are as follow:
​For the "Exceptional Entry Permit", please visit the "Qatar Portal" website, or call on (109) inside Qatar or (+974 44069999) outside Qatar.
For Hotel Quarantine Package Booking, please visit the "Discover Qatar" website or call on (+974 4423 7999).
For Quarantine or Ehteraz application, call the hotline (16000) or the Governmental Health Communication Center through the Ministry of Public Health Website​.​​
Please see the MOPH website for the latest updates. As the rules can be revised at any time, we strongly recommend that you check this regularly for any changes that may affect your plans.
Copyright © DohaGuides.com – Full or partial reproduction of this article is prohibited.
Information source: Ministry of Public Health, Ministry of Interior, Qatar Airways
---
FAQ on Qatar Quarantine Rules
---
Can children be exempted from hotel quarantine?
Children under 18 with both parents fully vaccinated are eligible for home quarantine.
Will I be tested during my period of home quarantine?
Yes. You will be tested at one of the health centres on the 4th day of home quarantine.
Will my Ehteraz status change when I return from travel?
Yes. Upon arrival back to Doha, your health status on Ehteraz will change to Yellow within a few hours from arrival, which means that you are under quarantine.
You May Also Like:
---
Share This With Someone Who Needs It