From 7 July 2022 citizens, residents and visitors aged six years and above are required to wear face masks in closed public places. The list includes healthcare facilities, workplaces, public transportation, mosques, gyms, malls, shops, and cinemas, along with other closed places.
The Ministry of Public Health (MoPH) called on members of the community to play their part in suppressing the current rise in COVID-19 by following the below steps:
Get vaccinated against COVID-19 with all doses for which you are eligible, including getting the booster dose.
Wash your hands regularly with soap and water or using hand sanitisers.
Avoid physical contact when greeting others, including abstaining from shaking hands and kissing.
Follow cough etiquette and use your sleeve to cover your nose and mouth when coughing and sneezing.
Use tissue paper and dispose of it appropriately.
Avoid gathering in crowded and poorly ventilated places as much as possible.
Downloading Ehteraz application and show green status to enter any public closed indoor areas.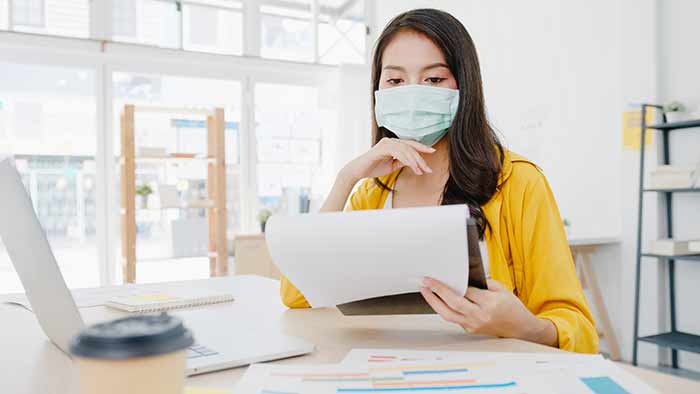 The Ministry of Commerce and Industry (MoCI) said that it is mandatory to wear masks for customers and employees when entering commercial activity sites, and throughout their presence there. This includes:
Shopping malls
Restaurants and cafes (except when sitting at the table)
Popular markets and Souqs
Wholesale markets
Barbershops and beauty salons
Health clubs, gyms and spas (except outdoor activites)
Entertainment centers and amusement parks
Theaters and cinemas
Exhibitions, conferences and events
General requirements
The health status code in the Ehteraz application must be verified when entering commercial buildings.
In the event that this decision is violated, the Ministry warned that perpetrators would be held legally accountable and subject to procedures.
The Ministry of Awqaf and Islamic Affairs clarified that it is mandatory to wear a mask in mosques.
These decisions are in effect due to the recent increase in the number of daily Covid-19 cases.